BBC Proms: National Youth Wind Orchestra and Brass Band/BBCSO, Saraste |

reviews, news & interviews
BBC Proms: National Youth Wind Orchestra and Brass Band/BBCSO, Saraste
BBC Proms: National Youth Wind Orchestra and Brass Band/BBCSO, Saraste
A rewarding two-Prommed attack blending youth and experience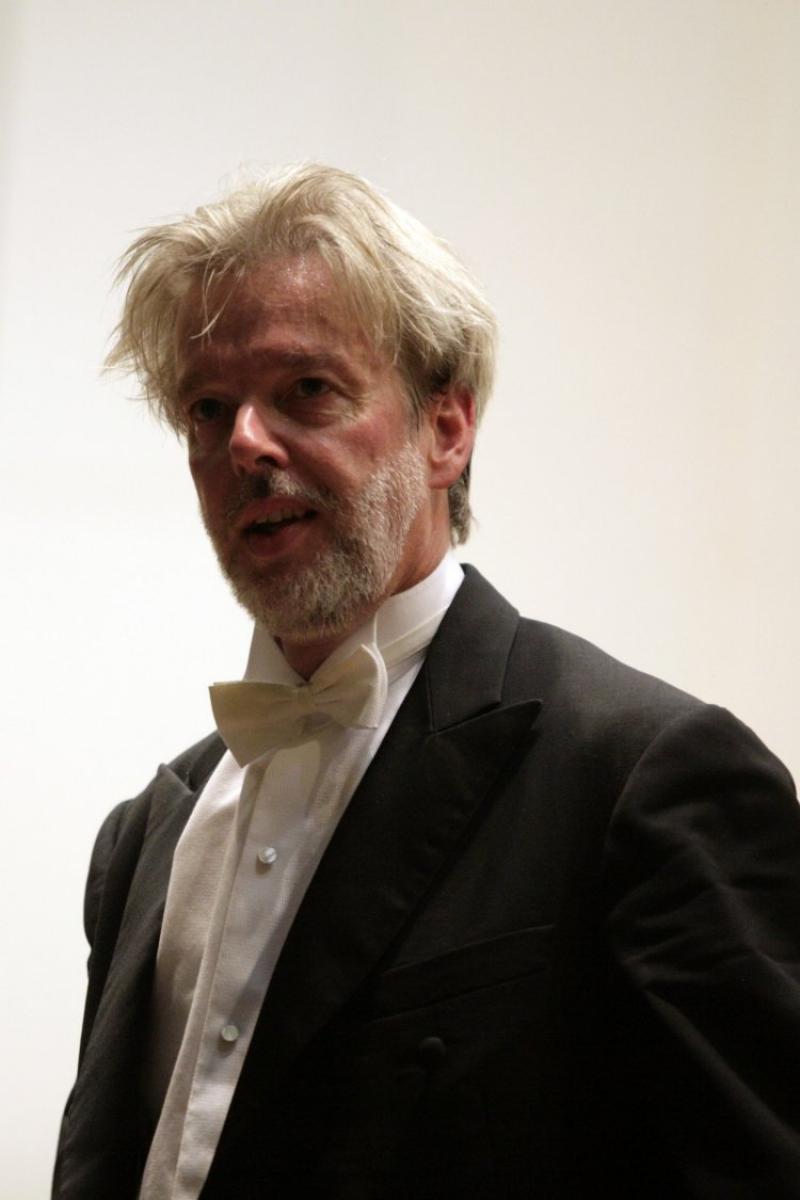 Jukka-Pekka Saraste: dignified power
Shamefully, the Albert Hall was just over half full for this impeccably programmed celebration of that most "youth" of ensemble types, the Wind Orchestra and Brass Band.
The air of a glorified school concert was blessedly absent throughout (except for the slightly patronising between-movement applause), which meant that both of these tack-sharp outfits could present their selections seamlessly and without fear of the usual "but they're so young!" silliness in an exclusively British programme.
Highlights were very definitely the NYWO's version of Brixtonite Gavin Higgins' monumental response to the 2011 riots, Der Aufstand, and the neat juxtaposition of Walton's Crown Imperial. Slapping the two together in the same half completely recontextualised the latter in a mature fashion that went over most people's heads, by the sound of it. They also went for the lesser of Holst's two suites for military band (No.2 – the first is an altogether more romantic and classically British beast), which was a pleasant reminder of how well Holst's less-performed works are holding up.
It was quite mesmerising, a welcome glimpse of salvation at the end of a journey very much worth taking
Special mention also should go to the NYBB's guttural reading of Derek Bourgeois' Blitz, which was cataclysmically exciting - conductor Bramwell Tovey struggled to stay within the confines of his podium and his eager charges gave just as much as he did. Proms premieres all afternoon, new commissions and a couple of old bangers for good measure – but disgracefully under-attended. Still, winning stuff.
There was just enough time for a quick tea break and then it was straight back in for the evening Prom and Schoenberg's pre-tone row post-romantic masterpiece Gurre-Lieder. Not for the first time this Proms season, the stage was rammed with timpani and extra seats to provide an idea of just how battered with volume we were going to be. However, on this occasion, it was totally justified. Jukka-Pekka Saraste marshalled with dignified power and there were no conductorly histrionics until his very final sweep, which felt both apt and well-earned. He tempered his forces perfectly throughout the hour and three quarters, not allowing them to get over-excited and never losing sight of the huge climax.
The whimsical (and nonsensical, for the most part - zombie army, anyone?) folk plot was actually made extremely charming by the assorted vocalists, of whom Jeffrey Lloyd-Roberts as The Fool and Angela Denoke as a sweetly sad Tove deserved the heartiest plaudits. Simon O'Neill as Waldemar couldn't quite fill the hall as well as his colleagues, but this was still exemplary. The BBCSO, similarly, were attentive and, when required, ox-like in their strength and metronomic security.
Testament to Saraste's control and best of all was the choral finale. When the massed voices told us to "See the sun!" it was quite mesmerising, a welcome glimpse of salvation at the end of a journey very much worth taking.
The BBCSO were attentive and, when required, ox-like in their strength and metronomic security
Explore topics
Share this article