Classical CDs Weekly: Beethoven, Mahler, Strauss |

reviews, news & interviews
Classical CDs Weekly: Beethoven, Mahler, Strauss
Classical CDs Weekly: Beethoven, Mahler, Strauss
Downsized orchestral music, plus a taste of the great outdoors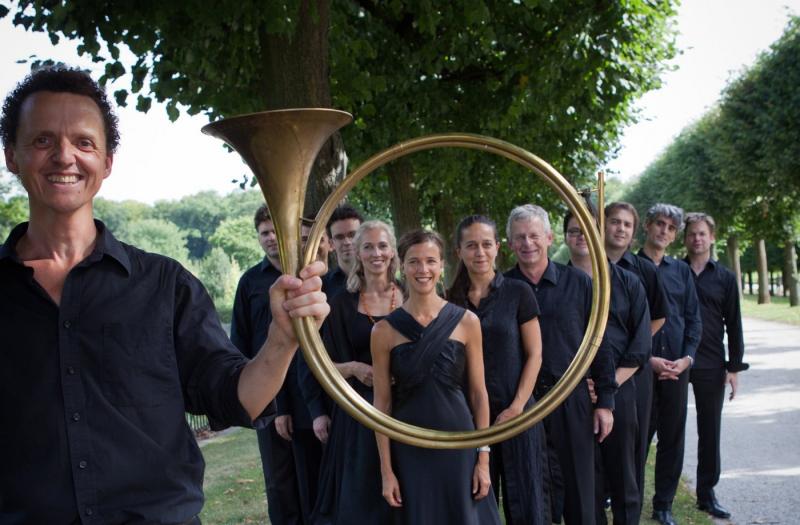 Crackling with excitement: Compagnia di Punto play Beethoven
Beethoven Symphonies 1-3 – arrangements by Ries & Ebers Compagnia di Punto (Deutsche Harmonia Mundi)
Just Beethoven's first three symphonies in this two-disc set, so you wonder whether he'd still be described as a genius had he stopped after the Eroica? Of course; Symphony No. 1's well-behaved façade conceals a wealth of radical detail, but the leap from there to No. 3 is enormous. Do we really need more Beethoven symphony recordings? Yes, if they're like these, the eleven-piece Compagnia di Punto (named after a celebrated horn player) performing them in chamber arrangements by Beethoven's contemporaries Carl Friedrich Ebers and Ferdinand Ries. These reduced versions played an important role in disseminating Beethoven's music, but there are problems with both musicians' work: Ries' version of No. 2 is essentially a transcription for string quartet with ad libitum extras, meaning that the crucial wind lines are all doubled in the strings. In Ebers' take on Nos. 1 and 3, the extra winds have independent parts but most of Beethoven's dynamic expressive markings have been changed.
For this recording, the conductorless Compagnia di Punto have set things right, removing Ries' string doublings and substituting Ebers' performance directions for Beethoven's originals. The results are fascinating, and these performances crackle with excitement. No.2 is particularly successful, the slow introduction full of darkness and tension despite the leaner sound. The first movement's fast section explodes into life. You do hear pretty much everything; only the jaunty second subject sounds a little anaemic, though that's presumably down to Ries, not the playing. The same symphony's finale has masses of oomph. It's joyous. The first Eroica recordings I heard were weighty ones conducted by Giulini and Klemperer, so hearing the first movement played up to speed is always a surprise. Beethoven's bone-crunching dissonant chords at the movement's heart really register, and the extended coda swings. This Marcia funebre is intimate but sharp-edged, and the symphony's closing pages take wing. No. 1 here is simple, unpretentious fun, whizzing past thanks to brilliant string articulation and a pair of feisty clarinets. The playing on all three works is remarkable; these musicians are audibly having fun but treat this music with the seriousness it deserves. A delight.
Mahler: Symphony No. 1 (arr. Klaus Simon), Zemlinsky: Maiblumen blühten überall (arr. Graziella Contratto) MythenEnsembleOrchestral/Graziella Contratto, with Lisa Larsson (soprano) (Schweizer Fonogramm)
The sleeve notes open ominously with: "Warning - This recording is dedicated to the art of reduction: Mahler's emblematic First Symphony is… interpreted by only 16 soloists." Given that many of the themes are taken from the song cycle Lieder eines fahrenden Gesellen, already available in Mahler's sparer piano original, Klaus Simon's idiomatic arrangement makes sense, itself based on the transcriptions made for Schoenberg's Society for Private Musical Performances. Simon's version emphasises Mahler's debt to Schubert, the folkier melodies emerging pristine. And while the symphony's still-startling opening really does need a full complement of strings, I challenge anyone not to swoon when the first movement's jaunty main theme trots in. It's genuinely lovely, reminding me at several points of Copland's original Appalachian Spring. You do wonder how the more apocalyptic moments will fare, and it's reassuring to report that Graziella Contratto's MythenEnsembleOrchestral don't undersell them. There's plenty of disquiet a few minutes before the first movement coda, just before horns whoop their D major arpeggios. Simon makes inventive, subtle use of piano and accordion, the movement's final bars sounding a little like Stravinsky.
Bass notes in piano replace the timpani in the third movement, a superb solo bass solo setting the scene for some Mahler's leery klezmer parody. It's excellent, as is the beginning of the finale. The Tchaikovskian second theme is indecently sweet, the overblown coda again boosted by thunderous pedal notes in piano. Zemlinsky's Maiblumen blühten überall (May Flowers Bloomed All Around) makes for an apt coupling, an 1898 setting of a poem by Richard Dehmel originally scored for soprano and string sextet. Contratto's larger-scale chamber arrangement is an irresistible slice of fin-de-siecle sweatiness, its horn and wind solos looking ahead to mature Mahler. The happiness can't last, the object of the singer's affection meeting an abrupt death from sunstroke. It's sweetly sung by soprano Lisa Larsson, Contratto balancing the music's different strands to perfection. A winning release. Next, investigate Peter Stangel's improbably successful chamber version of Mahler 7, and Michelle Castelletti's reduction of Mahler 10; both are impressive.
Strauss: An Alpine Symphony, Death and Transfiguration Oslo Philharmonic Orchestra/Vasily Petrenko (Lawo Classics)
Your chances of getting to the Alps in the immediate future are slim; probably best to replicate the experience of ascending Mont by tackling your staircase instead. There's a raft of websites out there to tell you how many steps are needed for a range of peaks; one of my neighbours managed a quick trot up and down Snowdon before lunch a few weeks ago. Or you could listen to this latest volume in Vasily Petrenko's excellent ongoing Strauss series. I'm more and more fond of An Alpine Symphony, a work drawing on the views from the composer's Bavarian alpine villa and his experiences as a 14 year old novice climber. The last of his tone poems, it's brilliantly constructed and genuinely symphonic, an arch-shaped 50 minute journey from base to summit and back again. Repeated listens reinforce how neatly Strauss manipulates his material, how the terrifying storm encountered during the descent recaps sights seen on the way up, in reverse order. Petrenko's version is a sonic treat, Lawo's close, rich sound confirming that the Oslo Philharmonic is one of the great European orchestras. Experience this with closed eyes and you're there, whether hearing distant cattle or gingerly stepping onto a glacier. There's a wonderful sweep to this performance, the details nicely etched but never at the expense of the music's momentum. Strauss's summit is magnificent, massed horns pealing out like bells. And the calm before this most visceral of all musical storms is as terrifying as the event itself. This was Strauss's last tone poem, and Petrenko catches the elegiac mood to perfection.
Death and Transfiguration would better have been placed at the start of the disc; once I've survived an Alpine trip I'm not generally in the mood for any more music. But, it's wonderfully done, with punchy brass, an indecent sheen to the love music and a thrillingly deep tam-tam thwack when the fateful moment arrives. A superb disc.

Your chances of getting to the Alps in the near future are slim
Explore topics
Share this article