Sunday Book: James Lee Burke - The Jealous Kind |

reviews, news & interviews
Sunday Book: James Lee Burke - The Jealous Kind
Sunday Book: James Lee Burke - The Jealous Kind
The heavyweight champ returns to conclude his trilogy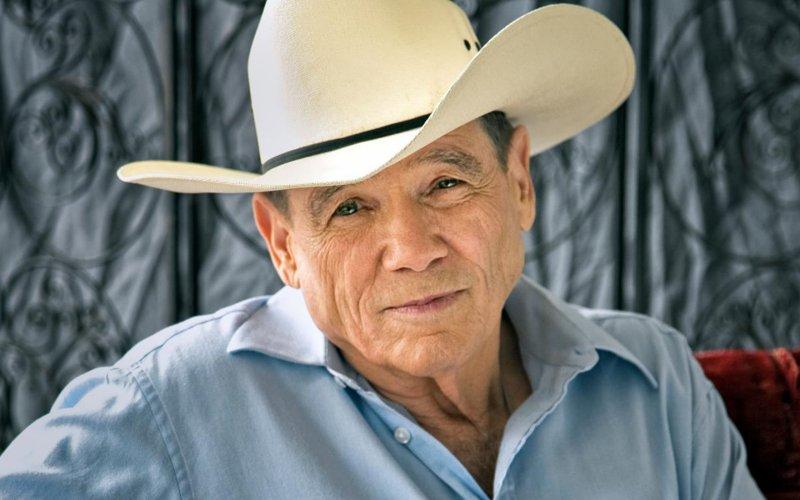 James Lee Burke: richly expressive
In the heat of a Texas summer, Aaron Holland Broussard comes of age. It's 1952: the two world wars still cast their long shadows and, far away, the Americans are fighting the Russians in a proxy war around the 38th Parallel.
Aaron's a good guy, an only child in a dysfunctional household – father a drinker, probably suffering what today we'd call post-traumatic stress disorder having gone over the top in the Great War, mother who's been through the mill with all the grim treatments thrown at depressives back then. Aaron looks after his animals and plays his old Gibson, trying all the while to beat back the fear and anxiety with which he awakens daily. On a Galveston beach following the swim of his young life, he spots Valerie Epstein, beautiful and (as it turns out) brainy, arguing with handsome low-life Grady Harrelson in his pink Cadillac convertible, and falls "joyously, sick-down-in-your-soul in love". In the blink of an eye as Valerie throws back Grady's graduation ring and walks away, "like Helen of Troy turning her back on Attica", Aaron has made himself a whole legion of enemies all of whom he is determined to vanquish in defence of his beloved.
Saber, a kid from the wrong side of the tracks, is Aaron's best friend from school, a fearless prankster for whom nothing is too much trouble. Soon both boys are embroiled not just with teenage hoodlums but with mobsters, drug dealers and corrupt cops, guns-for-hire who'll stop at nothing to make their point.
The Jealous Kind concludes the trilogy that began with Wayfaring Stranger and House of the Rising Sun, a story which draws on Burke's maternal family lore. The author himself was born in Houston and spent his childhood on the Gulf Coast. His daddy worked on "the pipeline" in the days when, if you had a job, you were as they say "in tall cotton" and the American dream was opportunity not fantasy. Burke was born in 1936, so in '52 he'd have been Aaron's age. Like the young James, who wrote his first novel in an effort to pay off his college bills, Aaron too is a would-be writer, and like him plays the guitar.
Souped-up old cars, drive-ins and juke joints are the backdrop to a story that's set in the still-segregated south, blacks and Mexicans outcasts in a society of Mob rule, with torture and beatings, arson and shootings – rough justice casually meted out by those whose machismo has been trampled. His experience in the trenches have made Aaron's father, an amateur historian, fiercely anti-violence and he expects his only son to be a good guy. The two attend mass together and, like his dad, Aaron holds firm to the Catholic rite and the sanctity of the confessional.
Like all Burke's books – including the score of novels featuring New Orleans cop Dave Robicheaux – The Jealous Kind is the story of a struggle between good and evil, the rich and the righteous. Fiction, Burke believes, must have a moral line or risk being inconsequential. His characters always indicate that violence is a defeat and if it is committed it is in defence of another. Like so many of Burke's characters, including Robicheaux, Aaron is essentially the Good Knight, a young man on a pilgrimage toward redemption.
Michael Connelly has called James Lee Burke "the heavy-weight champ" while for Stephen King he's a "gorgeous prose stylist". He is both of those things and more, his writing richly expressive and his ear pitch-perfect for the jive talk of the punks and pachucos and the white trash who people his novels. Passing references speak volumes: Grady's father is reading "a collection of essays by Harry H Laughlin", America's leading eugenicist, while Aaron reflects: "The great gift of the government to our generation was the WPA program known simply as the bookmobile. Those of us who loved books didn't learn to love them at school; we learned a love of literature by reading the adventures of Nancy Drew and the Hardy Boys and Richard Halliburton."
That's Burke speaking for sure, the old-fashioned left-wing Catholic who believes that Jesus was a radical egalitarian. Donald Trump will be grist to his literary mill.
Fiction, Burke believes, must have a moral line or risk being inconsequential
rating
Share this article