Sunday Book: Elena Ferrante - Frantumaglia: A Writer's Journey |

reviews, news & interviews
Sunday Book: Elena Ferrante - Frantumaglia: A Writer's Journey
Sunday Book: Elena Ferrante - Frantumaglia: A Writer's Journey
The recently outed author of the Neopolitan Quartet spills some beans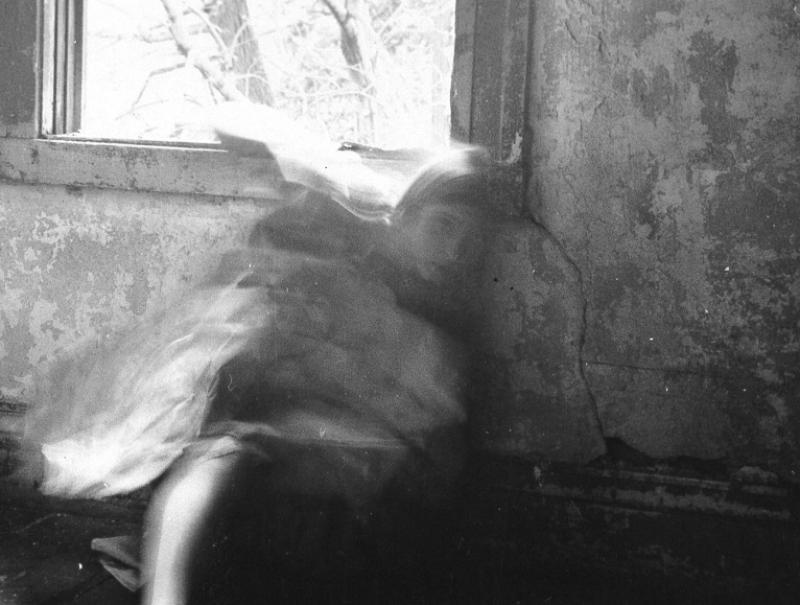 Detail from the cover of 'Frantumaglia', treat for Ferrante fans
The 2003 first, Italian edition of La Frantumaglia begins with words from Elena Ferrante's publisher, Edizioni E/O, about why the book of collected writings was published: "To satisfy the curiosity of [Ferrante's] exacting yet generous audience, we decided to collect here some letters from the author to Edizioni E/O; the few interviews she has given; and her correspondence with particular readers.
Among other things, these writings should clarify, we hope conclusively, the writer's motives for remaining outside the media circus and its demands, as she has for 10 years."
Even if the writer clarified her professional need to remain anonymous back then, the book certainly did not put an end to public curiosity, speculation, and clamour in some quarters of the press to expose her true identity. Thirteen years later, the same introduction in the updated and translated book, Frantumaglia: A Writer's Journey, rings with a deep irony given that earlier this year the Italian journalist, Claudio Gatti, apparently outed Ferrante in The New York Review of Books (and became a persona non grata in the literary world for that violation of her privacy as a result).
The lies are as interesting as the truth and add to the air of intrigue and mystery around her fiction
Secrecy as a pre-requisite for writing is an enduring, repeated theme of this book of interviews and letters (the latter are mainly to the owners of her Italian publisher, Sandra Ozzola and Sandro Ferri). There is the now famous letter she wrote to Ozzola which was later published in the London Review of Books, in which she states her uncompromised stance on publicity for her first novel: "If the book is worth anything, that should be sufficient. I won't participate in discussions and conferences, if I'm invited. I won't go and accept prizes, if any are awarded to me. I will never promote the book, especially on television, not in Italy or, as the case may be, abroad. I will be interviewed only in writing, and I would prefer to limit even that to the indispensable minimum."
She writes of her fiction – and any fiction - as an independent entity from the biographical identity of the author who imagined, and wrote it. The irony of the whole endeavour is that a collection such as this one, which reflects on the background to fictive creation, is necessarily interested in the opinion, if not the personality, of the author.
The material here spans 25 years in which time Ferrante produced her three early novels, Troubling Love, The Days of Abandonment, and The Lost Daughter, as well as her four-volume Neapolitan Quartet which has brought her international acclaim. Glimpses of the woman behind these works emerge, although here too, layers of fiction are woven with the real; if Gatti's investigation into the "real" Ferrante is to be believed, she is not the daughter of an impoverished Neapolitan seamstress but a middle-class translator of part-German extraction. Here, though, she elaborates on her humble upbringing and her mother's dressmaking trade. The lies are as interesting as the truth and add to the air of intrigue and mystery around her fiction.
There are treats for the Ferrante fans, perhaps not in the repetitious interviews when she is asked over and over to justify her anonymity, but in other aspects, especially in an unpublished section of The Days of Abandonment, which is typically intense but which she dismisses as "a boring, superficial Bovary-ism…" in its characterisation of her main character, Olga.
In some ways, Ferrante's ambiguous relationship to these writings adds to their interest: "Why… add so much chatter to the [two] novels?" she writes in a letter in 2003, and yet this book is just that. It is tempting to try and forge a version of Ferrante from the nuggets of information she gives us – that she is influenced by Freudian thought ("I love Freud, and I've read a fair amount of him"), that she found inspiration in Virgil for her second novel, that she was curious to see Mario Martone's film adaptation of Troubling Love, and that she doubts herself as a writer at times. These disjointed pieces do not necessarily tell us much more about Ferrante, nor are they essential reading for Ferrante fans, but the writing is as sensitive, intimate, intelligent and beautiful as any of her novels.