Stella Tillyard: The Great Level review – reason and passion in the Fens and Virginia |

reviews, news & interviews
Stella Tillyard: The Great Level review – reason and passion in the Fens and Virginia
Stella Tillyard: The Great Level review – reason and passion in the Fens and Virginia
Two worlds of water feed this fine historical novel
Navigating the past: Stella Tillyard
The Fens of East Anglia, and the lonely coasts that skirt them, usually sit well below the horizon of mainstream culture. Yet when England's flatlands and their maritime margins do find a literary voice – in Graham Swift's Waterland, say, or WG Sebald's The Rings of Saturn – a mountainous achievement can result. If it never quite attains those heights, Stella Tillyard's assured and entrancing second novel deserves a place of honour on this too-short Fenland shelf.
Crucially, it also shows that this region long loved – or feared – for its mood of eerie isolation has a network of connections that flow out over the North Sea, both to the rest of Europe and across the oceans.
A historian and biographer, Tillyard brings to her 17th-century plot and people a deep concern for accuracy, and a respect for the look and feel of the past, that never slides into fussy pedantry. Although written in the voices of a pair of characters who recount events between 1649 and 1664, The Great Level dodges both ventriloquism and anachronism. Tillyard has no truck with costume-drama pastiche and fake-antique folderol. Equally, she takes care to keep gratingly contemporary words, or ideas, off the page. As with the historical novels by Rose Tremain set in roughly the same period (Music and Silence, Restoration and Merivel), we come to share these people's sense of their own modernity: as explorers, discoverers, pioneers, first in their damp, wild corner of the old world, then in a new one which "hums with life" and "vibrates with the unknown".
Fittingly enough, for a novel that strives so hard to follow the contours of historical reality, one of its twin protagonists is an engineer, surveyor and map-maker. Jan Brunt comes from his native Netherlands to help the star Dutch engineer Cornelius Vermuyden reclaim the "Great Level" – largest of the Fens, stretching north from Ely towards King's Lynn – from its annual floods. Their science, and art, will transform a sinister and sodden backwater, thinly peopled by seemingly barbarous scavengers, into "land to make a fortune from, rich with the silt of ages". From Nieuw Amsterdam, in 1664, just as this Dutch trading outpost on "Manatus Eylandt" falls to the English and becomes "New York", Brunt recalls his adventures in the Fens – and the upheavals that pushed him out of East Anglia, out of Europe, into this even stranger terrain.
Jan is schooled in the hard-won Dutch skills of water management and land reclamation. He knows how to measure, to calculate, to map; then how to realise his "visions" of drainage and rescue through a geometrical patchwork of cuts, dams, sluices and embankments. In untamed nature, whether in Zeeland or the Fens, the line between land and water "wanders and shifts with the seasons and the years". Now the rational minds of Europe – above all those of the enlightened, Protestant Netherlands – must bring order and division to boggy ambiguities.
In battered London, shortly after the execution of Charles I, Jan finds a cowed and broken people. The wounds of civil war have not even begun to heal. Near Ely, where the reed-built huts of fisherfolk perch on makeshift islands built out of the meres, he must negotiate with sullen natives quite as unfathomable as the indigenous "wildmen" of North America we later meet. As Jan drives his channels and edifies his earthworks through the Great Level to the sea, his workforce swells with mutinous Scots and Irish prisoners-of-war – unwanted booty from General Cromwell's victories. Colonialism, Tillyard reminds us, always began at home.
Then Jan encounters Eliza. Almost a spirit of the marshes, quicksilver and teasing, this illiterate Fenland girl spies on his work before the couple find that mutual desire trumps mutual suspicion. Jan does not quite go native, but through resourceful Eliza – whom he teaches to read and write – he understands the ancient wisdom of the marsh people. They seek not to master nature but live at peace with its seasonal fluctuations. Two kinds of engineering – two conceptions of the natural world – entwine. Love teaches Jan a different standard of measurement. His labour now has a "darkening edge", as he knows that "for one world to be made, another must die".
At first, Jan succeeds in draining the Great Level. Cultivable land solidifies out of the meres. But, on a stormy autumn night, catastrophic breaches in the embankment flood the newly-dried plains, and smash the workers' camps. Many die; more are maimed. Freak accident, shoddy construction – or active sabotage by the unreconciled natives? Jan perceives what Eliza already knows, that "Nothing lasts for long, neither improvement nor destruction, only the power of nature which, by fire or flood, can build or break at will."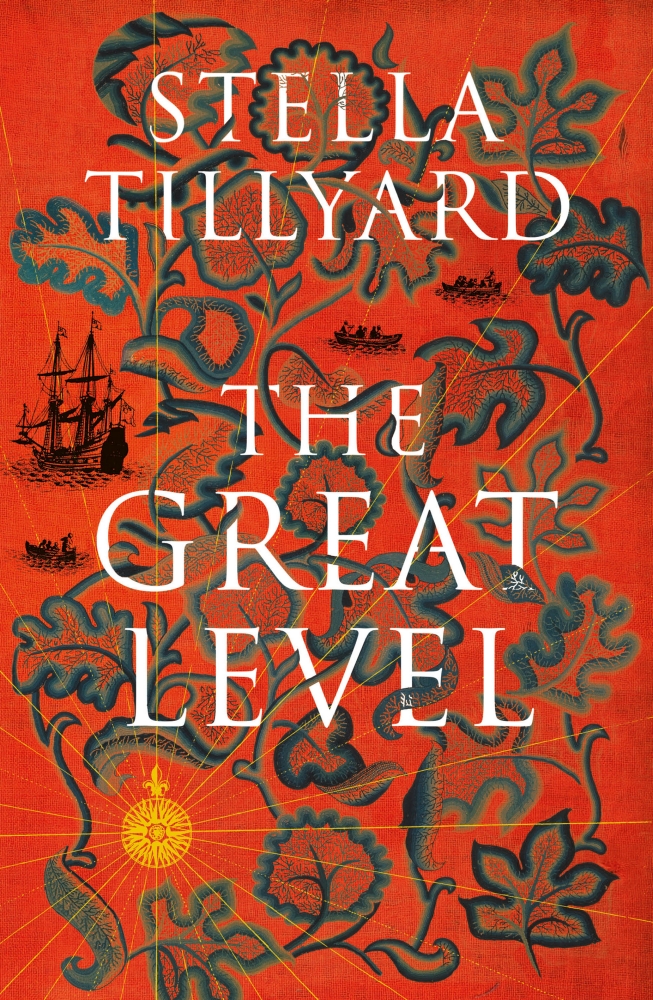 Jan flees England, and Europe. Exiled amid the commercial hubbub of Nieuw Amsterdam, he learns that Eliza has also come to the New World. Belatedly, in the fifth of the novel's six parts, she takes over the story-telling with her own tales of displacement and exploration. Expelled from the Fens after the disaster, Eliza crosses the Atlantic as a bonded labourer, indentured for seven years in Virginia. That form of servitude, with the promise of freedom and land at its end, peopled the tobacco plantations just before the late 17th-century boom in the African slave trade. Tillyard allows her people to live before hindsight – even if we wonder how they will act as owners, overseers or dissidents when the "peculiar institution" of slavery takes root along these rivers.
Eliza's enraptured accounts of this fresh watery world, around the forested meanders and tributaries of the James River, more than match Jan's Fenland scenes in their liquid lyricism. She endures, then prospers, as maid, mistress, finally estate manager and heir to the melancholy cavalier Captain Maybrick: "I made myself a shape to fit the noonday of this new land". A self-sufficient survivor in a harsh and hostile male domain, Eliza still hopes that, in the New World, a woman "may draw her own map of the future and bring it into being". She sees that property alone will secure the soil under her feet: "it is the land that counts most, the acres that come at the end". In this gorgeously evoked Virginia, Tillyard never sentimentalises the qualities of toughness and cunning that fortify her heroine. "This is solidity," she thinks as she stands proud at last on her own terrain, "and I have title to it." Yet, here, the balance of the novel feels slightly awry. Eliza's narrative is too short to serve as an equal complement to Jan's; too rich and powerful for a brief coda. Perhaps – as the final paragraphs hint – it prepares the ground for a sequel. If so, let's hope for a speedy passage.
The Great Level by Stella Tillyard (Chatto & Windus, £16.99)
Colonialism, Tillyard reminds us, always began at home
rating
Explore topics
Share this article