Helen McCarthy: Double Lives - A History of Working Motherhood review – doing it for themselves |

reviews, news & interviews
Helen McCarthy: Double Lives - A History of Working Motherhood review – doing it for themselves
Helen McCarthy: Double Lives - A History of Working Motherhood review – doing it for themselves
Masterful chronicle of the sleights of hand that got mothers into the workplace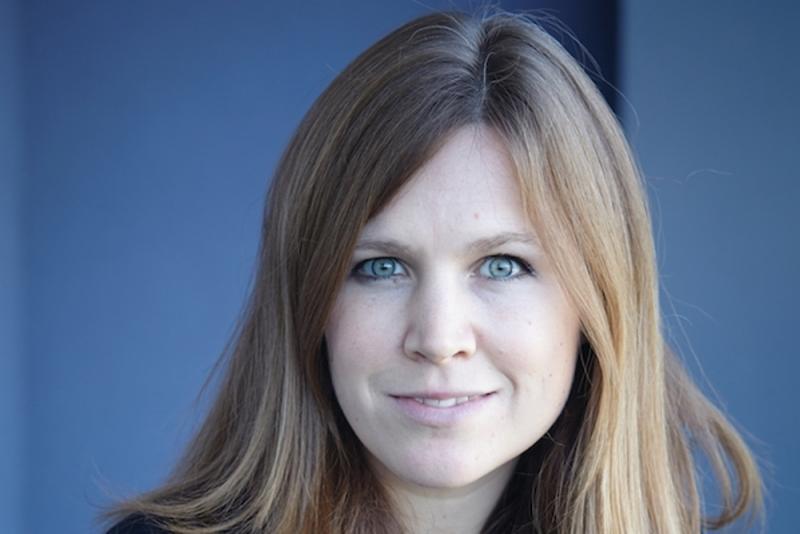 The history of having it all: Helen McCarthy
Want to enact mass social change? Make it about children. About their health, their prosperity, their future. Make it about men; their security, their wellbeing. Make it about society. What benefits are there for the economy, the home? Just for God's sake, remember… it doesn't work to fight for women alone.
Want to enact mass social change? Make it about children. About their health, their prosperity, their future. Make it about men; their security, their wellbeing. Make it about society. What benefits are there for the economy, the home? Just for God's sake, remember… it doesn't work to fight for women alone.
In a masterful analysis of the many histories of women's work in Britain since the mid-nineteenth century, historian Helen McCarthy's Double Lives intricately broaches issues of class, race, social norms and of course, motherhood. "Slowly but unmistakeably", McCarthy writes, "the wage-earning wife and mother was shedding her status as a social problem and being reinvented as a social norm".

Yet the metamorphosis from "social problem" to "social norm" was not simply a product of feminist revolts and social justice movements. Double Lives exposes something far more mundane and insidious: women have always been secondary in a debate about their employment centred primarily around male society and the family unit. Since the mid-nineteenth century, insufficient childcare alternatives, moral pressure and discriminatory laws such as marriage bars have subtly ensured that women – and in particular mothers – were kept in their pre-assigned social place.
We learn, for example, how the high infant mortality rates amongst the factory women of Blackburn and Preston in the 1880s were wielded by President of the Local Government Board, John Burns, as grounds to "restrict married women's labour as often and as soon as we can". Such case studies offer an insight into the dominant rhetoric surrounding women's work in the Victorian era, which played up to public fears over its impact on the family, and favoured women's exclusion over the improvement of their working conditions.
Yet women found ways to shape the debate to their advantage. Those with a public voice – such as unionist and suffragette Clementina Black – exploited the public's desire for stability. Black made the case that working women's homes were "better kept than the homes of non-workers with insufficient means and insufficient occupation". In this way, Double Lives reveals the slow game behind women's accession into the workforce: less a rupture, and more a masterful series of sleight of hand by generations of ready women.
McCarthy deftly interrogates the complex relationship between women's public voice, paid work and class politics. Late nineteenth-century studies by supposedly progressive middle-class women such as Black culminated in the 1906 Sweated Industries Exhibition, in which forty-two women and two men "demonstrated their lowly trades for the benefit of fee-paying visitors". The event epitomised the sense of colonial adventure which characterized turn-of-the-century investigative journalism into working class mothers. Casting aside any agency on the part of those studied, the exhibition offered a flattened, victimized trope: a zoo of working class women, exposed before the hungry gaze of the curious middle classes.
It follows that the sheer breadth of women's social experiences makes it impossible to talk of "women" or "mothers" as a cogent historical category. One of Double Lives' strengths is that it embraces the heterogeneity of experiences amongst working mothers, as well as noting the wider social shifts (such as the introduction of new household technologies, from televisions to washing machines) which affected Britain as a whole. At times, this means Double Lives is a little dry, pursuing long strings of statistics and dates in sentences which require multiple readings. The title is also misleading. After all, McCarthy's study focuses not just on mothers, but on women and wives (the latter being synonymous with motherhood for much of the period). But it is also a necessary study of an area of women's history which is often subject to oversimplification.
McCarthy's unpacks this concept by considering the shifting mentalities of her period. For a long time in Britain, the notion of an industry-spanning female workforce was inconceivable unless men were in short supply. Therefore although a great deal of women started paid work for the first time during the First World War (some were even given their husbands' jobs at the same rate of pay), this was only because they could be relied on to give the job back to their spouse on his return.
McCarthy nonetheless portrays the World Wars as times when the stigma around working mothers began to ease. From Victorian labourers to post-war clerical workers, working women have repeatedly been demonised for apparently neglecting their children in favour of money, regardless of their need or desire to earn. The wars were significant in bringing about a hiatus in the moralising language directed at working mothers, as well as giving women the opportunity to experience the social, psychological and physical benefits of paid work. It was only a matter of time until they returned.
We see these shifts play out in a wealth of quotes from historical surveys of women. Speaking from across the eras, they seem somehow detached from today – it's easy to read these testimonies as products of their time, and of outdated social norms. These far-off voices ebb and flow as McCarthy runs chronologically through the decades. We wait for some major event, a shift to bring us to the now.
It is therefore with alarm that we find ourselves running out of pages.
And with this, Double Lives shatters any illusion of modern superiority. The true value of McCarthy's study lies in the seamless line drawn from Victorian woman to the present day. When women are expected to "do it all", guilt – over a lack of ambition, career success or neglect of motherly duties – is the new currency of female oppression. McCarthy does not represent women as cowering victims of a biased system. Rather, she lays bare the past. Working mothers have always done it for themselves. Here's what came before – so how do we finish the job?
McCarthy deftly interrogates the complex relationship between women's public voice, paid work and class politics
rating
Explore topics
Share this article