Classical CDs Weekly: Bach, Prokofiev, Schnittke |

reviews, news & interviews
Classical CDs Weekly: Bach, Prokofiev, Schnittke
Classical CDs Weekly: Bach, Prokofiev, Schnittke
A seasonal oratorio alongside symphonies and piano music from 20th-century Russia
Kirill Karabits conducts Prokofiev in Bournemouth
Bach: St John Passion Academy of Ancient Music/Richard Egarr (AAM)
The dissonant oboe suspensions at the start of Bach's St John Passion have a sharp, potent sting here, compelling you to sit up and listen with unusual attentiveness. Released in time for Easter, Richard Egarr's rather wonderful performance of was taped after concert performances given in 2013. This is one of those sets where you're compelled to drop whatever you're doing and listen to the whole thing in one sitting. Why is it so good? Much is to do with Egarr's shrewdly chosen speeds; the whole thing zipping along with theatrical urgency.

The soloists are consistently impressive James Gilchrist's Evangelist sings with startling beauty of tone and his exchanges with Matthew Rose's Jesus have a conversational ease. Sarah Connolly's solos are gorgeous. Soprano Elizabeth Watts's duet with flautist Rachel Brown in "Ich folge dir gleuchfalls mit freudigan" is delicious. Tenor Andrew Kennedy shines, never less than in the tiny Arioso preceding Connolly's "Zerfließe, mein Herze". Egarr's small-scale chorus move with agility. Every strand of Bach's choral writing is clearly audible, and the switches between grandeur and intimacy are effortlessly managed. It feels like a labour of love. It's warmly, sumptuously recorded and exquisitely produced. One of the best modern recordings of the work.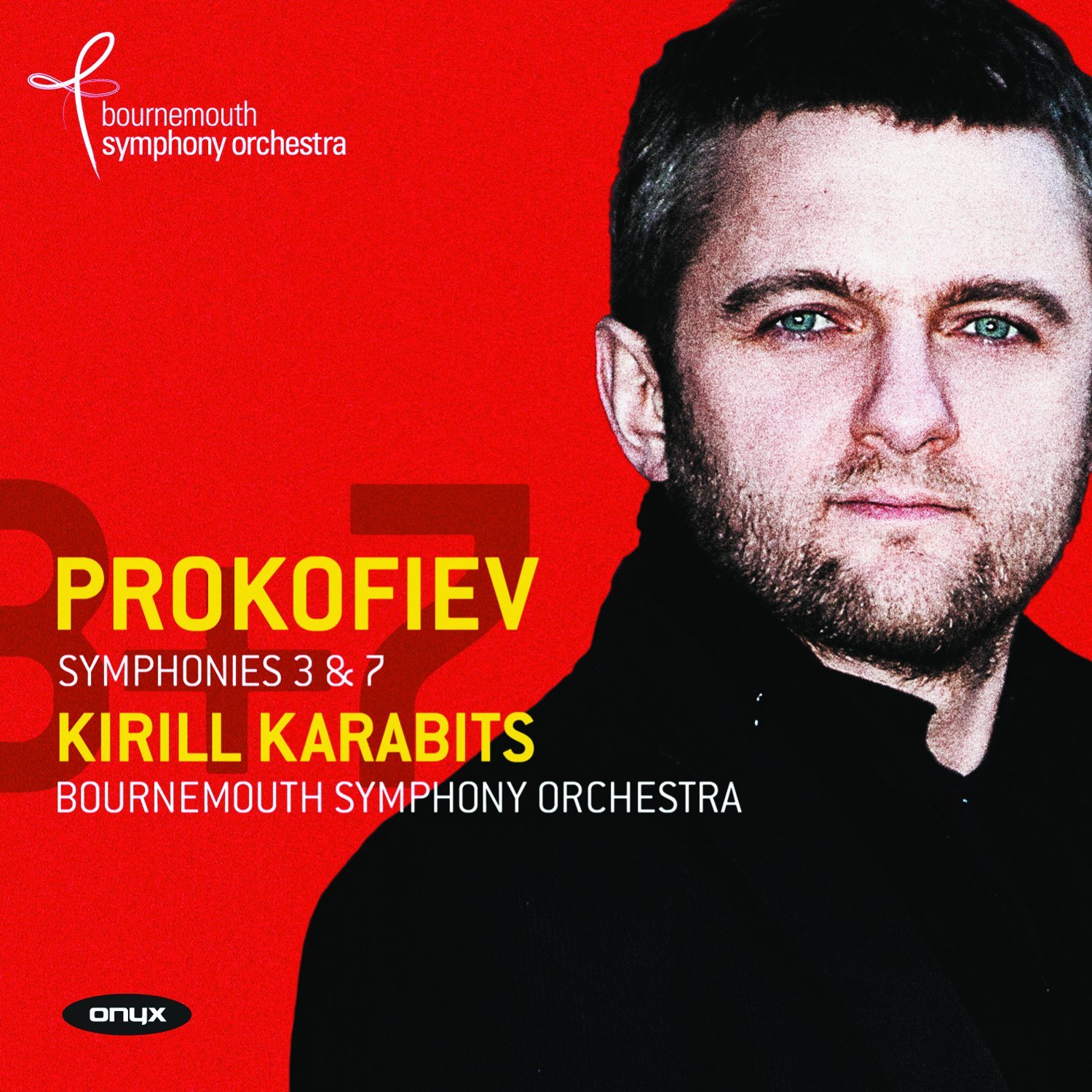 Prokofiev: Symphonies 3 and 7 Bournemouth Symphony Orchestra/Kirill Karabits (Onyx)

Any new recording of Prokofiev's valedictory final symphony is worthy of celebration. Kirill Karabits lays his cards out in Onyx's sleeve note, stating that "the Seventh is a very tragic work". He has the work's measure, unobtrusively underlining the poignancy, the weariness at the heart of the piece. If you don't already know it, start here. Simplicity needn't mean simple-minded; Prokofiev's melodies are typically singable, their treatment and development disarmingly straightforward in places. I like the heavy-footed trenchancy in the lower strings near the first movement's start, and the marvellous second subject blooms to magnificent effect – nicely audible tuba too. The ticking music that follows sounds just right – prefiguring similar sounds heard a few decades later in Shostakovich's 15th. Prokofiev's inner movements aren't his weightiest, but they're dispatched with grace and simplicity here. Karabits rightly concludes the symphony in its original, subdued way, though the upbeat coda mistakenly added by the composer is included as a bonus track. The quiet close should will hopefully prompt tears.

Prokofiev's Symphony no 3, based on themes from his opera The Fiery Angel, kicks off with a deafening, clangorous roar. It's disturbing but brilliantly exciting, and the soaring lyricism which follows is a surprise. This is thickly orchestrated, extravagant music, but Karabits never lets it become mushy. Individual melodic lines sing out, and crucial details aren't hidden. Translucent string textures make the Andante a decadent pleasure, and the scherzo's mysteries and terrors are unflinchingly projected. Sensationally recorded, and the good news is that this is the first disc in a projected Prokofiev cycle.


Schnittke: Complete Piano Music Simon Smith (piano) (Delphian)

After Shostakovich and Prokofiev, who's the third great Soviet composer? Weinberg has his supporters, but a colleague who knows his onions reckons it should be Alfred Schnittke. This handsomely produced two- disc set contains his entire output for piano; the wonder is that some of it actually exists at all. Schnittke was afflicted by a series of severe strokes from 1985 onwards, and the three large-scale piano sonatas were written in the years between 1987 and 1992. They're extraordinarily intense music, and the extremes of expression are terrifying in their intensity. What begins sparely, slowly will typically explode with savage anger. Simon Smith's lucid notes recall a 'colossal explosion' he heard in one of Schnittke's orchestral works, and you find the same thing here – sample the latter stages of the Sonata no 1's second movement. That Smith brings such accuracy and musicality to the wildness is a bonus – this is some of the most viscerally exciting pianism you'll hear. Sonata no 3 is the most enigmatic of the set; its two slow movements a pair of compelling journeys through shadowy landscapes and the finale dribbling to an abrupt, unexpected halt.

Schnittke dabbled with serialism in the 1960s using the technique in works such as the Improvisation and Fugue, composed for the 1966 Tchaikovsky Piano Competition. Unsurprisingly, none of the competitors chose to play it. A pity, as it's fabulous – the edgy rhythms of the fugue leading to a garish, Messaien-like statement of the music's tone row. Deeply unsettling is a 1979 Homage to Igor Stravinsky, Sergei Prokofiev and Dmitri Shostakovich, to be played by three players at one piano (Smith joined here by Richard Beauchamp and John Cameron). Several quotations are easy to spot, and the Ivesian close is deafening. There's an enchanting sequence of miniatures composed for Schnittke's young son, and a peculiar set of Five Aphorisms. A 1994 Sonatina for piano duet is unexpectedly charming. All fascinating, and brilliantly played by Smith, though he's a little too charmless and aggressive in a set of witty cadenzas composed by Schnittke for several Mozart piano concertos in the 1970s. Two Steinways are listed in Delphian's booklet; perhaps the first one wdidn't survive the first set of recording sessions. Great sleeve artwork too.


Two Steinways are listed in Delphian's booklet; perhaps the first one didn't survive the first set of recording sessions.
Explore topics
Share this article