Houghton Revisited: The Walpole Collection |

reviews, news & interviews
Houghton Revisited: The Walpole Collection
Houghton Revisited: The Walpole Collection
Treasures from St Petersburg's Hermitage and elsewhere reunited with some of the finest stately rooms in England
Saturday, 21 September 2013
What is the extraordinary, crowd-drawing appeal of a picture collection reunited, for a short time only, with its original surroundings? Well, for a start, this is no modest assembly of old masters, and Houghton Hall's elaborately crafted ensemble rooms constitute no conventional stately home. The feat of remarrying them has been so successful that Houghton Revisited has been extended for another two months, until 24 November.
Clearly following in the rear of fashionable London, most of which seems already to have zipped to north Norfolk to see the wonders, I arrived from King's Lynn last Sunday with fellow hikers from the previous day's walk for the Norfolk Churches Trust and found we could buy tickets from the man in the car-park kiosk for any slot that afternoon. Do so too, if you encounter a "sold out" online. This really is a once in a lifetime experience. It hasn't happened for 234 years, and it probably won't happen again.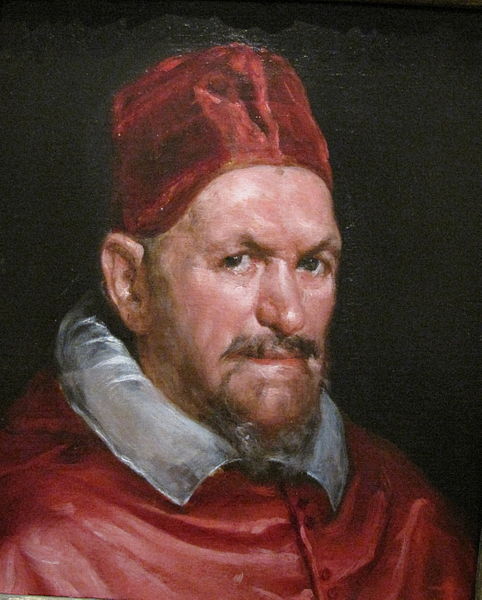 In 1779 the original collection assembled half a century earlier by discerning Sir Robert Walpole, Prime Minister to Georges I and II, was sold to Catherine the Great of Russia to pay for the gambling debts of his grandson, the capricious Third Earl of Orford (the otherwise excellent little booklet accompanying the "show" avoids placing the blame altogether). The wholesale delivery - by frigate to St Petersburg that spring - sets the sale apart from previous grand dispersals, like that of Charles I's goods, by virtue of its concentration in the Hermitage. By no means every picture that's come back to a temporary roost hails from there; where would Houghton Revisited be, for example, without Velázquez's power-study head of Pope Innocent X, courtesy of the National Gallery of Washington (the larger, half-length portrait hangs in Rome's Palazzo Doria Pamphilj; the ever so slightly disputed Houghton/Washington painting is pictured above)?
Oddly, the decision back then would seem to have been the right one. It saved the house, very nearly all of a piece in its resplendently consistent rooms which were William Kent's first major project (Colen Campbell and Thomas Ripley were responsible for the building's noble proportions). The mahogany of the Great Staircase and the carved marble in the Great Hall stun before you catch a whiff of rehang. The staircase's grisaille mythologies and John Michael Rysbrack's fantasy classicizing of Walpole, not to mention the French bronze copies of the Borghese Gladiator and the Vatican Laocoön in striking settings, would alone be worth a trip to Houghton. In the rooms proper, the Mortlake tapestries of Stuart royals and their pristine, brightly coloured Flemish counterparts of Venus's lovers enrich Kent's rigorous decorative schemes.
But then there's the picture collection, and most strikingly where its treasures hang, and why. It might seem odd to centralize and glorify Kneller's very handsome portrait of Grinling Gibbons above the Common Parlour's fireplace (pictured left) when such masterpieces as the Velázquez, Rubens' Head of a Monk and – surely the most valuable – Rembrandt's Portrait of an Elderly Lady seem shunted to side and lower places of eminence. But the garland of pear-tree wood around Gibbons' portrait is surely by the master himself, so that's a neat reunion.
Next page: collecting fashions and Van Dycks among the grapes
Similarly the two huge full-length Van Dyck portraits of the Earl of Danby in garter robes and dashing Sir Thomas Wharton in bright red trousers (pictured above) can never seem so at ease in the Hermitage as they do among Kent's scenes and decorations of Bacchic revelry to suit the Marble Parlour, centrepiece of Walpole's lavish hospitality. Even the frames are studded with bunches of grapes, though I still seek enlightenment as to whether these are original (most of the replacement Hermitage frames are gaudily gilt).
The so-called Carlo Maratta Room tells us a great deal about picture-collecting priorities in Sir Robert Walpole's time. Maratta was big in Rome after Bernini's death, but we hardly even cast a glance at his work these days. That would be foolish in the case of the central portrait of Pope Clement IX, but the other Marattas in the room hardly shine, for all their bright colours. All the same, Maratta didn't come cheap. Nor did Poussin's Holy Family, sole painting in the Embroidered Bedchamber; the offer Walpole made of up to £400 in the 1730s was the highest price proffered for any of the artist's works up to that time. Notable great omissions from the collection show us what Walpole couldn't have: Raphael was out of the question, so he had to make do with a miniature copy of The School of Athens. Pace Sondheim, "some position" doesn't in this instance rhyme with "Titian"; Walpole could only manage a "school of", and the Bonifazio Veroneses in the Saloon fail to make amends.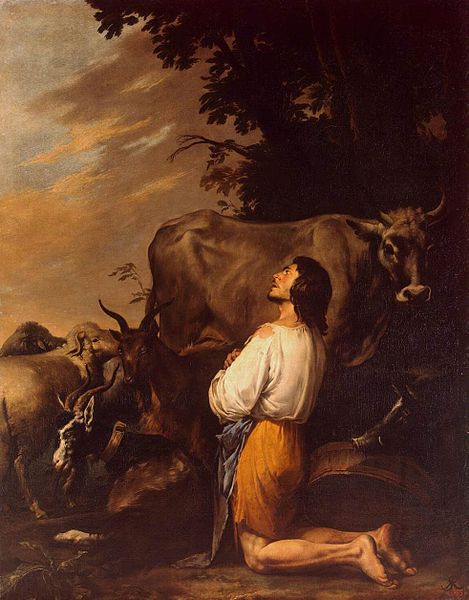 As a last grand statement, this room is an odd one, too, though Paris Bordone's interestingly coiffured Venus, Flora, Mars and Cupid is a visitor favourite and the enormous Salvator Rosa of The Prodigal Son (pictured right), along with the same artist's grimly forceful Portrait of a Man, was a revelation to me of a painter I'd mostly thought of in terms of proto-romantic wild landscapes.
The eight rooms of temporary reconciliation, then, will take your time; but Houghton as a whole needs all day, There are the recently made-over walled garden, the white deer in the park, the church, the stables – Sunday roast warmly recommended – and the funny little toy soldier museum, a more recent Lord Cholmondeley's delight (love the French flat tin soldiers depicting Napoleon's retreat from Moscow).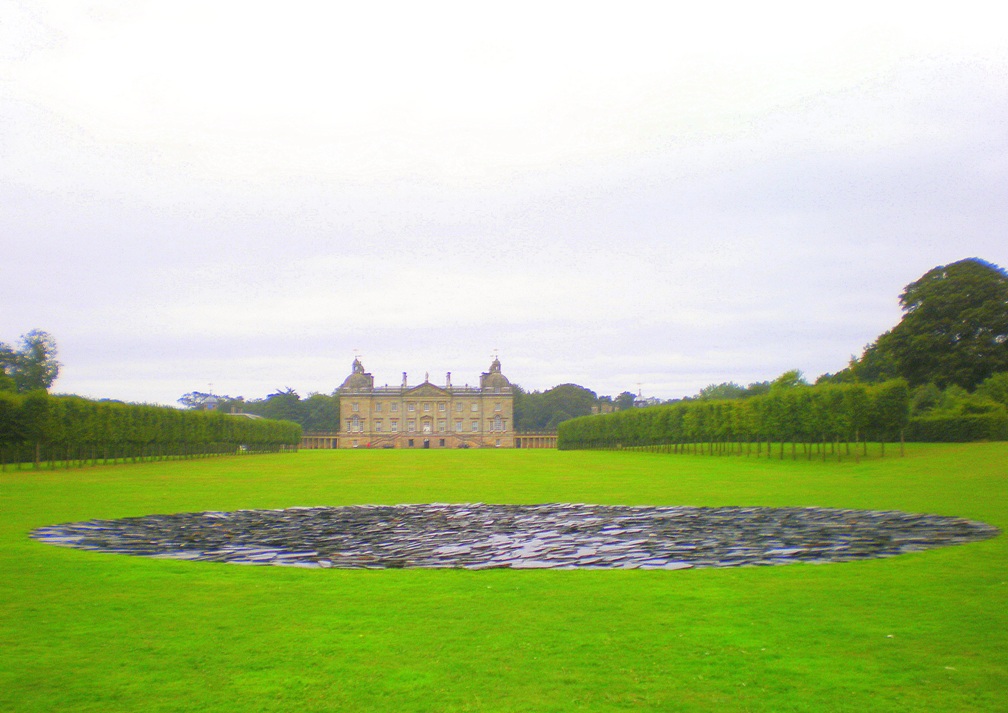 It's not all ancestor worship, either: bravo those Cholmondeleys for siting contemporary artworks around the park. Most effective, and an asset to the cold, wet day when we visited, was Richard Long's Full Moon Circle (pictured left), its rained-on Cornish slate glinting like a small lake where the avenues of trees give way to the ha ha. And to think that all this could have been Edward VII's. It's our luck that with an eye to greater comfort he chose neighbouring Sandringham instead. But there's no doubt, even with Holkham and Blickling nearby, which is the most impressively ornamented house in Norfolk. It's a shame Houghton lost most of its paintings, but lucky us to be the only ones since that feckless Walpole Earl, and now no doubt the last in the grand cavalcade of centuries, to see them where they once belonged.