Upstairs Downstairs, BBC One |

reviews, news & interviews
Upstairs Downstairs, BBC One
Upstairs Downstairs, BBC One
Rose Buck returns to 165 Eaton Place after 35 years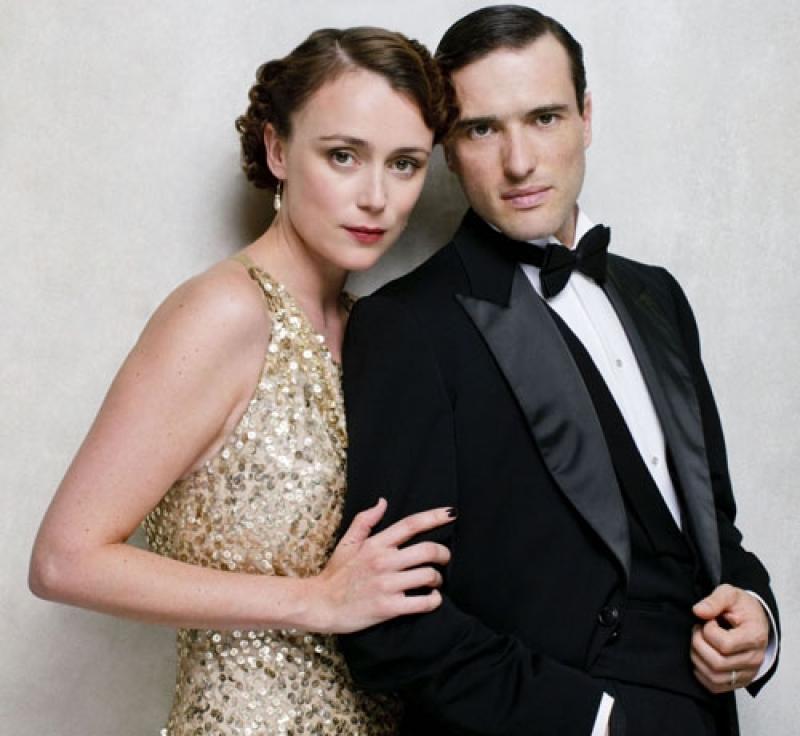 Keeley Hawes and Ed Stoppard, emphatically Upstairs as Lady Agnes and Sir Hallam Holland
Thirty-five years after Rose Buck took what she thought was her final nostalgic stroll through the empty rooms of 165 Eaton Place in Belgravia, where she had served the Bellamy family for four decades, Jean Marsh has brought Rose back home in the BBC's three-part remake of Upstairs Downstairs. Also aboard for this much-anticipated revival is Eileen Atkins, who was Marsh's co-creator of the original version for LWT but was prevented by stage commitments from appearing in it. They were going to call it Behind the Green Baize Door and then Below Stairs before the familiar title was finally settled upon.
It was an awkward brief - create a series which captures the spirit of the original while being a separate creation with its own characters and identity – but this opening episode of three hove into view confidently enough (on board an ocean liner from New York, in fact). The year was 1936, and Sir Hallam and Lady Agnes Holland were returning from America to take up residence in the house that Hallam had inherited from his father.
Its address was of course 165 Eaton Place, which had fallen into a ruinous state but was soon in the throes of energetic refurbishment, bossily supervised by Keeley Hawes's imperious Lady Agnes. She was quickly issuing lists of demands to Rose, who was now running Buck's of Belgravia, an agency supplying domestic staff to the Quality, but no ESP was required to predict that the imperishable elastic of destiny was about to twang her back below stairs at number 165.
Being preceded by the remarkable success of ITV's Downton Abbey is probably a mixed blessing. Downton has vividly demonstrated an appetite for period dramas with a class-war subtext and a pre-war setting (different war, but you get my drift), and has left swathes of viewers gasping for more startling liaisons, seven-course dinners and caustic one-liners from Maggie Smith (or insert dowager-esque equivalent). However, so far you'd have to say that the Downton cast has more strength in depth, and the piece also benefited from the mischievous and ironic wit of its creator Julian Fellowes (Eileen Atkins as Lady Maud, pictured below).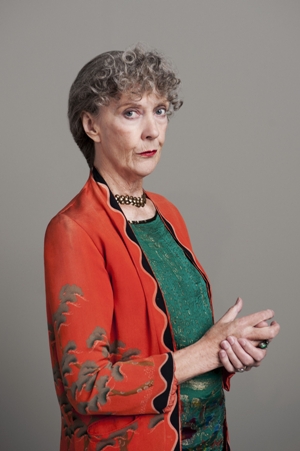 This first episode of Upstairs Downstairs felt bogged down with exposition and scene-setting, and despite a hyperactive subplot featuring Ivy the housemaid and Johnny the inebriate footman, it walked blithely into the Momentous Events from History trap which recently hamstrung Any Human Heart. This may be a result of the timorous decision to make only an exploratory three episodes, causing everything to be crammed in and speeded up. In this first hour, we learned of the death of King George V, with Rose taking the opportunity while queueing to view the lying-in-state to persuade Mrs Thackeray (Anne Reid) to accept the post of cook in the Holland household. We had the accession of flaky Edward VIII, gossip about that brassy Mrs Simpson, Hitler ranting on the wireless, and a warning from Foreign Secretary Anthony Eden to Sir Hallam (Ed Stoppard, rendered virtually immobile by starch and Brylcreem) about that bounder von Ribbentrop, in London to whip up support for the Nazis. It was like a Coles Notes summary of the path to World War Two.
Thank heavens for Dame Eileen, playing Hallam's feisty and eccentric mother Lady Maud, who had returned from decades of colonial service in India accompanied by a precocious pet monkey and a manservant, Mr Amanjit (Art Malik, verging on the ludicrous in beard and turban). Hallam, who's a bit wishy-washy, like one of Bertie Wooster's daft chums from the Drones Club, has found himself caught in a titanic clash of wills between Lady Maud and his wife. When Maud airily rewrote both the menu and the guest list for Lady Agnes's cocktail party, there was almost an ahistorical outbreak of nuclear war when her invitee Wallis Simpson (Emma Clifford) swept through the front door, accompanied not by the anticipated King Edward, but by the supercilious von Ribbentrop (Edward Baker-Duly).
It took quick thinking by the dyspeptic butler Mr Pritchard (Adrian Scarborough) to effect the speedy egress of the Boche from the premises. But I don't think Lady Agnes would really have bellowed "Perhaps you'll let me choose my own guests next time" across a room full of politicians and aristocrats at her mother-in-law, do you?
All good fun, but this mini-series will be over by tomorrow night. We may have to wait for a full-length run before Upstairs Downstairs II can really prove its mettle.
THE MANY SIDES OF KEELEY HAWES, DRAMA QUEEN

Ambassadors, BBC Two. Mitchell and Webb and Hawes pack their bags for Tazbekistan to star in a diplomatic comedy drama
Ashes to Ashes, BBC One. Hawes's Eighties copper goes back to the future in Ashley Pharaoh's follow-up to Life on Mars
Identity, ITV1. Keeley Hawes and Aidan Gillen on the trail of ruthless cyber-criminals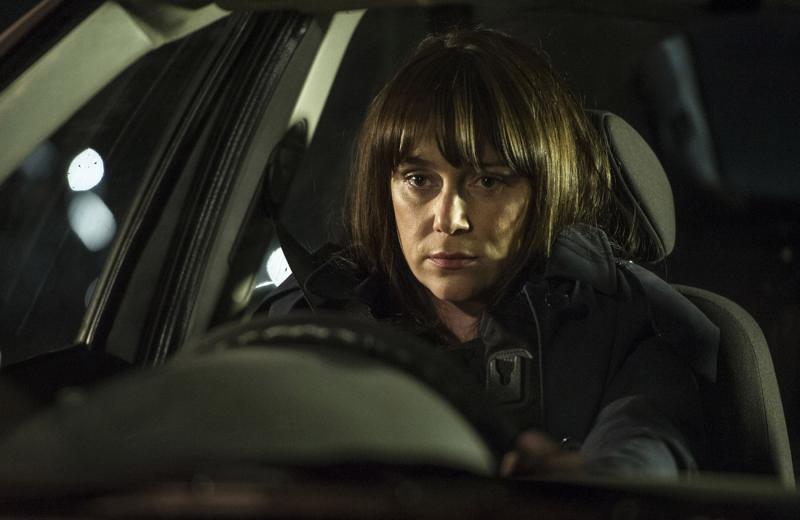 Line of Duty, BBC Two. Gruelling police corruption thriller keeps spines tingling to the end.
The Casual Vacancy, BBC One. Hawes peddles erotica in JK Rowling's Cotswold village
The Hollow Crown: The Wars of the Roses - Richard III, BBC Two. Hawes's first stab at iambic pentameter opposite Benedict Cumberbatch chilly crook-backed king
The Missing, BBC One. Hawes plays a grieving mother in misery-drenched odyssey
OVERLEAF: CLAIRE FOY'S CV
Being preceded by the remarkable success of ITV's Downton Abbey is probably a mixed blessing
Share this article