Stonehouse, ITV review - history repeats itself as farce |

reviews, news & interviews
Stonehouse, ITV review - history repeats itself as farce
Stonehouse, ITV review - history repeats itself as farce
Dramatisation of the John Stonehouse story feels strangely unnecessary
Thursday, 05 January 2023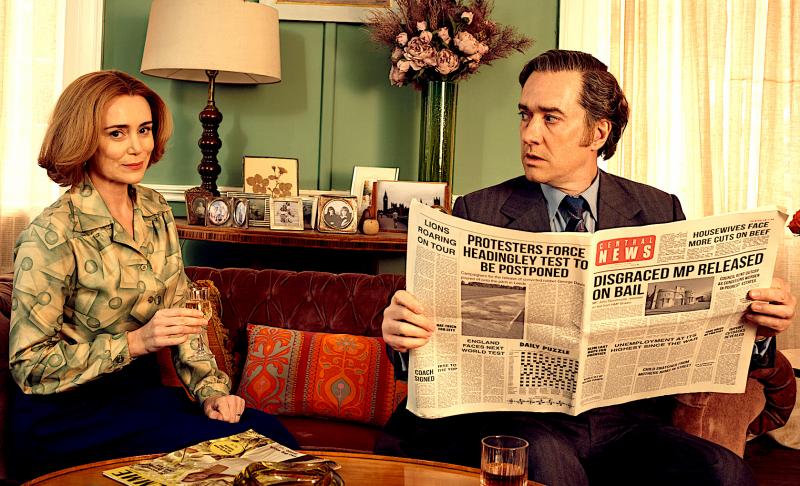 Keeley Hawes and Matthew Macfadyen as Barbara and John Stonehouse
A disclaimer in the opening credits confessed that some scenes in this three-part history of disgraced Labour MP John Stonehouse had been "imagined for dramatic purposes", but there was no need. The man's life story fell comfortably into the "you couldn't make it up" zone, and there wasn't really much that screenwriter John Preston needed to add.
It was indeed true that Stonehouse was given a job as a junior minister of aviation, that he negotiated a technology agreement between Britain and Czechoslovakia, and that he was later found to have been spying for the Czechs (he was depicted here as having been caught in a classic "kompromat" trap when he was seduced by a glamorous Czech agent). His heinous activities were hushed up for lack of evidence, and only confirmed many years after his death.
He later became Minister of State for Technology and then Postmaster General in Harold Wilson's Labour government, though without ever displaying any notable ability at anything. As depicted here, Wilson – played with slyness and dry wit by Kevin McNally (pictured below), the best thing in the show – only didn't sack him because Labour's miniscule majority meant he was desperate for every last vote. Stonehouse set up numerous companies (according to this version, using the earnings from his spying activities), but he was evidently no more gifted in business than he was in politics. Facing financial armageddon, he faked his own death by leaving his clothes on a beach in Miami and tried to start a new life in Australia under another name. Oddly, this proved to be an ignominious failure.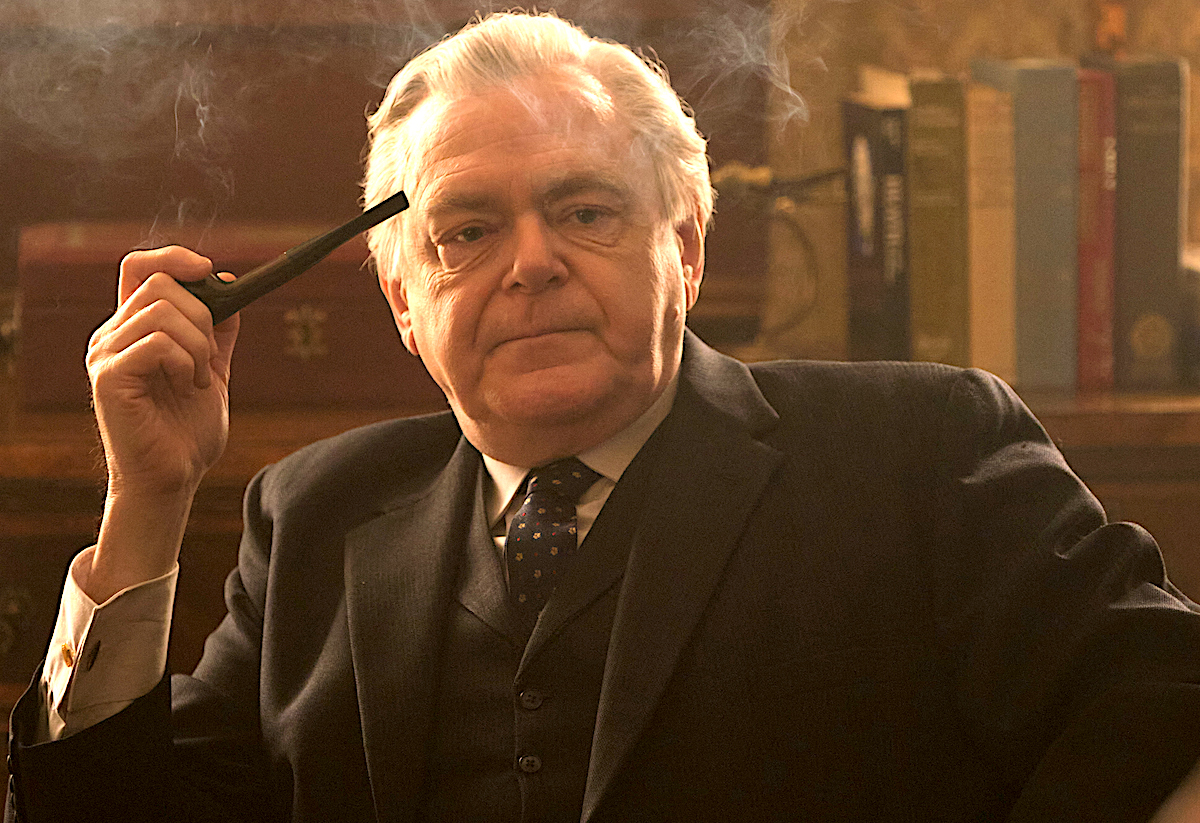 It's hard to know whether Stonehouse's life should be filed under tragedy or farce, and Preston's screenplay never seemed quite sure either. Matthew Macfadyen played Stonehouse as a bumbling imbecile, incompetent and slow-witted and seemingly unable to grasp the seriousnesss of his actions or their consequences for his wife and children. Faced with humiliating film of his bedroom romp with the Czech seductress, and forced to spy against his own government, what he really wanted to know was whether he'd get paid. His spying activities were Clouseau-like, as he tried to impress his spymaster with details of the Anglo-French Concorde project, only to be told that his interlocutor had already read about it in the French newspapers. His dramatic revelation that he proposed to introduce first and second-class postage in Britain left the Czechs similarly unenthused.
Keeley Hawes (the real-life Mrs Macfadyen) made a stoical effort to depict the torments of his wife Barbara, but much of the time was reduced to resigned misery mixed with furrowed-brow incomprehension as the extent of her husband's idiocy just kept on unfurling. His absurd fumblings with fake bank accounts and a bogus identity (inspired by watching Edward Fox in The Day of the Jackal, and borrowed from one of his dead constituents in Walsall North) rapidly caught the attention of the Melbourne police (even if they did initially think he was Lord Lucan, who had done a runner at almost the same time, though evidently with better preparation). Deported back to Britain, despite his efforts to secure asylum in Sweden, Mauritius and elsewhere, Stonehouse opted to defend himself in court. The result, to nobody's surprise but his own presumably, was that he was convicted on 18 out of 21 charges of fraud, theft, forgery etc.
Stonehouse was one of the mysterious oddballs of British politics, akin perhaps to the likes of Matt Hancock or Screaming Lord Sutch. We may never see his like again, with any luck.