Reclaiming Amy, BBC Two review - Winehouse family and friends remember |

reviews, news & interviews
Reclaiming Amy, BBC Two review - Winehouse family and friends remember
Reclaiming Amy, BBC Two review - Winehouse family and friends remember
A great voice silenced too soon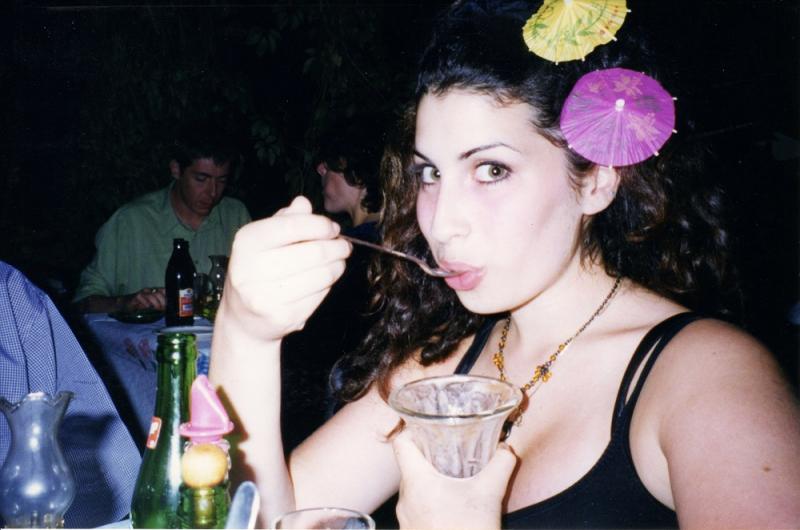 Fade to black
"My worst fear? What am I scared of?" Amy Winehouse ponders. She pauses thoughtfully: "Myself."
Ten years to the day since she died, Reclaiming Amy, Marina Parker's documentary, remembers and celebrates the singer, revealing the truth as her parents see it of her short life and tragic death. The world has heard a lot from Mitch, her father (pictured below), but nothing really from her mother, Janis, speaking now because she knows MS will ultimately deprive her of her memories.
"Truth" is subjective of course, and we all inevitably forget the inconvenient truths. But there was a real sense that Janis and Mitch, and Michael, Amy's childhood friend, and the group of young women who remained close with her to the end, even preparing her for her final journey, were being straightforward, neither gilding the lily nor whiting anything out. The documentary comes from Curious Films, makers of Framing Britney Spears, who approached Janis as the anniversary loomed. Over "a cup of tea" at her home, everyone concerned recognised there was a story to tell which hadn't been told before. A still-painful narrative but not one told through the destructive prism of tabloid words and pictures.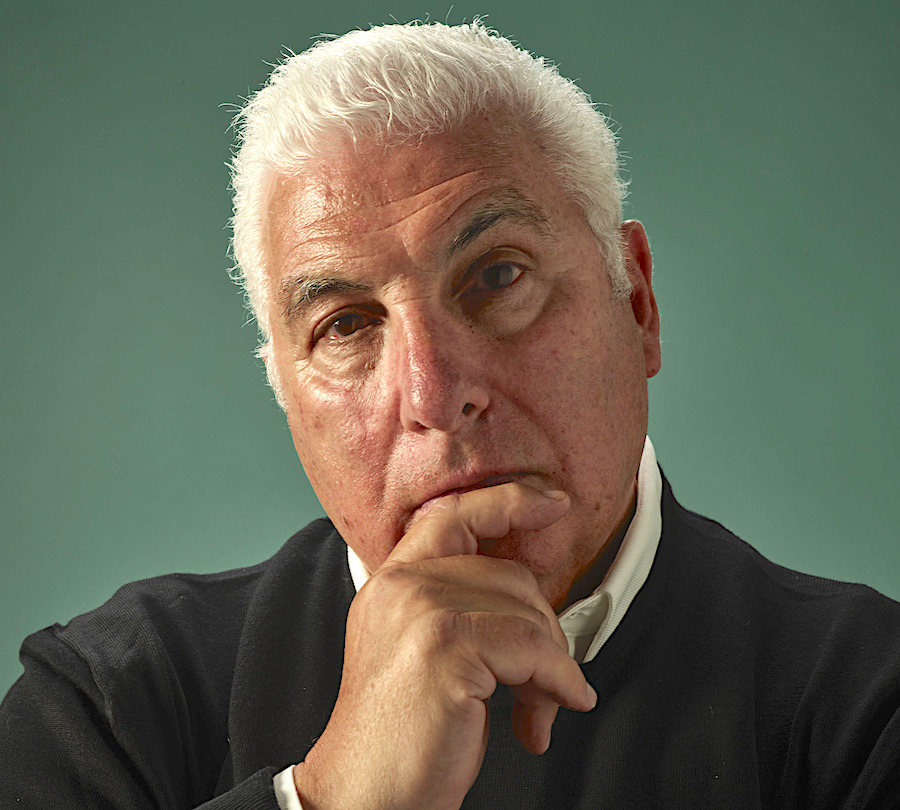 Amy was the documentary that did it for Mitch, laying the blame at his door and pushing him toward a nervous breakdown. His only crime was probably to talk too much. The very title, Reclaiming Amy, says it all, and none of us who has lost someone can begin to imagine what it must be like amid the grief to have their lives traduced by the media. When Amy died, the traumatised family transferred the contents of her beloved Camden Square home into a storage facility, which they open on camera – the dresses, the shoes; beautiful guitars, the mixing board… They will soon be auctioned for charity, though the elderly soft toy went home with Janis. For eight years, Mitch couldn't listen to her music though both parents now take pride and pleasure in hearing her, and in watching the old home movies and seeing the family photos they show for the first time as they tell their story.
It's a poignant story: regular North London Jewish, a cosy little primary school and, contrary to reports, "a very loving family". The loss of her paternal grandmother, Cynthia, "really lit the fuse", a friend recalled. "That was when her life started to unravel. Her drinking started to increase." It was a turning point, Mitch agrees: "The wise one of the family had gone". It was alcohol that killed Amy – the drug addiction, fuelled by the "caustic and hopeless relationship" with Blake Fielder-Civil ("an absolute gentleman" in the presence of Mitch), was short-lived. And there was the bulimia, "a long struggle" about which she felt guilty, trying to hide it even from friends, all of whom seemed lovely and level-headed. Mitch tried to have her sectioned for her own good, but she was too clever.
Friends and family got her through and by 2008, the year of the five-Grammy haul, Amy was in a much better place, or so it seemed. "We thought the worst was behind us, but there was something we missed," Janis reflects. "Looking back now I realise how little we understood. She was prone to addiction. She couldn't stop herself."
It's hard for any family to deal with such a tragedy, and Amy was by then a wealthy and musically successful young woman. Determined, strong-willed. Even as a child, "it was difficult to put limits on Amy," her mother (pictured right) recalls. "She always outdid me. She was a sharp cookie." There was a clear sense that Mitch was tougher with her than Janis and though he was "always around", after their divorce he wasn't in the house. In every sense, their strong-willed daughter pushed boundaries. As Amy's life darkened, Janis was dealing with an MS diagnosis that had clearly been a long time coming. Amy's girlfriends agreed, there was never a shortage of "supervision" but "you couldn't tell her to do or not do something… She was the guv'nor." She was "bold and a little bit scary". And skinny waif that she was, "it was like dealing with a feral cat".
As with Billie Holiday, as with Janis Joplin, Amy Winehouse made the tragic bed on which she died. Mitch resents the charge of "a wasted life" – after all, the acclaim, from peers as well as fans, the classic songs, the best-selling albums, bear witness to career success. She is now immortal. But what else might she have achieved, had she lived? Maybe even the children she said she wanted. In that sense, it is a waste of a young life. For all that she achieved, the Amy Winehouse story is one of unfulfilled potential. She was right to fear herself.
Looking back now I realise how little we understood. She was prone to addiction. She couldn't stop herself
rating
Explore topics
Share this article