Jamaica Inn, BBC One |

reviews, news & interviews
Jamaica Inn, BBC One
Jamaica Inn, BBC One
Cornish scenery steals the show in adaptation of du Maurier smuggling yarn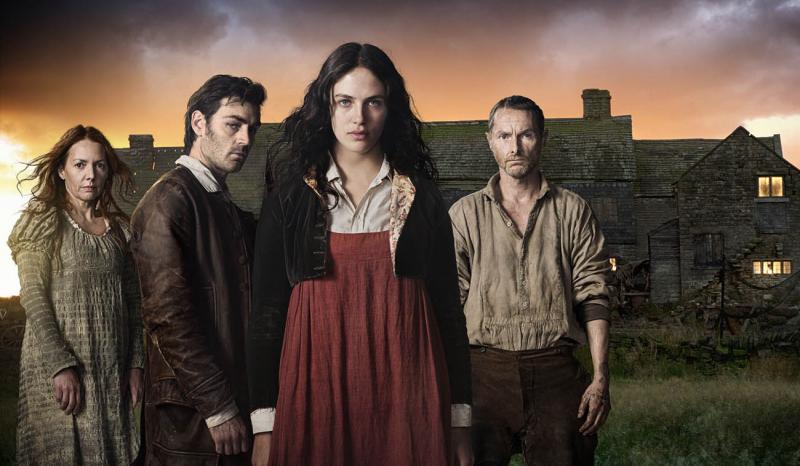 A rum business: Mary Yellan (Jessica Brown Findlay) with Joanne Whalley as Aunt Patience, Sean Harris as Joss (right) and Matthew McNulty as Jem
"Oi felt a darrrkness creepin' overrr me," said Mary Yellan's voice-over as we launched into the second night of the BBC's festival of contraband, squalor and smuggling. Mary, ensconced in the stygian titular dwelling on Bodmin Moor with her subhuman uncle and cowering aunt, had been having another of her nightmares about drowning, flailing helplessly as towering green waves crashed over her. "Whateverr innocence oi 'ad left would soon be lorst," Mary lamented.
This was true, though it's fortunate that Mary (Jessica Brown Findlay, sorely lacking guidance in elocution and deportment from Downton's Dowager Countess) is a fast learner. Lesser orphaned 20-year-old girls would have been reduced to hiding under the bed in a state of quivering neurosis by the goings-on at Jamaica Inn, but resourceful Mary goes creeping round the corridors by night, and has bravely begun to record evidence of the larcenous behaviour of her uncle, Joss Merlyn.
This isn't easy, since Sean Harris has adopted an I-am-the-walrus approach to his portrayal of Joss. His delivery consists of guttural barking noises linked together by a tubercular wheezing sound, and I don't think I've managed to catch one sentence in 10 (the BBC have belatedly apologised for the sound quality). I did get the bit where he was confessing to luring ships onto the rocks and murdering everyone aboard, but by that point this wasn't exactly news.
It's understandable that broadcasters are drawn like helpless sleepwalkers towards adapting popular literary classics (though there may have been a cautionary note in the fact that Daphne du Maurier hated Alfred Hitchcock's film of Jamaica Inn, as did Hitchcock himself), but the more familiar they are the harder it is to make a new version work. There's no way around the fact that the regular clientele of Jamaica Inn are a bunch of foul-smelling, unkempt ruffians who look interchangeable with equivalent characters in Treasure Island or Moonfleet, though it seems a bit unnecessary to pump 10,000 gallons of sewage into the courtyard of the inn every time there's an exterior shot. We also know (even if we haven't read du Maurier's book recently) that there's more going on than meets the eye with the smooth and sanctimonous clergyman Francis Davey, who's played by Ben Daniels (pictured above) as though constrained by too much starch in his underwear. Not sure if his sister Hannah (Shirley Henderson), with her touchy-feely fascination with Mary, was in the original book though.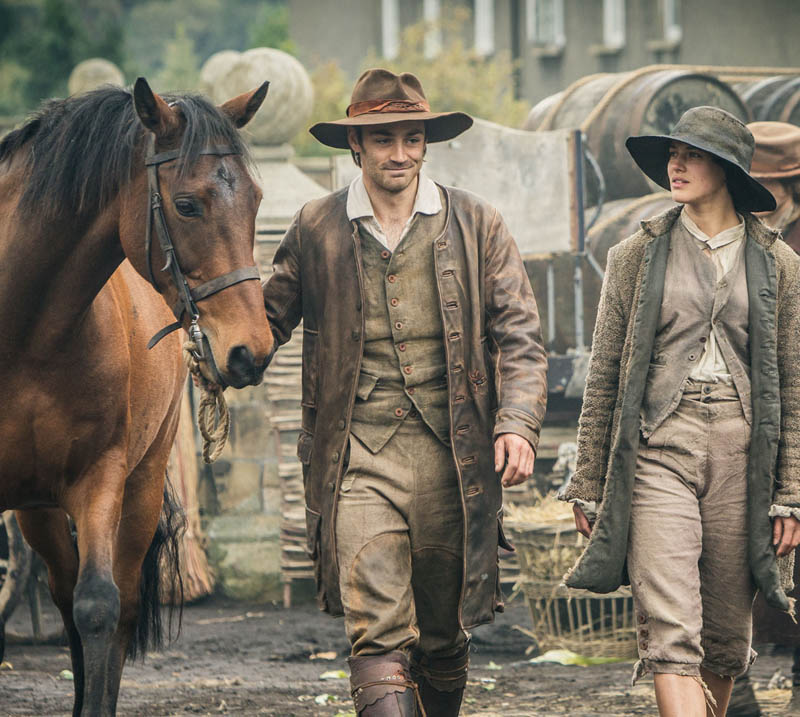 Despite the daunting odds, Ms Brown Findlay is acquitting herself decently enough, bringing a bit of brio to a not overly complex character. Her scenes with the scallywaggish horse thief Jem Merlyn (Matthew McNulty, pictured left with Brown Findlay and horse) have supplied a few flashes of wit to lighten the gloom which has enveloped the production like a cautionary advertisement for smoke alarms.
However, the big hit of the show is the scenery. With three hours to fill, it obviously made perfect sense to include as many lingering wide shots of beach, ocean and Bodmin Moor as possible, under a pleasing variety of climatic conditions. The production team could have done themselves an additional favour by roping in the Beast of Bodmin for a surprise guest appearance, but perhaps they thought Sean Harris was brutish enough.