Homeland, Series 3, Channel 4 |

reviews, news & interviews
Homeland, Series 3, Channel 4
Homeland, Series 3, Channel 4
Is this a season too far for the acclaimed War on Terror thriller?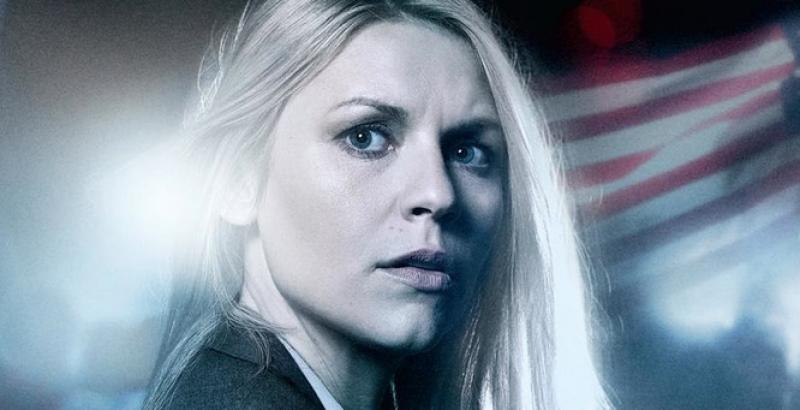 Claire Danes returns as Carrie Mathison, back to her old self-destructive ways
Is this the real Homeland, or a different series with the same name? The original, and fascinating, hook for the show was the question of whether Marine Sergeant Brody had been brainwashed into becoming a fanatical jihadist during his years in captivity. Then came the story of Congressman Brody, a lethal sleeper agent at the very heart of the US administration.
Both of these angles have now been dumped into the shredder of history (along with many of the original cast, all blown up at the end of series two), and there's a lingering sense that neither was explored as fully as it might have been. Brody's future as a walking suspect device was blunted by muddled sentimentalism, while the "Killer on Capitol Hill" theme somehow dissolved into the doomed romance of Brody and Carrie Mathison.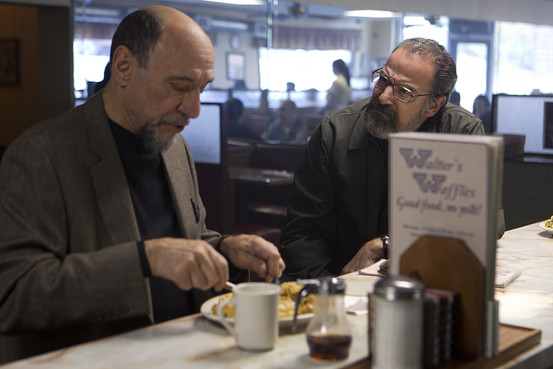 In short, Homeland never quite became the thunderclap it threatened to be, and on the evidence of this series three opener it's drifting off the coast of TV-Land, its rudder broken and awaiting a tow from the Coast Guard. This episode was indecision writ large, as the writers cautiously recapped from where they left off and gave voice to their own doubts by getting all the characters to sit around saying "what do we do now?" Nicholas Brody didn't even appear, though he will be played by Damian Lewis if he does make it back.
Not that the production was entirely lacking in panache, as a fateful aura of gloom drifted over Washington DC and the hinterlands of Virginia. Mandy Patinkin's Saul Berenson has now been put in charge of what remains of the CIA, and he is shouldering the burden with a sense of infinite weariness and woe, his free-range grey beard even more Old Testament-ish than ever. They've wheeled out F Murray Abraham (pictured above with Patinkin) as a mysterious senior spook, Dar Adal, to give Saul a kick up the backside when necessary. One of Saul's few remaining employees is Carrie (Claire Danes), now being hounded by a Congressional committee under the aggressive helmanship of Senator Lockhart, who rightly senses that the spooks are spinning him a pack of lies about what they knew about Brody and when. Lockhart's suspicions are being fuelled by damaging leaks from within the CIA.
Bipolar Carrie has stopped taking her medication again, and is reverting to the kind of manic behaviour that earned her the sack last time - hysterical outbursts at her superiors, obsessive-compulsive behaviour with lists and wall charts, heavy drinking, casual sex with strangers etc. Danes's repertoire of twitches, grimaces, shrieks and bug-eyed expressions of disbelief is once again paraded to impressive effect, but the notion that even this somewhat understaffed agency would continue to rely on a personality on a permanent knife-edge of self-immolation has gone beyond ludicrous.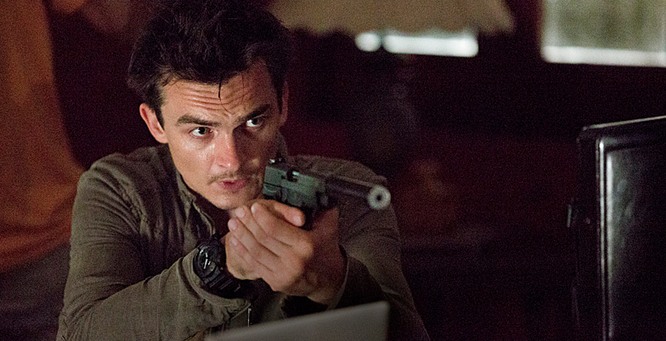 One hesitates to speculate about how it's going to develop. Brody's daughter Dana (Morgan Saylor), now back home after recovering from a suicide attempt, continues to star in her own ongoing subplot, but with no Brody in sight his family have suddenly become remarkably uninteresting. No sign yet, either, of Mike Faber, Mrs Brody's lover, though Diego Klattenhoff (who plays Faber) has perhaps presciently found a new job over at The Blacklist on NBC. Meanwhile the dislikeable Peter Quinn (Rupert Friend, pictured above) has accidentally murdered a child while on an assassination mission in Caracas, which threatens repercussions. However, at the moment it's hard to care.