theartsdesk MOT: The Phantom of the Opera, Her Majesty's Theatre |

reviews, news & interviews
theartsdesk MOT: The Phantom of the Opera, Her Majesty's Theatre
theartsdesk MOT: The Phantom of the Opera, Her Majesty's Theatre
Does the most successful entertainment event of all time still have it?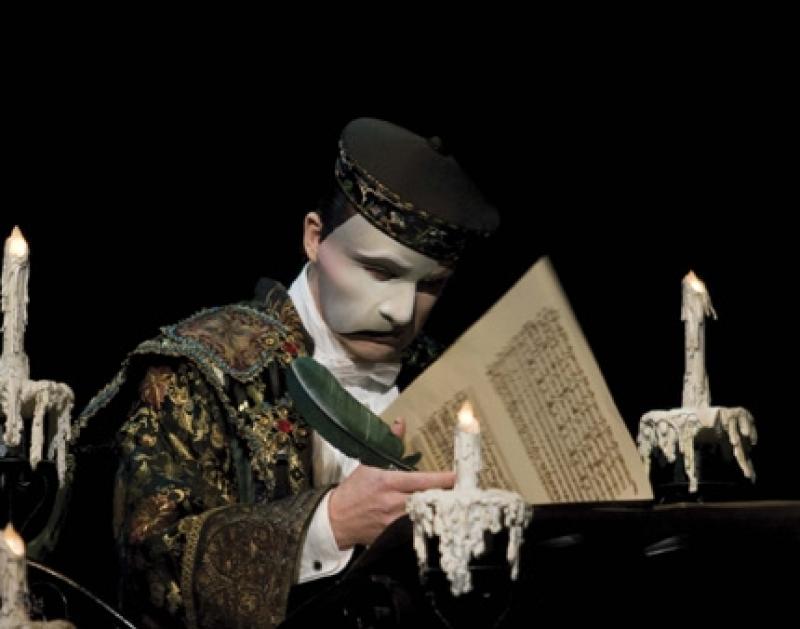 Playing up the psychosis: David Shannon's Phantom
With summer now fully upon us, and tourists flocking to the West End, it seems a good time to lift the bonnet on the tireless engine of London's long-running hit shows.
Over the next six weeks
theartsdesk
will be giving six of London's hardest-working and longest-running classics –
Les Miserables
,
The Lion King
,
Chicago
,
Billy Elliot
,
The Woman in Black
, and of course
The Phantom of the Opera
– the once-over, checking to see whether all really is still running as smoothly and efficiently as it once was.
There's a country and western song (whether spoof or real it's hard to tell) that goes by the glorious title: "How Can I Miss You if You Won't Go Away?" It's a number that could have been written for Andrew Lloyd Webber's The Phantom of the Opera, which has haunted worldwide stages without pause since its launch in 1986: 25 countries, 149 cities and 100 million viewers later, and this theatrical behemoth has become the most successful entertainment event of all time, beating even James Cameron's mighty Titanic.
Her Majesty's Theatre, site of the show's original production and still its London home, is almost exactly of an age with the Paris Opera House of Leroux's tale. The plush Victorian interior, steeply banked seats and modest stage seem incongruous with the excesses of the show – a true and shamelessly extravagant child of the 1980s – yet yield a certain dusty authenticity that no stadium-sized Vegas production could ever hope to match.
Though playing to a new-generation audience (primarily teenage girls, if the cooings and gigglings from the gallery were anything to go by), the traditional theatrical tricks and techniques have lost none of their old-school charm. The falling chandelier – still the classic and ultimate coup de theatre – is as dramatic as ever, heightened almost unbearably by its slow and jerky progress up into the theatre's vaulted ceiling at the start of the show. You find yourself nervously assessing its potential downward trajectory, calibrating the likelihood of being struck in a dramatically appropriate "accident". Likewise the Phantom's underground lake, with its mist and gothic candles, still makes for a gorgeously atmospheric tableau, its visual romance tinged with foreboding by the ominously Charon-like figure of the Phantom-boatman.
At the core of Lloyd Webber's classic boy-meets-girl, girl-meets-tortured-disfigured-genius story is the love triangle between young soprano Christine Daaé, her childhood love Raoul, Vicomte de Chagny, and the Phantom himself. It is crucial to the show's success that we, along with Christine, remain genuinely torn between her two suitors: the passionate, mysterious Phantom, and the safe, puppy-like Vicomte.
I've never really thought of Raoul as a French Hooray, yet in Simon Bailey's solid rendering he was just a check shirt and a pair of deck shoes short of this particular stereotype, all family money, floppy hair and patrician entitlement. It's not an interpretation calculated to overcome the character's loaded dramatic flaws; his rather passive ardour only really becomes interesting in the final scenes, by which murderous point he is the only choice left anyway.
Love, death and conflict among handsome young men and girls in beautiful dresses – it's a classic combination that very little can threaten
By contrast David Shannon's Phantom was an altogether more sinister creature than I remember. Playing up the psychosis at the root of the man, his jerky movements and crooning head voice were menacing and pitiable in equal measure, the latter reaching particularly poignant climax in his faltering and broken "All I Ask of You" reprise.
At the juncture of these two figures was Tabitha Webb's big-eyed ingénue Christine. Sweetly (though not always purely) sung, her heroine was as graceful and animated a creature as one could desire, a classic innocent surrounded by the joyously worldly chorus of opera-managers and divas.
Undoubtedly easy on the eye, musically things were a little less satisfying. A sense of rush permeated the music from the pit, which charitably might have been interpreted as dramatic pace and energy, but whose efficiency spoke rather of eight performances a week, and a desire to wrap things up and get on home. Tied up with this was the cast's collective decision to emote and express rather than actually sing, pulling melodies and speeds about in a reckless manner that occasionally risked toppling Lloyd Webber's immaculate musical construction.
Phantom remains a superlative piece of musical theatre. Love, death and conflict among handsome young men and girls in beautiful dresses – it's a classic combination that very little can threaten. Among a host of touring productions, Broadway's long-time inmate and a Las Vegas spectacular, what distinguishes London's offering is its atmosphere. Intimate as only a West End theatre can be, this solid production allows an imaginative visitor to take a seat in the Paris Opera of the 19th century, complete with giggling debutantes, pushy matrons and swooning melodies. On a hot summer's evening in London there are few journeys that can be made more enjoyably.
ANDREW LLOYD WEBBER'S BACK CATALOGUE
Aspects of Love. Chamber-sized Trevor Nunn revival misses Michael Ball
Cats. The danciest British musical ever is back
Evita. Operatic revival lacks satirical bite, but is elevated by a star turn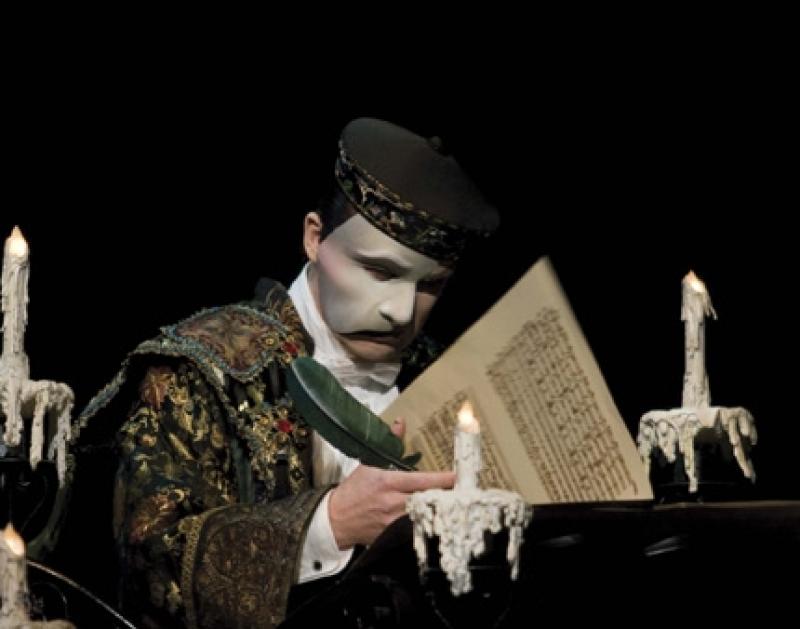 Jesus Christ Superstar. A classic musical reborn for a contemporary audience
Love Never Dies. The bad and the beautiful do battle in Phantom sequel
School of Rock: The Musical. Andrew Lloyd Webber's transatlantic transfer is a blast
Sunset Boulevard. Glenn Close and ENO company do much to fill Lloyd Webber's half-empty vessel
The Beautiful Game. Spirited revival of football musical set in the Troubles
The Phantom of the Opera. Does the most successful entertainment event of all time still have it?
PLUS ONE TURKEY
Stephen Ward. A seedy misfire tells the story of the Profumo scandal
Though playing to a new-generation audience, the traditional theatrical tricks and techniques have lost none of their old-school charm
rating
Explore topics
Share this article