Good Grief, Platform Presents online review - a little more, please |

reviews, news & interviews
Good Grief, Platform Presents online review - a little more, please
Good Grief, Platform Presents online review - a little more, please
Sian Clifford and Nikesh Patel do their best with a show that's as mercurial as grief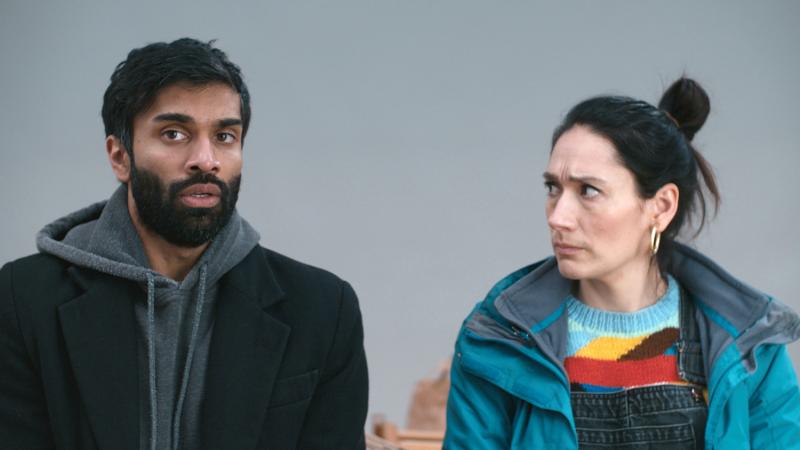 Trapped under layers of fluff: Nikesh Patel and Sian Clifford in 'Good Grief'
Good Grief, a new show from American screenwriter and playwright Lorien Haynes, can't work out what it wants to be. It's billed as an "online filmed production".
Its stars, Sian Clifford (fresh from a BAFTA win for
Fleabag
) and Nikesh Patel (last seen in Mindy Kaling
'
s new version of
Four Weddings and a Funeral
), are acting for a big
auditorium
, despite their TV chops. But it was
filmed
, with a masked-up crew, and is being broadcast as a recording. So what is it, then?
First and foremost, a show that lives up to its title. We follow Cat (Clifford, pictured below) and Adam (Patel) in the immediate aftermath of the death of Cat's best friend and Adam's girlfriend, Liv, from the night after the wake in February to some kind of closure in October. At first it's unclear whether the action is set in the present day, but then Cat accompanies Adam on a work trip, and they stay in a hotel, so it becomes pretty obvious.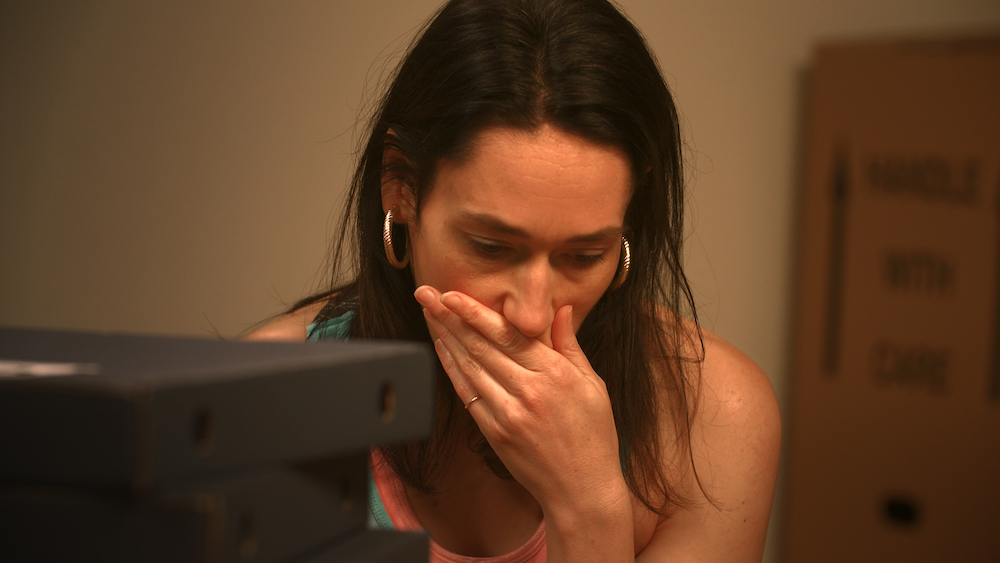 Director Natalie Abrahami gives the whole thing the surreal quality of new grief. Isobel Waller-Bridge's dreamy electronic score fades in and out like faint hymns. Production designer Natalie Pryce's set is bare, the cupboard a massive cardboard box labelled "CUPBOARD"; it's like Adam and Cat are playing pretend, kids messing around in a make-believe world. Johnny Flynn's "Raising the Dead" comes on the radio while they're calling each other from different rooms of the house Adam shared with Liv. "Do you think if I sing loud enough she'll come back?" Cat yells down the phone. "Shut the fuck up!" Adam yells back.
The quick cuts between Clifford and Patel's faces and the interludes of timelapse footage of the tiny crew working flat out – the whole thing was filmed in two days – don't let us forget that this is definitely not a play. Clifford describes it as a "plilm" – a mash-up of a play and a film, not quite one and not quite the other. At 45 minutes, Good Grief doesn't have time to be either in any meaningful way. Like Liv's life, it ends abruptly, cut off just when it was getting to the good stuff.
As we've seen in Fleabag, and more recently Quiz, Clifford's superpower is doing a lot with a little. But Haynes lays it on thick – even though the show as a whole is too short, one out of every five lines could've been cut. "Do you remember that nude acrylic Liv did of Samantha Rogers?" Adam asks. "Liv painted Samantha Rogers naked?" Cat responds, as if this is a GCSE listening exam in a foreign language and the examiners are worried we might not know what "acrylic" and "nude" mean. Patel and Clifford have been friends for years, and it shows, but that spark of play is trapped under layers of fluff.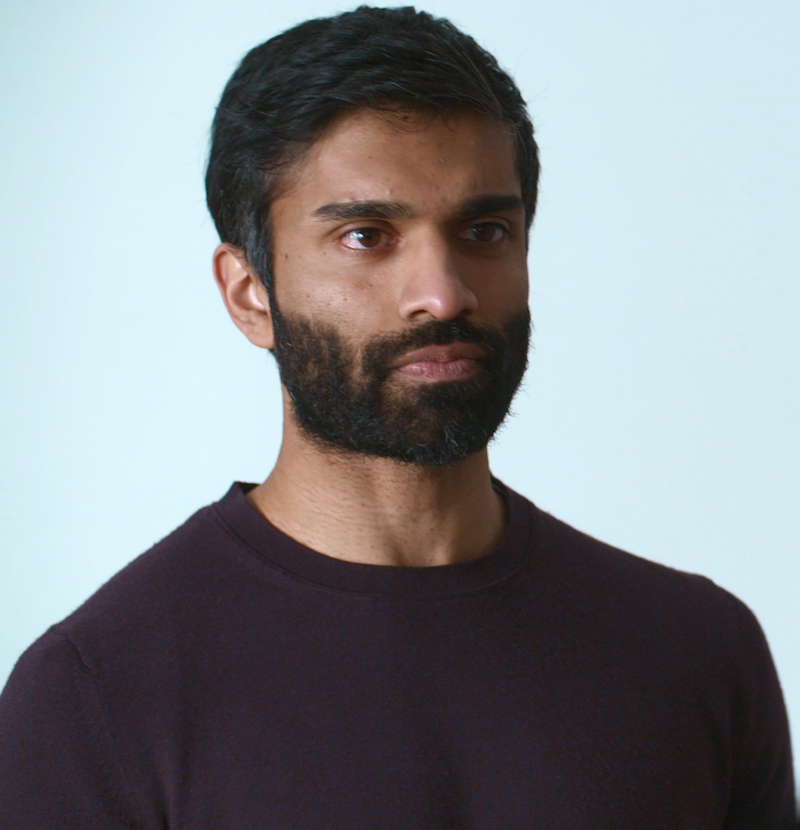 Luckily, both Haynes and Patel (pictured right) save the big guns for the end. Cat drops off a letter outside Adam's front door; it's from Liv, "for the first time you fucked up". Patel makes reading out loud on your own seem perfectly natural, and he and the letter slide seamlessly from the absurd – "I wish I was there to physically hold your hand, but you are very weird about public displays of affection. I think you should work on that" – to the sublime: "I wish I could be there to hold your kids."
I'd love to see it as a quote unquote proper play some day, beefed up by 15 minutes or so, although maybe that would ruin the whirlwind bereavement effect that Haynes and Abrahami are going for. Good Grief reminds us that all grief is individual, even if you feel it at the same time as somebody else. If only it were a little longer, and trusted its audience a little more.
As we've seen in Fleabag, Clifford's superpower is doing a lot with a little
rating
Explore topics
Share this article