The Duchess of Malfi, Sam Wanamaker Playhouse |

reviews, news & interviews
The Duchess of Malfi, Sam Wanamaker Playhouse
The Duchess of Malfi, Sam Wanamaker Playhouse
A bright opening for London's shadowy and atmospheric new theatre
Thursday, 16 January 2014
"I have youth and a little beauty." Gemma Arterton in the title role of the Duchess of Malfi
A candlelit theatre is one thing. A theatre when those candles are so close you could lean in and blow them out, where a good line sets them flickering in gusts of audience laughter is quite another. We've been spoilt by the Globe for almost 20 years now, and the novelty of its open-air theatre still feels fresh. With the new, Jacobean-inspired Sam Wanamaker Playhouse (capacity just 340), they have done it again.
While the rest of Wanamaker's opening season gets more experimental and exploratory, the new theatre was launched last night with a classic Jacobean revenge tragedy (and the closest the period gets to a big hit) – John Webster's The Duchess of Malfi. It's a work that cuts deeper into the psychology of its victims than earlier favourites such as The Spanish Tragedy or The Revenger's Tragedy, and much closer in spirit to the Shakespeare that Globe audiences are used to.
Arterton's Duchess is all woman to the exclusion of her greatness
The tale of the violent revenge of two noble brothers on their widowed sister for remarrying against their wishes hangs on the character of the Duchess herself. The question of "…whether the spirit of greatness or woman reign most in her" is the essential one, the pivot on which readings differ. In the hands of director Dominic Dromgoole and Gemma Arterton she is poised and charming – we can well believe in the woman who "winked and chose a husband". She dominates, both conversationally and sexually, her initial encounter with Antonio (Alex Waldmann), trills her way deliciously through Monteverdi madrigals and eats apricots with as confident a sensuality as any suspicious brother could hope to see.
The trouble is that Arterton doesn't ever really get beyond this. "I am Duchess of Malfi still," she proclaims before her death, and here she really does remain the same person. Arterton's Duchess is all woman to the exclusion of her greatness. Beautifully spoken, and engaging to watch, there's just not enough scope, not enough at stake to carry the extremity of this tragedy. Just occasionally, even in the dimly lit theatre, there were flashes of nicely brought-up English public schoolgirl in this Jacobean heroine.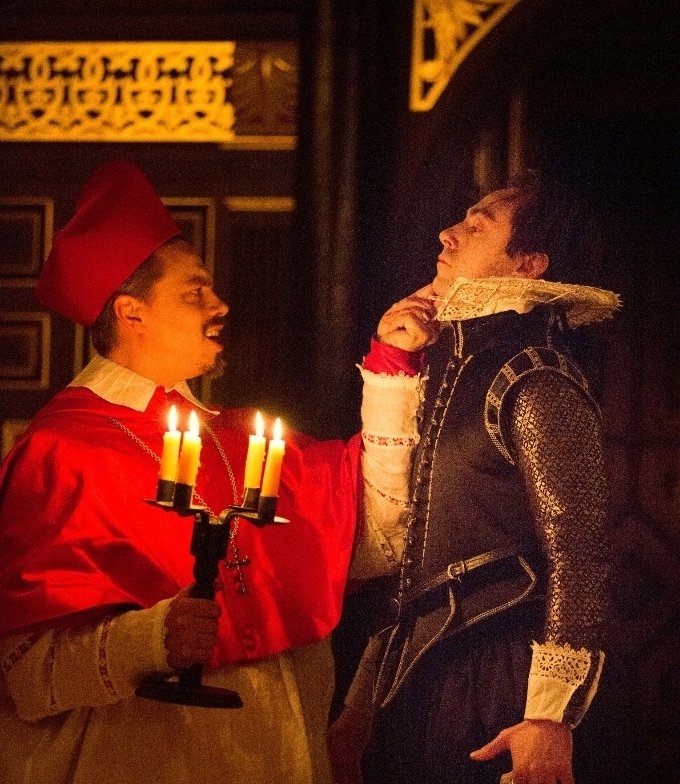 Carrying the play's darkest drama as the murderous brothers, David Dawson (Duke Ferdinand) and the Cardinal (James Garnon, pictured right with Dawson). Garnon, as usual, does less to wonderful effect. Never over-egging his licentious churchman, he finds both the humour and human weakness in a man pleasantly surprised to discover his "tedious" conscience, and the horror of his dispassionate cruelty. Dawson offers the nervous tension to Garnon's stillness, moving from repressed and confused passion to madness with horrible seamlessness, and making something properly pathetic from the transition. Webster leaves the brothers' motivation unexplained, and hints of incestuous affection are plausibly realised by Dawson's confused and unpredictable physicality – ever a lunge away from the greatest taboo.
Denise Gough's Julia is unusually captivating, making a story-not-fully-told of this secondary woman, who (as UA Fanthorpe has it) is "Only here for the bier". Likewise Sean Gilder's assassin Bosola makes an unusually plausible shift from hired muscle to moral compass, making up for Waldmann's Antonio who, through no fault of his own, can't quite escape the narrow confines of Webster's weakest writing.
Much of Dromgoole's enthusiasm about the new theatre is its role as dramatic touchstone, revealing new aspects of familiar plays. Here, with irony DH Lawrence might enjoy, darkness proves the most revealing thing of all. The scene in which Ferdinand tricks his sister into taking hold of a waxwork imitation of her husband's severed hand becomes much less B-movie horror in total blackout, while the mistaken identities of the final conflict between Bosola and Antonio is almost natural. Comedies hinging on such tricks might flourish here, and might feed better off the confronting intimacy of the setup than tragedy. Malfi provoked more laughter than I've ever heard, much of which must have been the product of discomfort peculiar to the combination of emotional extremity and physical proximity.
Gilded, gorgeously costumed and decked out with all the signature Globe trappings of music and dance, the debut production at the Sam Wanamaker Playhouse is one to see. Unfortunately, even if you're lucky enough to have one of the few tickets, you may not actually glimpse that much of the action in the only space in London whose sightlines are worse than the Royal Opera House. It might have worked once, but in the age of the cinema and the iPad theatre-goers might feel a little less tolerant.
GEMMA ARTERTON ON STAGE AND SCREEN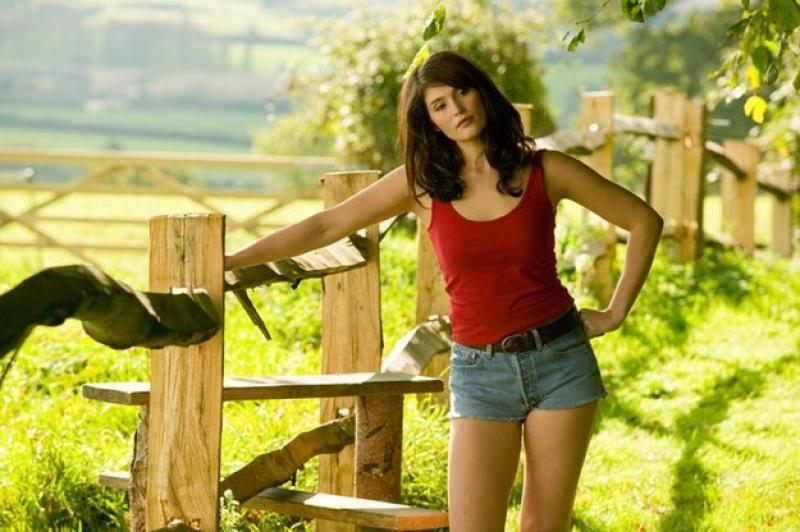 Tamara Drewe (2010). Arterton plays Posy Simmonds's modern Hardy heroine (pictured right) in barbed rural romp shot by Stephen Frears
The Master Builder, Almeida Theatre (2010). Arterton stars opposite Stephen Dillane as passions blow hot and cold in uneven take on Ibsen
Clash of the Titans (2010). Arterton comes up Persil white as the Olympians of Tinseltown plan a classical killing in 3D
Prince of Persia: The Sands of Time (2010). Fantastical desert epic beguiles the eye while deep-freezing the brain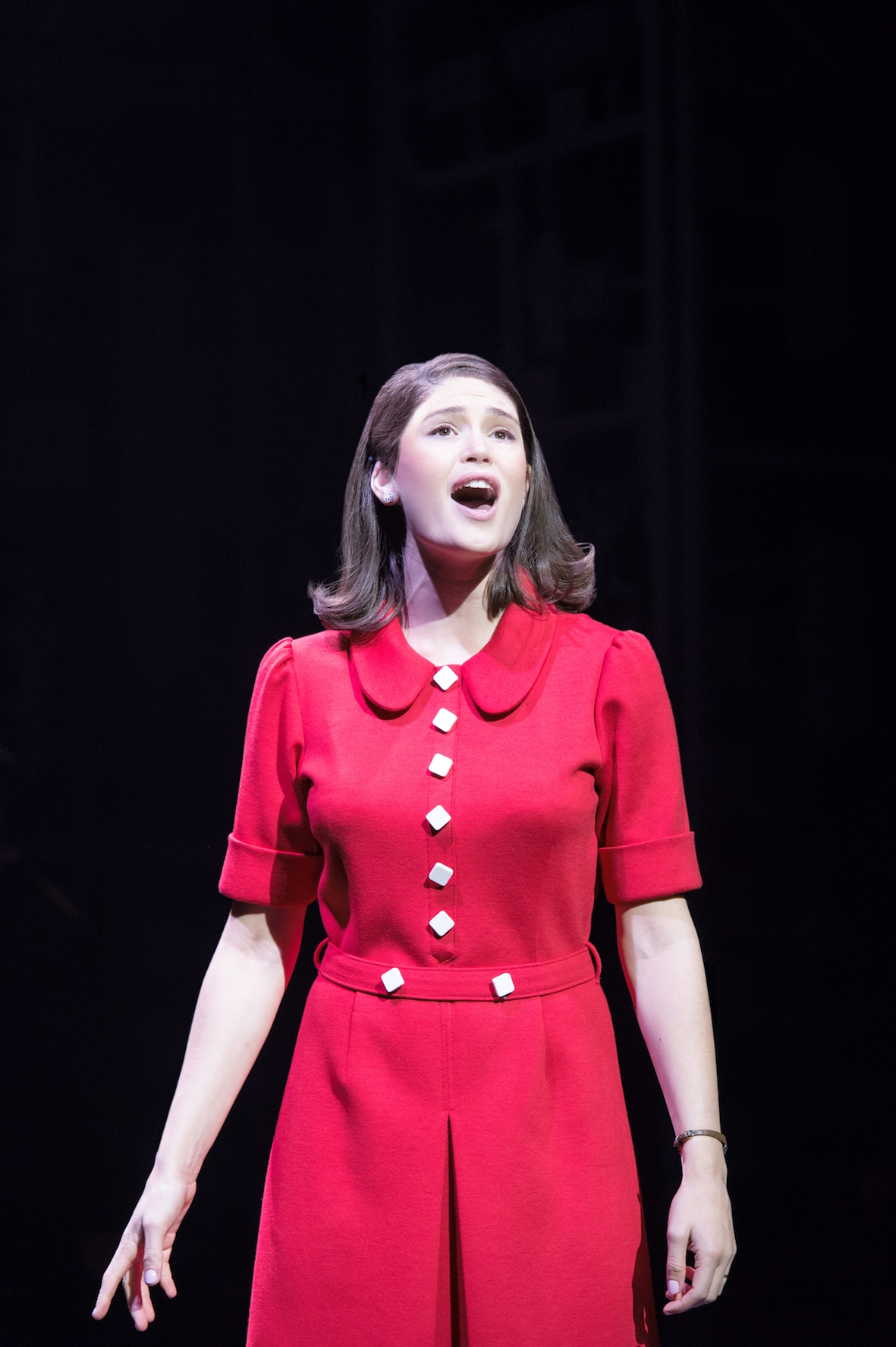 The Little Dog Laughed, Garrick Theatre (2010). Arterton plays straight woman to Tamsin Greig's mega-star comic turn in Broadway satire
Byzantium (2013). Arterton is va-va-voom vampy in Neil Jordan's return to bloodsucking
Song for Marion (2013). Under Arterton's tutelage, Terence Stamp and Vanessa Redgrave work the tear ducts in paean to old age
Made in Dagenham, Adelphi Theatre (2014). Arterton reveals great pipes as she takes on the bosses in musical version of the 1968 struggle for equal pay (pictured above by Manuel Harlan)
The Voices (2015). Arterton is Ryan Reynolds' victim in Marjane Satrapi's surreal portrait of an American psycho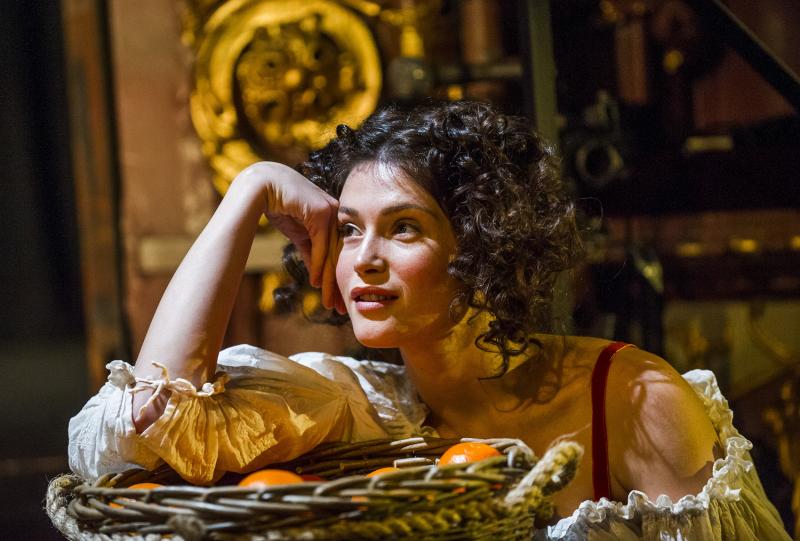 Nell Gwynn, Apollo Theatre (2016). Arterton charms king and audience in West End outing for the Globe's jolly Restoration romp (pictured by Tristram Kenton)
The Girl With All the Gifts (2016). Bestselling dystopian book reborn as underpowered movie
Saint Joan, Donmar Warehouse (2016). Revival of Shaw classic is a tour de force for near-miraculous Arterton
Their Finest (2017). Resoundingly British and sheerly enjoyable story of filmmakers joining the fight against Hitler
Dawson offers the nervous tension to Garnon's stillness, moving from repressed and confused passion to madness
rating
Explore topics
Share this article