Desperately Seeking the Exit: The Story of a West End Disaster |

reviews, news & interviews
Desperately Seeking the Exit: The Story of a West End Disaster
Desperately Seeking the Exit: The Story of a West End Disaster
How a Madonna film mixed with Blondie's music sank, and gave birth to a one-man show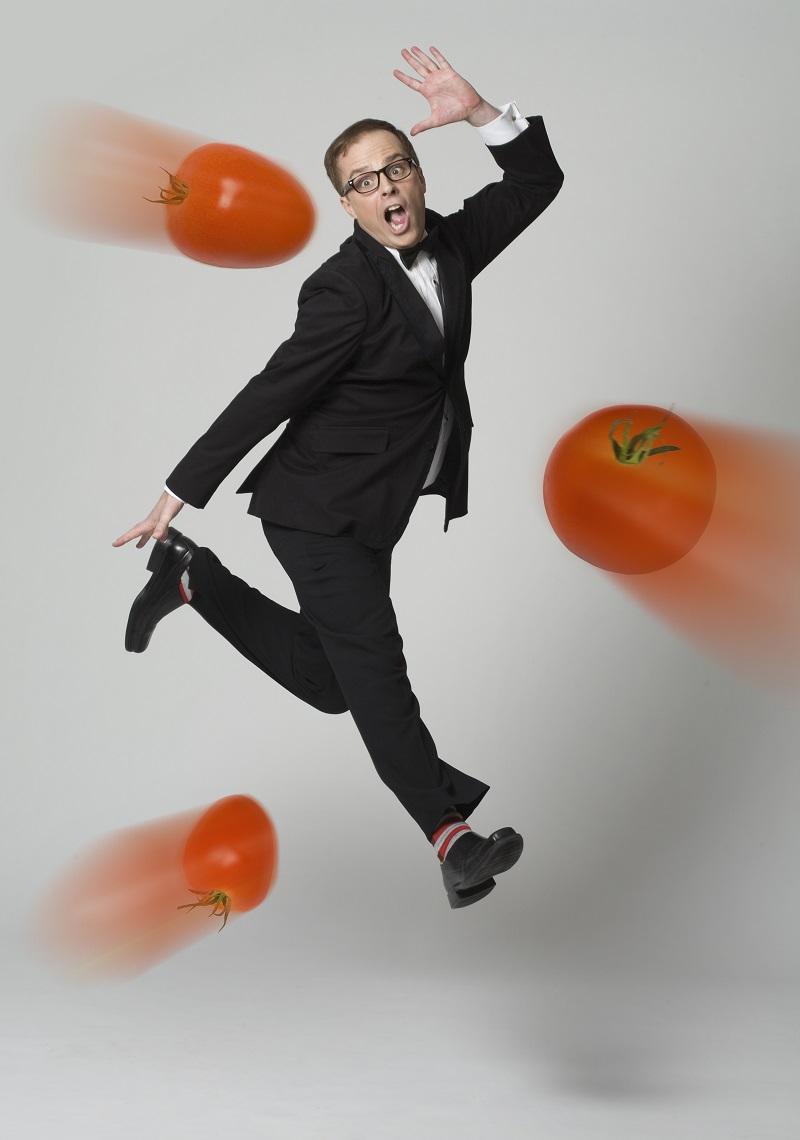 Peter Michael Marino makes an entrance in 'Desperately Seeking the Exit'
If this native New Yorker were in a relationship with the city of London, our Facebook status would read: "It's complicated." We've been through hell together. London is one of my favourite cities. I blissfully cross the pond several times a year to teach and to see my mates. But, this fabulous city also bestowed on me the worst reviews I've ever gotten in my life. So, why the heck am I coming back to do yet a show about the very show that shattered my dreams? Insane!
In 2007, I conceived and wrote the musical version of the Madonna movie Desperately Seeking Susan - which featured the hit songs of Blondie. We successfully workshopped the show three times over the course of 18 months, announced a West End opening at the Novello Theatre, cast a brilliant bunch of actors, staffed it with top-notch creatives, made tons of daily changes in previews, opened to shattering reviews… and closed after a month. It was the best of times and the worst of times.
Who did I think I was writing a West End musical anyway?
But time has a funny way of healing. Last year I revisited my semi-private "Susan" blog, which detailed the daily challenges of mounting a big musical in a foreign country and had quite a laugh at my observations - the highs and lows, the constant changes, the artistic clashes, the rollercoaster preview period, and the seemingly massive differences in American and English cultures. Soon I began writing and workshopping Desperately Seeking the Exit in New York in preparation for a premiere at the Edinburgh Fringe – close enough to London, but far enough to keep me safe.
The show's title is pulled from one of the reviews I had the great misfortune of reading on that gloriously hung-over morning after the stellar press night party. It cleverly summed up the reviewers' experience at the show, but it also expressed my own feelings at the end of the process. I couldn't wait to "exit" London and get back to NYC to put all the bad press and hard feelings behind me. (Pictured below, Emma Williams and Kelly Price inherit the roles of Madonna and Rosanna Arquette.)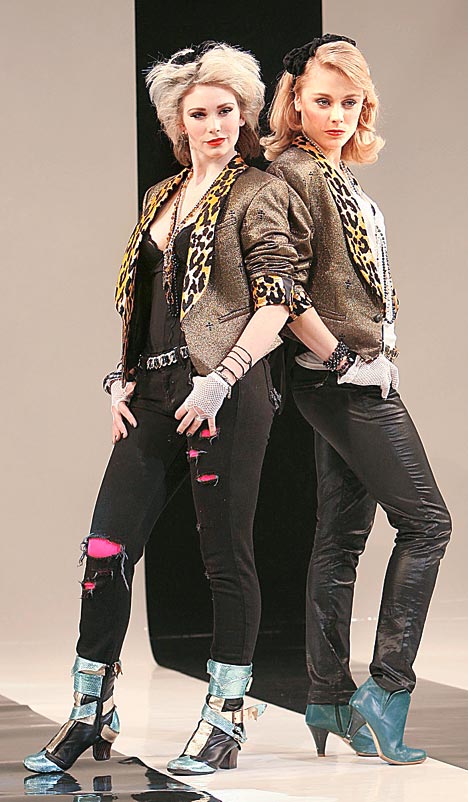 Yes, I didn't leave my flat for a year – humiliated beyond words. Yes, I never wanted to step foot in London again. But after the passage of time, I was able to view my experience and laugh at it. Who did I think I was writing a West End musical anyway? My writing experiences in NYC hadn't gotten me further than a few Off-Off Broadway productions. What was it about this radical mash-up that had investors, the press, MGM and Blondie foaming at the mouth? Was it really a great idea? Or one that was just mad just enough to work? How did I let the differing opinions of others involved with the show easily sway me into allowing sweeping changes in the dialogue, structure, tone and musical comedy style of the original script that everyone signed up for? And how could I truthfully tell the story of the making and unmaking of a high-profile show without throwing any of the hard-working creatives, cast and producers under the double decker bus?
My director John Clancy and I sought to create something that was less "one-man-therapy-show" and more like an animated guy at the pub telling a crazy story to a stranger. And since one would be drinking at a pub, that story would be funny, fantastic and perhaps even a bit self-mocking. And if I were telling my story to someone who had no idea what a musical was or who Blondie was or what Desperately Seeking Susan was - how could I engage that stranger? Setting up how the idea came to be would be paramount. Relaying tales of different ways Americans and Brits communicate would be entertaining to anyone who has ever travelled. And telling a story filled with passion, humour and conflict would keep the listener on the edge of their bar stool. So I strove to uncover the "WTF?" elements of my adventure. The fish-out-of-water angle. And of course, the honest universal truth that comes with having a dream and helplessly watching it drown.
The show was a surprise hit in Edinburgh last summer. The crowds enthusiastically related to their own struggles in making their dreams come true. It was a blast and I thought that would be the end of it. Until several West End producers saw it, insisting, "You simply must come full-circle with this experience! Bring it to London."
So here we go. Back in London. Performing a show about a show. Every night for three weeks. Am I worried about the reviews? Not really. They can't be worse than the one that gave me the title. And if they are, will I come back to London? Absolutely.
It's complicated.
Am I worried about the reviews? Not really. They can't be worse than the one that gave me the title
Share this article