Barry is ready for her close-up |

reviews, news & interviews
Barry is ready for her close-up
Barry is ready for her close-up
The town that gave us Gavin and Stacey investigates its past in a new site-specific piece, all aboard a bus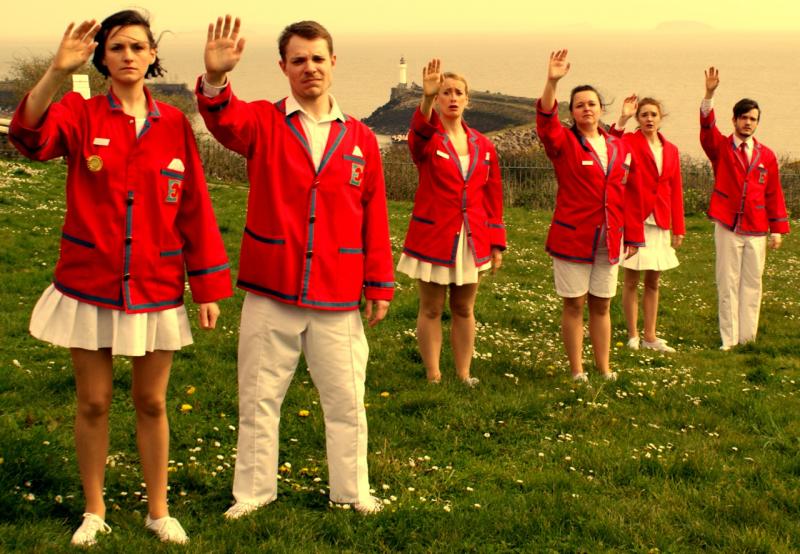 All aboard: Redcoats looking for Campers in Barry
The idea for Day to Go – the show takes its name from a bus ticket – sprang from my own bus journeys around Barry and from a desire to make a piece of theatre specific and relevant to the town.
I persuaded a local company to lend me a bus for a few days so I could start to plan the route and, at the same time, I began a series of conversations with bus drivers, bus users, café owners, choir leaders, librarians, hairdressers and even the local undertakers in a bid to find out what matters most to people in Barry.
The common theme that emerged from these conversations was a sense of loss for what Barry had once been. In its coal-exporting heyday Barry shipped more coal to the rest of the world than any other port and while the legacy of that period is still evident in grand buildings such as the former dock offices, the jobs and sense of purpose such large-scale industry provided are no more. It was also during this time that Barry became renowned as a holiday destination and this aspect of its identity continued to flourish and develop up until the 1980s. But then iconic tourist sites such as the Butlins Holiday Camp, the fun fair and the Lido fell into decline and were eventually closed down. While these sites have been "redeveloped" – there's a new housing estate where the camp used to be, and a rectangle of grass where the lido once was - there is a strong feeling amongst local people that redevelopment has meant a "blandification" of Barry.

However in recent years the success of the comedy series Gavin and Stacey brought Barry a touch of TV glamour with shots of the town and the sea front supplying a picturesque backdrop to the comedy. The series has given the town a huge boost both in terms of TV tourism (you can still book an official tour that will take you to the locations featured in the show) but also a sense of renewed pride. While the show still has a following and is regularly repeated, it too is now a part of Barry's past and people in the town talk wistfully of the time they spotted its stars filming on the prom. So a primary aim in the creation of the show is to recognise this sense of loss but also to ensure that we don't create something that is a mere lament for Barry's glorious history.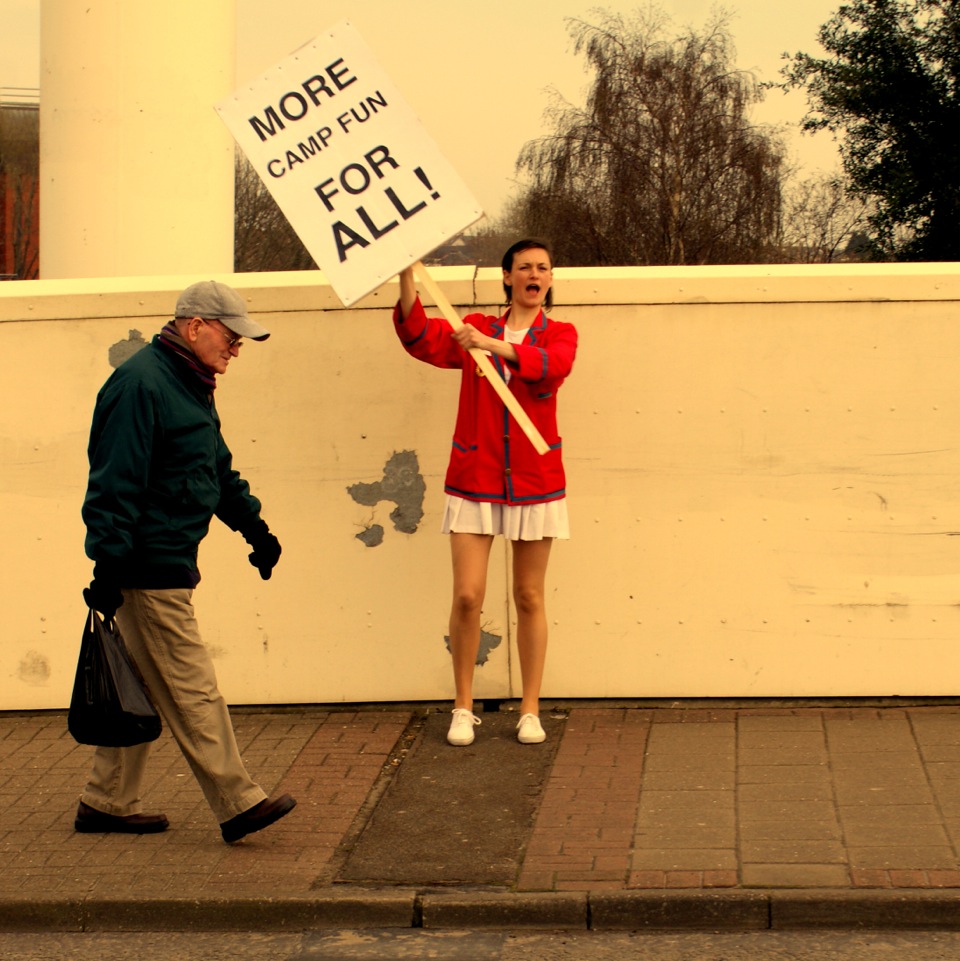 Day to Go therefore also playfully questions nostalgia and mythmaking through its collection of characters who struggle in one way or another to let go of their past. It invites its audience to respond imaginatively to what Barry could become by recreating scenes from the past in unexpected places. Although the glamorous Bindles ballroom is now a block of flats, the audience will witness dazzling couples fox-trotting across the seafront, suggesting that you don't need a ballroom to dance. Butlins may have closed but there are Redcoats traipsing across the Island in search of "Campers" to entertain, and we create a scene in which swimmers "from abandoned lidos the world over" join forces to swim across the patch of grass where Barry's Lido used to be.
Towards the end of the journey these characters, and more besides, lead a march across Millennium Bridge united in their bid to create a spectacle that demands attention. The entire show is an intervention and a protest of sorts against "blandification". We aim to show how creativity can be an antidote to regeneration initiatives that simply replicate, often in very uniform ways, what has been created elsewhere. We are not trying to say that a show can solve any of Barry's economic and social problems but it can be a creative, active means through which to respond collectively to this sense of loss.
Gavin and Stacey is now a part of Barry's past and people in the town talk wistfully of the time they spotted its stars filming on the prom
Explore topics
Share this article