Violet, Music Theatre Wales/Britten-Pears Arts review - well sung and played, but to what end?
Violet, Music Theatre Wales/Britten-Pears Arts review - well sung and played, but to what end?
Anna Dennis shines, but composer Tom Coult and librettist Alice Birch play at anti-opera
Anna Dennis as Violet and Frances Gregory as Laura
Best new opera in years, they said – don't ask who – after the Aldeburgh Festival premiere of Tom Coult's Violet. I'd have been happy in Hackney had it been as good as, say, Philip Venables' 4.48 Psychosis or Stuart MacRae's The Devil Inside. Alas, nowhere near.
The premise is interesting: oppressed wife Violet, a prisoner in her own home, starts to find a zest for life as time begins to disappear and what seems like global meltdown heads towards the end of the world. But Alice Birch's doomy libretto gives no powerful words to make us care about the four characters, and when the overwritten farrago settles into more natural phrases, Coult seems intent on further bathos. The vocal writing, as in so much contemporary opera, is insensitive to verbal nuance but insists on floridity – a demand which soprano Anna Dennis handles with unflagging brilliance. Yet how much more effective her supposed growth might be if the word-setting were more varied, and not over the top from the start.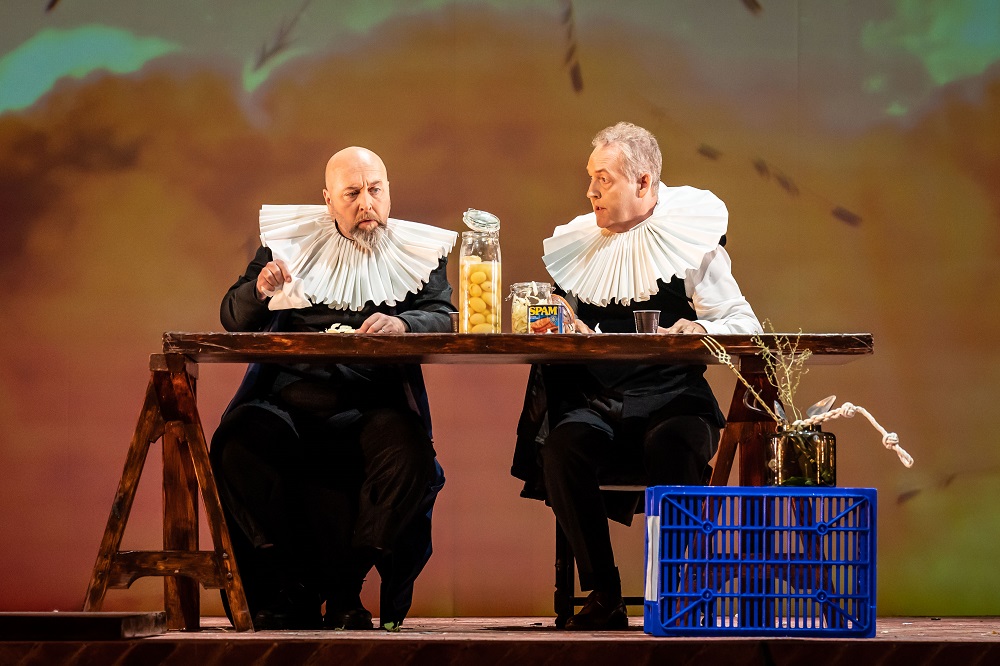 Pace in general is a problem: in short, there doesn't seem to be any, which is odd when you're heading towards extinction. Coult can try and inject rhythmic variety into the elegiac tone, and varies the colours; his instrumentation can be fascinating, especially at the spectral end of the scale, and is brilliantly realized by the London Sinfonietta under Andrew Gourlay. Perhaps there's material in this for a 15-minute orchestral work. Yet this isn't music theatre as we know it, only more or less volume in a sequence that generates no dramatic tension at all. I was briefly gripped when Violet, having done something (built a boat), delivers her final scene with maid Laura (Frances Gregory, as good as she can be), and Andrew MacKenzie Wicks' ultimate monologue on time, fighting against the text's banality, pulls you in before a sub-Lynchian video finale reinforces how this misconceived doominess was never going to end interestingly.
Jude Christian's production merely adds to the bafflement. Dennis is youthful enough to look like Pippi Longstocking or Anne of Green Gables rather than Baby Jane; you're surprised when she turns out be the wife, and not the child-bride, of the ghastly Felix (Richard Burkhard, recovering from illness but showing no signs of vocal weakness last night). Why do he and the Clockkeeper don Jacobean ruffs at supper (pictured above)? Why is there clear sky at the start when Violet is supposed to be locked up with all too little sight of it? The video decomposition that follows (good work by Adam Sinclair, but other visuals, in Rosie Elnie's set design, are diminished by it) is fascinating to watch, and the sound design for the repeating bells by Jasmin Kent Rodgman is always ear-catching, but it adds up to nothing. Is "waste of time" the message after all? That's certainly an hour and 40 minutes I'm not going to get back.
Coult can try and inject rhythmic impetus, and varies the colours, but this isn't music theatre as we know it
rating
Explore topics
Share this article