theartsdesk in Sydney: Beyond the Cringe |

reviews, news & interviews
theartsdesk in Sydney: Beyond the Cringe
theartsdesk in Sydney: Beyond the Cringe
High art and low comedy on a cultural trip Down Under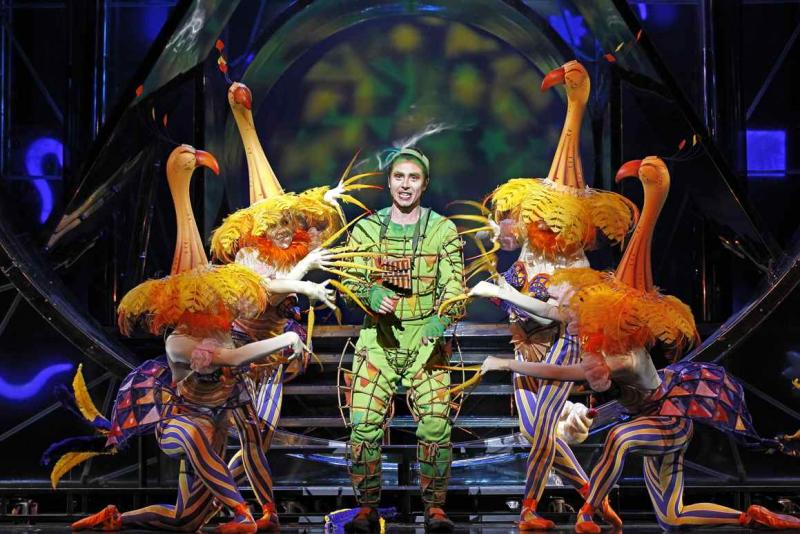 Papageno's magic bells summon dancing birds in Julie Taymor's `Magic Flute'
I hadn't heard the term "cultural cringe" until I went to live in Australia. Holiday encounters had been so full of sunshine, art, water and music that it hadn't occurred to me to doubt the cultural confidence and energy of the nation that gave us Patrick White and Peter Carey, Baz Luhrmann and Brett Whiteley, Joan Sutherland and Robert Hughes. But once I did, the phrase was everywhere.
Google it and you'll find hundreds of recent articles all devoted to the same basic premise: when it comes to culture, Europe is just better than Australia.
It was 1950 when AA Phillips first coined the term. Yearning for a nation that was proudly, "offensively" Australian, he instead found himself faced with a nation of apologists, deferring to Europe (and especially to Britain) in most things, and especially when it came to the arts. The purest art of all, that "of being unselfconsciously ourselves" still eluded Australians, he insisted. But almost 70 years later, surely all that has changed.
The reality has, certainly. The attitude however is taking rather longer to shift. When Opera Australia commissioned Brett Dean to write an opera – and not just any opera, but an unapologetically Australian opera based on Peter Carey's iconic novel Bliss – it was a moment of arrival. Critics across the world were quick to call it a triumph, and a swift transfer to the Edinburgh Festival in 2010 reversed the journey of centuries. Suddenly Europe was waiting in anticipation for Australia to share her creations, her culture. Once Australia recognised its own, the rest of the world, it seems, was keen to do the same.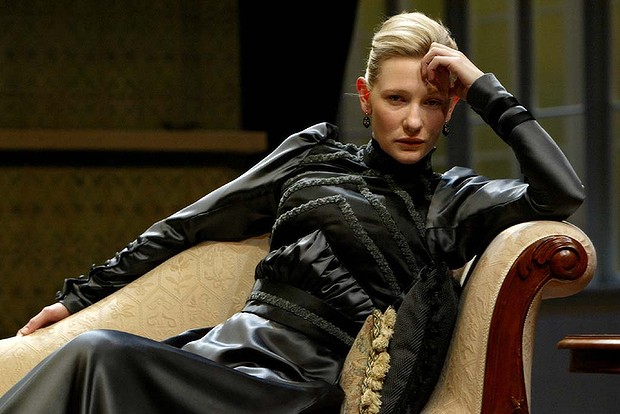 Last year Melbourne's Ring Cycle was among the biggest of some very big Wagner anniversary celebrations, and this year Adelaide's State Opera of South Australia will be achieving a world first when they stage a trilogy of Philip Glass operas in three complete cycles over three weeks. It's a feat they'd balk at in Berlin or New York – a project that leaves bold somewhere behind in the distance. The Sydney Theatre Company under Cate Blanchett and Andrew Upton has become a major player, giving Australian theatre-goers the opportunity no European crowd has yet had – seeing Blanchett herself as Ibsen's extraordinary Hedda Gabler (pictured above right) or as Blanche DuBois. (Blanchett thanked the company earlier this month in her Oscar acceptance speech.)
These are the highlights of a decade, admittedly. But what about your average week? Can Sydney deliver the cultural goods we'd expect of a major global city? During a recent return visit, I spent evenings in the company of Opera Australia, Bell Shakespeare and the Sydney Theatre Company finding out.
Although only founded in 1990, Bell Shakespeare are part of Sydney's fabric – a company that have made something contemporary and vernacular out of material divided by geography and history from the young audiences that company works so hard to reach. Their new Winter's Tale is a good example of their gentle but firm re-appropriation of the plays.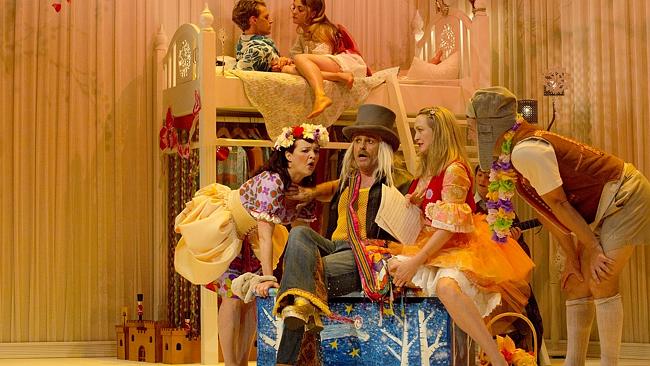 All Bell productions are delivered in Australian accents. It seems an obvious point to make, but imagine hearing those so-familiar soliloquies inflected so differently – language is textural as well as meaningful, and in changing its timbre and colours you can't help but change the meaning as well. Here it works beautifully. The same trick pulled off so neatly in the Old Vic's Bridge Project production – characterising the play's two warring kingdoms pf Bohemia and Sicily as English and American, respectively – works equally well here, with a twist. The courts of Leontes and Polixenes with their clipped and precise speech are set against the "ocker" drawlings of the country characters. We are less concerned with divided nations than with a nation divided – the issues of rank and birth that are so central to Shakespeare's problematic romance.
Such smaller details are framed in director John Bell's broader concept. The entire action of his Winter's Tale takes place in a child's nursery. Mamilius, the all-but silent son of Hermione and Leontes, is easily forgotten in the unfolding drama – dying offstage in a parenthesis, somewhere between Leontes' imprisonment of his wife and his banishment of the baby Perdita. This lost child becomes the touchstone for the unfolding action. Witnessing the conflict between his parents he retreats to his bed, spinning wild and colourful fantasies of consolation and reconciliation out of his trauma.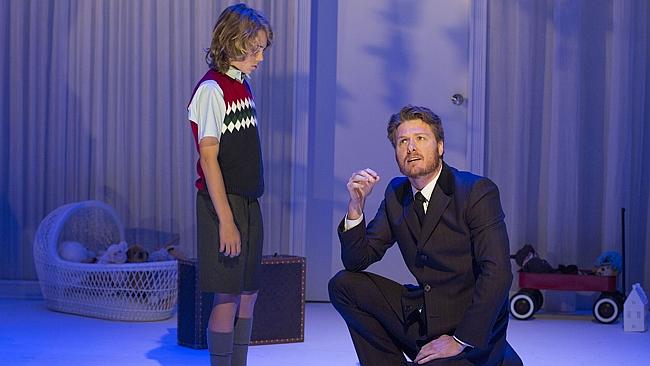 It's a clever device – one that makes sense of the play's uneven tone, its curiously doubled cast of characters, the shift from tragedy to happy-ending pastoral comedy, as we trade reality for a young child's wishful fiction. It also generates a moment of unwritten pathos as - reconciliation complete - the living characters smile and clutch at one another, leaving the ghost-author Mamilius to fade silently away.
Myles Pollard (pictured above with Rory Potter as Mamilius) leads the production as both Leontes and the Old Shepherd – a terrifying, petulant figure in his cardboard crown passing sentence, and gently (but not too effortfully) funny in his comic role. His Hermione (Helen Thompson) is warm but lacks the fire that lends this character some of Shakespeare's most heartfelt, persuasive speeches of self-defence. She is outshone by Michelle Doake's imperious Paulina – by turns tender and magnificent in this unusual role.
From the delicate tragicomedy of Shakespeare to all-out farce at the Sydney Theatre Company: their summer hit has been a riotous revival of Michael Frayn's classic Noises Off. This "farce from behind" has to sustain possibly the longest set-up to a joke in theatre, delivering an (almost) straight first act of second-rate farce in order to collapse into the comedic payoff of two more repetitions, seen from backstage, in which offstage lives bleed into onstage action with chaotic consequences.
It's an old show, but far from a safe one. At first glance its presence jarred in an otherwise typically earnest and intelligent season from the STC, but watching Jonathan Biggins' fast and physical production it becomes clearer just why it belongs. Done well, Frayn's comedy is as revealing as it is cruel – an anti-comedy that chills even as it shakes you with laughter.
Josh McConville's Garry (pictured above with Ash Ricardo as Brooke) has all the rage and frustration of a Monty Python-era John Cleese pent up in his walk. It's his pratfalls, his slapped doors and cactus-encounters that hit their target hardest, turning comedy cheek-suckingly sour. He's paired with the fine comedic timing of Ricardo's myopic ingénue Brooke and the magnificent Genevieve Lemon as faded-star Dotty Otley. (Lemon was seen not long ago in London in Billy Elliot.) Designer Mark Thompson's neatly revolving set frames the whole lot in a Seventies fantasy of flares and floral prints, kipper ties and astonishing facial hair, visually matching the loud excess of Frayn's script. This London and New York mainstay (it returns to Broadway next season) is a rare comedy that's as funny as it thinks it is, and this version pulls it off.
This is a production worth having children for, just so you can ensure that this is their first experience of opera
Sydney is perhaps the only city in the world whose most recognisable feature is its opera house. The ultimate destination for cultural tourism (though perhaps recently challenged by Handa Opera on the harbour), opera here is necessarily as much spectacle as it is art. That balance can be tricky to achieve, pleasing Sydney's opera die-hards as well as the tourists who just want a nice evening with pretty tunes. The programming tends to the conversative side, but this season Opera Australia have scored a win with both camps with Julie Taymor's fantastic and fantastical Magic Flute.
The production itself dates to 2005 at New York's Metropolitan Opera. The director later reworked it as a heavily abridged, English-language show, and it's this version that's currently playing in Sydney. Devised as a family-friendly performance, the staging is worth having children for, just so you can ensure that this is their first experience of opera. Beguiling enough for adults and yet appealing enough for their kids, the result is a clever distillation of one of Mozart's trickiest operas.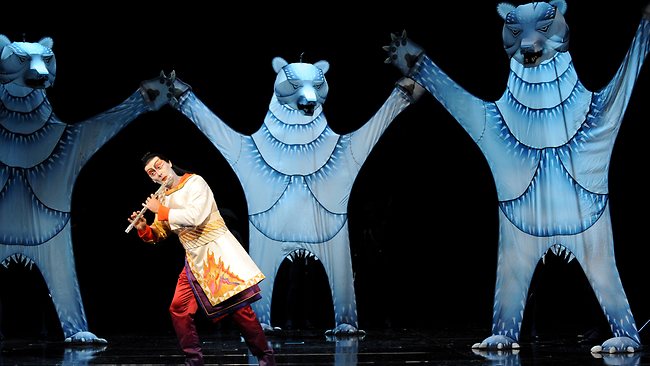 With no overture and just four chords, the action sets off at pace, with cuts so cleverly managed that you hardly notice or miss the omissions. The remainder balances dialogue and sung-action to pack over three hours of drama into less than two, ensuring that no one has a chance to get bored. Taymor's glorious puppets and costumes do the rest, summoning giant, dancing bears with Tamino's flute, transforming the Queen of the Night into an eerie chrysalis-bound creature and reimagining the three boys as wizened old elves. The Three Ladies are perhaps the most striking change however, presented as puppets with detachable heads, elongated fingers and a sort of Bunraku stiffness to their gestures that leaves us in no doubt of the virtue of the mistress.
Musically, Opera Australia's revival is more mixed. Andrew Jones quite rightly takes final bow as a Papageno who is absolutely the hero here. His clowning and spoken comedy frame some solid singing and his puppet-birds that fly out into the audience are a delight. John Longmuir's Tamino (pictured above) is also strong, with a lovely baritonal quality that brings colour and character to this rather cardboard role. It's a shame his acting struggles against the warm naturalism of Taryn Fiebig's Pamina. Emma Pearson's Queen of the Night (pictured below) takes a while to get going, but proved herself increasingly sure as the evening progressed.
Shakespeare, Mozart and Michael Frayn: a familiar, traditional lineup for the summer season – safe, you might say. But what was most interesting were the audiences. Midweek nights saw all the shows packed out, and anyone who tried to get tickets to Eugene Onegin (Kasper Holten's production, transferred to Opera Australia) later that week would have had to fight very hard.
Amid a climate of financial hardship for the arts and in the same week that America announced the loss of its second opera company this year, Opera Australia's magical Flute and Bell Shakespeare's child-fantasy Winter's Tale represent the rallying cries of companies that continue to do battle. In an age of cultural crisis, cultural cringe is as irrelevant a concept as it is outmoded. Australia's arts companies and audiences already understand this. Now it's time their talking heads got the message.