theartsdesk Q&A: Soprano Kristine Opolais |

reviews, news & interviews
theartsdesk Q&A: Soprano Kristine Opolais
theartsdesk Q&A: Soprano Kristine Opolais
The Royal Opera's Manon Lescaut talks about new roles, ones she won't sing any more, and looks versus voice
Kristine Opolais as Dvořák's Rusalka
The best that you can usually expect from an interview is that it takes off from stock beginnings in spontaneous and unexpected directions. This one was rather exciting from the start: the end of a day in the life of a new role, Puccini's good-time girl Manon Lescaut, for lyric-dramatic soprano Kristine Opolais.
To be working in the company of Antonio Pappano and Jonas Kaufmann as her tenor love – real-life husband is fellow Latvian and great conductor Andris Nelsons – was no more than she already deserved, but Manon had come alive for her at that day's Royal Opera rehearsal for the first time in a way that she hadn't quite anticipated.
Opolais is used to adventures in Puccini, for whose lirico-spinto roles she is now the soprano of choice, perhaps even more than the lighter-voiced Angela Gheorghiu (and by comparison she is absolutely no diva in the negative sense, pace a wicked comment in an Arts Desk Q&A by Manon Lescaut director Jonathan Kent). Earlier this season she broke records by singing Madama Butterfly at the Met one night, before being asked to step in as Mimì for an HD broadcast there the following afternoon. She carried it off triumphantly, but then the life of an international singer is full of last-minute, instinctual decisions.
And instinctive Opolais absolutely is, the warmest of human beings; I wish you could see and hear rather than assume from reading the intensity and obvious candour with which she spoke, very much an Eastern European trait. Beauty is an asset, but vitality makes it more so; and a great deal of common sense about how far she should go, what roles she might no longer sing and how she can be a good mother to her two-and-a-half-year old daughter were returning themes of our conversation.
We began in the Royal Opera press office once she'd been fixed up with a banana and a yoghurt – she hadn't eaten all day but didn't want a full meal "as I have so much to say about today and the blood will go from my brain to my stomach" – and we'd already started a conversation before I switched the recorder on. There was some discussion about waiting for Wagner and Strauss until Opolais (pictured right by Tatyana Vlasova) can prepare her knowledge of the German properly, whereas with Italian, "You understand it even if you don't speak the language". Though she admitted Manon Lescaut was slightly different.
KRISTINE OPOLAIS: With this I was preparing myself a lot more, because it was a lot of text I didn't know, it was very interesting studying the translation myself and asking a lot, it was quite a long preparation time, and of course with every debut role you need time. I am so happy I do my first Manon Lescaut here with Tony Pappano, I think this is a gift from God, and by the way I love it that he calls us singers "kids". And I'm also happy that my first Des Grieux is Jonas, I couldn't wish for better company with such a big role.
DAVID NICE: Have you been singing with the orchestra today?
Yes, yesterday we started together and today we did a lot, and I did twice both of my arias, but this role is huge with duets as well, the first act is nothing – she's really growing up, it's like I am always difficult with the voice in the first act because I don't have my emotions then. I need to work with my emotions, they always help with singing. I don't have just the technique. When I am very down or empty emotionally I can't get to the technical level. It's dangerous sometimes because I am very dependent on my partners and conductor who are making music alongside me – I always need people who help me, who hold me, who give me direction, then I feel fine; it doesn't mean looking all the time, but I need support. I am so happy to have Jonas because he's incredible with emotions, he's such an actor.
And very intelligent, too.
Very intelligent, very clever. For the first time in my life I have a tenor teacher. It's an incredible and amazing feeling.(Opolais and Kaufmann pictured below in rehearsal by Bill Cooper)
And Pappano is the most supportive conductor of Italian music, it's delicate when it needs to be and he makes sure the singers are never swamped.
There's a lot of detail and colour. I came just with my voice and the difference is huge. You know how after the rain you see a coloured, how do you say?
Rainbow.
So this is how I see now Manon. It was white and black for me before, now it's a rainbow. I saw piano and forte in the score, I heard amazing music, but I thought – hmm, why is everyone saying this will be a favourite role for you? My favourite role is Tosca, and until two days ago I still felt like that. Today I changed my mind completely.
So this is a watershed, then.
Everything is there. It's similar with Madama Butterfly (pictured below), but Butterfly is more tough. You have to almost scream from the beginning. You're coming with this ladies' chorus and you just – aaaa!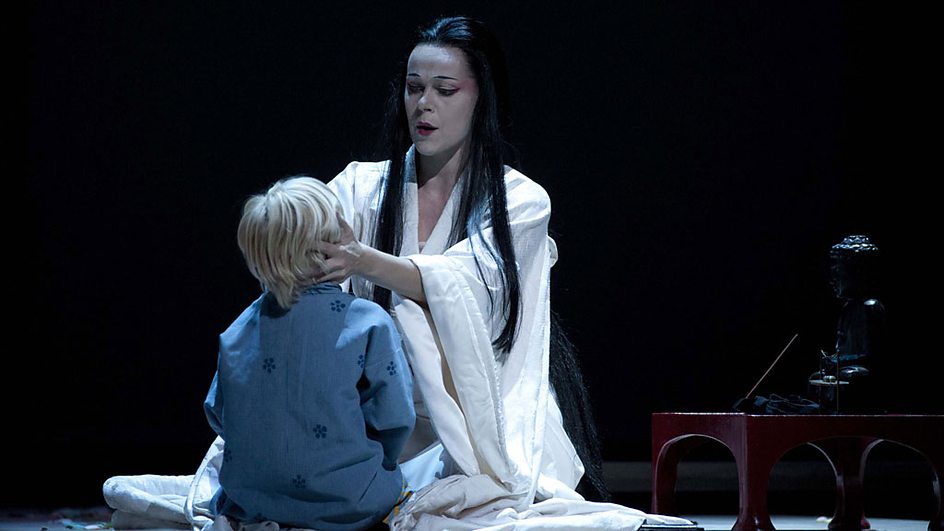 In a way the emotions are deeper there?
It's different. For me this is a story about a mother, so it's completely different colours, feeling – I'm a mother, when I had no kids I didn't understand exactly what it means to play and sing Butterfly. Now I feel already this drama from the very beginning, but this is a story not about love or a broken heart. This is the most terrible story in the opera world, along with Jenůfa. Manon Lescaut is different, but the music is so amazing, it makes you feel pity even for Manon.
I saw that in your schedule you have what I think as well as Butterfly and Jenůfa are the two most emotionally wrenching roles, Rusalka and Tatyana, everyone identifies with those characters but not everyone identifies with Manon in quite the same way. Because you see her at different times, don't you, it's a bit like Bohème, you jump between the acts, and you fill in the gaps in your head.
Absolutely. If you don't like Puccini's music, you feel no pity for Manon. Because why does this woman choose this terrible life. But this is her choice. This is what I'm fighting with – I have to act and imagine myself like this kind of person. I'm very emotional and for me love and passion are the number one. I would never go for money because it gives you nothing. It's not about whether she's bad or good, she's just dangerous by nature. God created her to be a dangerous woman, and she's not demonic – she really wants to enjoy life. But she's not like Magda in La rondine, who's more like Tosca and knows how to manipulate. We see Manon as very pure in the first act.
She's very young, isn't she?
18, I think. But then the second and especially the last acts are a huge sing – you need this lirico spinto force and passion in the voice because the orchestra is huge. We have to see that she's very open and very naïve to begin with. We don't know what's happened between the first act and the second, where we see a completely different, destroyed person. She turned left, let's say, she lost her way. She's easily influenced, and people like that are very emotional. This way I understand her. As a teenager you are easily in love with many persons – though it is certain for me that she's not in love with Geronte, it's a terrible story.
A young girl and an old man is always an upsetting situation.
This is why she wants to go back to the simple life with Des Grieux, and I want also to show that she doesn't trust her brother because he was pushing her to leave her lover. She was probably also afraid and disappointed.
Did you read the Abbé Prévost novel?
No, because I would like to read it in my own language, and there isn't a translation. I would love to go deeper, but I still have time and I think now I'm ready, because now I'm more and more curious.
I think you must know the character of the opera first before going back to the source.
When you have two projects a season and no kids, you can just enjoy your life and read and think more. Me, I have to know the music first. It brings me some ideas and imagination about the role. Then I go deeper and deeper and deeper. Very often even the premiere doesn't bring me such special things as the last show.
So you develop as you perform...
Every show I develop – this is what happened also just now with the Met, I had to suddenly step in for Bohème on HD. I'm in the history of the Met, for doing two roles in one and half days (pictured right with Met supremo Peter Gelb). I finished my Butterfly at 11 at night, and I started to sing again at one the next afternoon. It was a good experience, because in this stress, this nervosity, I found another Mimì. Because this was the first time I'd worked with anybody in the cast, and I didn't know the staging. So it was a real feeling for me when I come to the stage and I see my tenor and everything is for real, I was trembling, and in the third act when I'm looking for my Rodolfo, and I remember I fell on the floor, and it was such a dramatic situation. That's important, that you are not coming to a role thinking you know everything. We never know everything, it's impossible, especially with this profession you have to find something new.
That's the miracle of recreation, isn't it, you're that person and also yourself?
Absolutely, and the same with the Butterfly: before I sang this Butterfly I was pregnant, and I thought, now I have this right feeling, such a terrible story – but now that I have a baby I feel much more what Butterfly feels.
That's a terrible sacrifice she makes at the end, to kill herself in the hope of giving her child a better life.
(sighs) Ah, Cio-Cio San is the strongest person in any opera story, the most complete character. Mimi and Manon and Tosca are weak in comparison. Even though you have to be stong for the whole performance, their ends are weak.
The end of Rusalka is the most devastating for me because she's like a vampire, she can't even die.
Did you see the Munich Rusalka directed by [Martin] Kušej (production pictured left by Wilfried Hoesl)? That was when my career really started. It was a hard story, all this beautiful stuff we know Kušej changed. This is magic and unrealistic as a story, but still in the music it's such a beautiful and sweet warmth, very Wagnerian. I love the role of Rusalka much more than Jenůfa. After my performance as Jenůfa for [Dmitri] Tcherniakov in Zurich, I decided I didn't want to sing any more this role, I cancelled several contracts to do this role.
You surprise me – why?
Maybe it's my problem, but this profession is my life – I cannot be just professional, it's not my job. I feel such pain for Jenůfa that I am stopping to be professional. Each performance is my life. My type of singer, we are strong, but our singing life is not so long. If you come across people like me for whom everything goes to the heart, these people live shorter.
Can I tell you something, which is that we had a very beautiful singer called Susan Chilcott, who died of cancer aged 40, and she actually told a friend of mine that she was sure that singing Jenůfa and Katya Kabanova had shortened her life, taken too much out of her, so I'm very moved by what you say.
After my baby was born, I became more practical with my plan and my future, because that's my life and my daughter is also my life. I cannot suffer so much during the rehearsals and during the shows and come to my daughter with a positive feeling. It's absolutely in one space for me. It's not my job, it's my life. There are several roles I don't want to sing, and I am quite strong that I don't want to do them any more.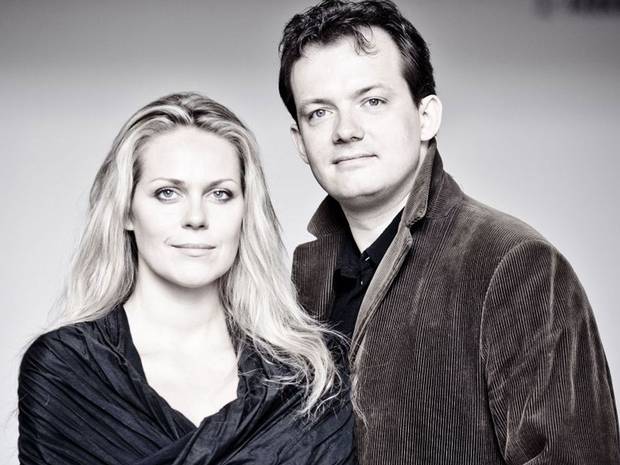 What are the others?
Salome – and only if my husband [Andris Nelsons, pictured with her right] wants to do it I will repeat the role of Lady Macbeth of Mtsensk. That's horrible. But the music is absolutely amazing. When my baby is older and a stable person I will return to it, but to Jenůfa, not. That's too tough for me.
You did find it a wonderful role when you were singing it?
Absolutely, I was trying to find another way. But then I said wait, this is me – maybe sometimes I'm too emotional, but this is my way. This is Kristine Opolais on stage, everything goes through my heart. Each performance is for me like the last performance. Because you never know – I never think what tomorrow will be, when I'm on stage I'm in a completely different world. But I'm not this kind of person who says in the break, "I'm in the role, don't disturb me" – I am a normal person and I say hello to everybody and I like to understand everything around me. But on stage, that's another life.
It must be a complicated balance between that and the technique you need to get through the role – I mean, you can't cry on stage, can you?
I do, sometimes, I know it's not good. It's difficult, but with Jenůfa which is past and Butterfly which I will do again here, I cannot control myself, I cannot hold back the tears. I remember in my first and last performances at the Met during the final address to the child, "Tu, tu, tu, piccolo iddio", it happened suddenly. So that means that my way is not technical – that's why I'm an opera singer, you have to be an actor – number one is singing, of course, because you have to be able to sing what the composer has written.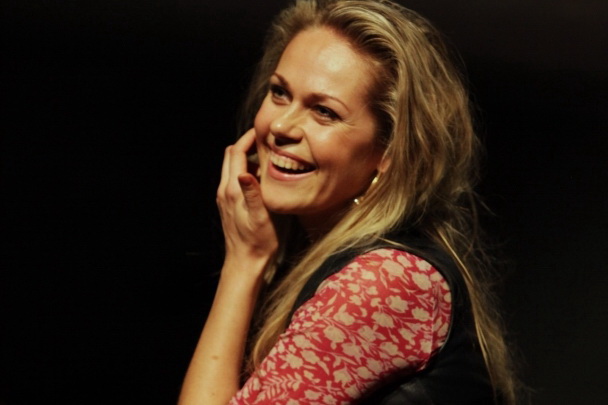 You did all that in your training, presumably.
Yes. But you cannot just come to sing in the opera house, because this is theatre. You need this whole package, definitely, I am tough with that, there's no middle way. If you have a beautiful voice and you can say a lot with your colours, you then just have to commit yourself to recordings, recitals, solo concerts.
I remember Felicity Lott saying that in the final scene of The Carmelites, as the nuns go to the guillotine, she just couldn't control herself.
Yes, if you have heart, and you are able to breathe, but sometimes you can't control these things.
Sometimes a break in the voice is dramatic and appropriate. There are some kind of singers, though, who know how to be objective and pace themselves.
Because they have a different kind of thinking. I love these singers who are really clever, who know every step they do, I really respect them, I don't have it myself.
Can you give any names?
No, better to say whom I really love. Callas and [Renata] Scotto, they are artists.
But Scotto was perhaps more the kind of other singer you mention.
Yes, you're right, she was more concentrated. But when I'm watching the DVDs or listening to the recordings, I cannot see and feel that. If she really was aware of her acting, she's amazing, because I cannot feel anything about her controlling herself. Maybe a little bit in the video.
I was so stunned by watching her Suor Angelica. And her recording of the aria, "Senza mamma", is just the greatest.
Oosh, that is one of the most difficult roles, if you have a spinto voice. If you have a lyrical voice everything is easier. You can easily sing Rusalka, Violetta, Tatyana –
But Tatyana (Opolais pictured in the role right with Artur Rucínski's Onegin) needs more strength towards the end.
We have to know who the composer wanted for these roles. I don't understand this way now that Traviata is for a lyrical, coloratura voice. The first act is just the beginning – then we have to see and hear Violetta, which is nothing about that [does approximation of pretty run], nothing. Yes, she needs the coloratura too. But this is why I'm not singing Violetta at the moment because of this wrong, spoilt imagination about the role, because everyone is waiting for this high soubrette voice, which is needed for one thing only, and one crazy fantastic singer did it, and it's wonderful when you have it but it's so cheap – we have to think about the complete role and story, Violetta is definitely a spinto voice. Maybe eventually I have to change the general opinion about this role which has held for the last ten or so years.
Did you always have a spinto character or did it develop from lyrical beginnings?
I actually started with the wrong repertoire, much more dramatic than I do now. Liu, Micaela, Mimì came after all my dramatic stuff – Aida, Tosca, Lady Macbeth of Mtsensk. Terrible! But I say thank God for the experience it gave me, because later when I changed my vocal teacher and my repertoire, because I could not be a 25-year-old dramatic soprano, I realized that what doesn't kill us makes us stronger. I became very strong because of my experience.
Because there are few sopranos who can sing these Puccini roles with the kind of spinto strength you have, you will presumably go on singing them as long as people ask. But might you move towards Strauss, lighter Wagner?
For me Strauss and Wagner is like left and right, that's why I'm not doing them now – now is a time for Italian music in my life, my career – oh, I hate thar word! – my life – Puccini, Tatyana and Rusalka.
You have to look like a young girl, too, for those two roles.
It's terrible, but I want to say one thing – you have to sing these roles when you are maybe not young, but have to look it. For example Renée Fleming, I don't feel she's getting old. But for me this is the last time of age that I can sing these roles, maybe for the next five years maximum. I'm very strong with that. I am sceptical. Because it's theatre. Or if we are talking about someone like Montserrat Caballé, it really doesn't matter if you sing like an angel – but this is also a gift from God, you have to do it and people want it.
Have you been aware of the scandal about the way critics described Tara Erraught's appearance at Glyndebourne?
I don't understand – I think this controversy was created artificially. Tara never had a problem with the audience. The critics also have their work to do, and you cannot be fantastic for everybody. I heard about it but I was starting here, so I didn't hear much about it.
I kept out of the radio discussions, but I felt that singers who then retorted that it was all about the voice were also wrong.
You're right. This is not about beauty, about looking, but also not only voice. This is like when I see an apple, when you cut it – it's gone, it's been absolutely together. If you create your character at a level that you are so – oh, it's difficult to say. I understand also this side of singers, probably it's too much about the beauty, But if you're beautiful and you cannot sing – well, everyone has difficult days, no-one's perfect, but of course you definitely need a voice to get through the music. But it's not only that.
It's also about transformation – an ordinary looking person can start singing and…
...you look and for you this person's so beautiful, so amazing. It's nothing about the looks, not at all. It has to be in your body, whatever you feel about the role, whatever size you are. Everyone is beautiful, but you have to show this kind of beauty, you have to be able to show your stronger sides. But if everyone's beautiful and can't sing, the problem we have now, it's not right, because someone has to sing this amazing and difficult music. It's very delicate! And even in Liederabends it's not just about the beautiful voice. You have to show yourself through the text, it's even harder, you are alone on stage, you don't have your colleagues or a character – you're so naked and alone. I feel not so good with that.
I wanted to ask you about two very different DVDs I saw you in, the wonderful Tcherniakov production of Prokofiev's The Gambler (Opolais pictured as Polina with Mischa Didyk as Aleksey, by Monika Rittershaus), which felt so real it was hard to believe these were opera singers –
- it was absolutely theatre, yes, amazing –
- and then if you don't mind me contrasting, Trelínski's production of Onegin in Valencia which to me seemed very stylized, and although the vocal performances were wonderful, I didn't buy it. Whereas Tcherniakov comes from an unusual perspective but he creates a world. I wonder what your feelings were about these productions.
You know, the difference is that Gambler we created in Berlin together, with Barenboim too, step by step, from first minute to last performance. Onegin in Valencia I learned the production, I can't believe it, in one and a half days. They called me just after I'd done a final performance in La Scala of Pagliacci, I came in the morning, all day technical rehearsal, because the production was nothing about the feeling but the geographic stuff: Kristine, the light is here for the start of your Letter Scene… Now I wouldn't be able to do it. I rehearsed myself all night in the hotel room. Then another rehearsal and onstage. It was technically very detailed.
So I cannot compare these two because I was not involved from the beginning in the Onegin. Can you imagine, I did what I had to do, but I don't remember I had any problems – I brought my emotions, I felt comfortable, so I had a great time. I am open and interested about any kind of production. But the most terrible thing for me is when you're bored, or just have to do something for the sake of it. I prefer to work with stage directors who have strong visions of every character and know what they're doing, and know the text and the music, because I need a driver. I can do a lot when I have a driver. My bad experiences have always been when I didn't get contact with a stage director. With a new role you're empty and you have to build it. I came to this empty, I came thinking, why's everyone so interested in the Manon Lescaut story? But now, with this team, everything has changed.
With Jenůfa which is past and Butterfly which I will do again here, I cannot always hold back the tears on stage
Share this article