Das Liebesverbot, Chelsea Opera Group, Cadogan Hall |

reviews, news & interviews
Das Liebesverbot, Chelsea Opera Group, Cadogan Hall
Das Liebesverbot, Chelsea Opera Group, Cadogan Hall
Demented early Wagner salvaged by near-perfect casting and devoted conducting
Helena Dix: mastery of an insane Wagner role
Castanets in Wagner? The imperfect Wagnerite will identify them in one place only: the Venusberg ballet music of the Paris Tannhäuser. The perfect variety will know that they're also to be found in the overture and carnival scene of Das Liebesverbot (The Ban on Love).
Would that the rest of Wagner's second opera were as wacky, but it's still something to find the 21-year-old composer grappling with the German equivalent of an
opéra comique
or a
dramma giocoso
. We only got that overture in Wagner anniversary year, conducted by Mark Wigglesworth at the Proms, since a complete staging in Sussex was cancelled. Now the ever-intrepid Chelsea Opera Group has stepped boldly into the breach for one concert performance with a fine cast and a master Wagnerian at the helm.
In style, the work is closer to an Italian rarity presented by COG last November, Foroni's Cristina, Regina di Svezia than to Wagner's first opera, Die Feen, which proved intermittently more startling in their 2013 concert performance. Though Foroni was more experienced in orchestral terms, there's the same reasonably effective use of set-pieces, from arias to big ensembles, but nothing inspired or very memorable to fill them. Introductions and transitions are the most interesting: the prelude to the convent scene has that same seraphic treatment of the "Dresden amen" later engaged for Tannhäuser's narrative of his pilgrimage to Rome, and there's the occasional piquant use of woodwind.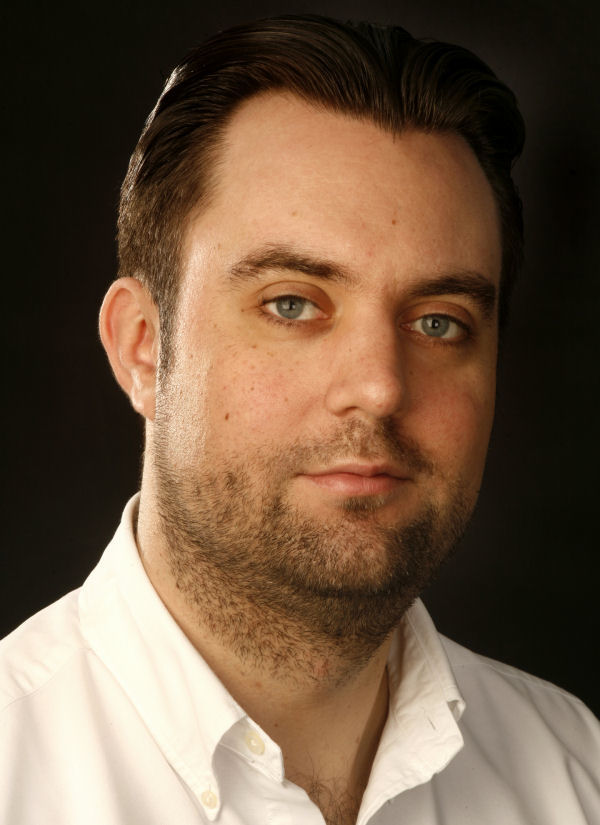 One leitmotif punctuates the score: the stern decree of the German viceroy that there should be no sex or revelling in Palermo. This is Wagner's version of Shakespeare's Measure for Measure, where "mortality and mercy in Vienna" are translated to fun-loving Sicily under joyless Teutonic rule (the original alternative title was The Novice of Palermo; I'd paraphrase a line from the chorus and make it Palermo Has a Right to Love). The core remains: novice Isabella pleads with the rigid deputy for the life of her brother Claudio, and when Friedrich, as Angelo becomes here, warms to her plaint in the wrong way, she resorts to the "substitute bed trick" of sending the woman he discarded, Marian(n)a, to the assignation in her place.
The scene of Isabella's urging is central to the Act One finale, as telescoped a version of Shakespeare as Verdi's first Iago-Otello confrontation but with only a generic soaring melody for Isabella as some kind of recompense. Here as elsewhere in COG's performance, we have a soprano of clarion charisma, Helena Dix, and the real bass article in David Soar (pictured above), on a roll since I first heard him as the Watchman in the Welsh National Opera Meistersinger, to render it reasonably convincing.
Dix made her name here and in Wexford as Foroni's queen; she's also being lined up for big Italianate things at the Met. In Wagner she seemed to me more impressive, personable and occasionally witty in this demented role which veers from Beethoven's Leonore – another strong woman out to save a condemned prisoner close to her heart – to bel canto heroine and even French comic minx (you have to laugh when Isabella gets all devious to end the first act; Dix had a ball winking and grinning). The gleaming if slightly metallic middle register gives great focus to intelligent recitative, and all the top notes work for her. I wanted to hear more of poised and lovely Wagnerian lyric soprano Kirstin Sharpin as Mariana (pictured above) – a fellow novitiate duetting with Isabella in Wagner's version, Sieglinde to Dix's Brünnhilde – but she does get an Elsa-like number in the final scene which is as close as we come in this opera, along with the duet, to the melting mood.
Quality is also there in the male line-up. Soar dominates with more than a touch of villainous sex-appeal but Peter Hoare is in top gear as somewhat marginalized Claudio, the second tenor Paul Curievici a bit too much so, forcing what we know is a fine sound a little too much but carrying off the carnival ballad with great aplomb. Another tenor, Julian Hubbard, had little chance to shine as servant Pontio Pilato, but made his mark all the same. Nicholas Folwell as the semi-comic captain Brighella is a seasoned Wagnerian, and the language shows it, though occasionally he slipped out of sync with an even more experienced interpreter of the composer, conductor Anthony Negus, who certainly got the COG strings, waxing impressive on each new performance, to phrase idiomatically in the few German-Italian soarings (the best is in the overture).
This was a rewarding opera for the chorus, too, who threw themselves with rough spirit into the chatterings of the carnival revelry. Thanks to Negus's extensive cuts, the whole thing had an impressive shape and didn't outstay its welcome. I wouldn't want to hear it again, but this was certainly more than ticking the box of the one Wagner opera that hasn't been done here since 1965.
Chelsea Opera Group's next Cadogan concert performance is of Verdi's Il trovatore, with Marianne Cornetti as Azucena, on 28 February
Wagner's Isabella is an insane role which veers from Beethoven's Leonore to bel canto heroine and even French comic minx
rating
Explore topics
Share this article