Classical music/Opera direct to home 17 - festive inventions |

reviews, news & interviews
Classical music/Opera direct to home 17 - festive inventions
Classical music/Opera direct to home 17 - festive inventions
Celebrating a maverick conductor, two great artists in recital and home-grown ingenuity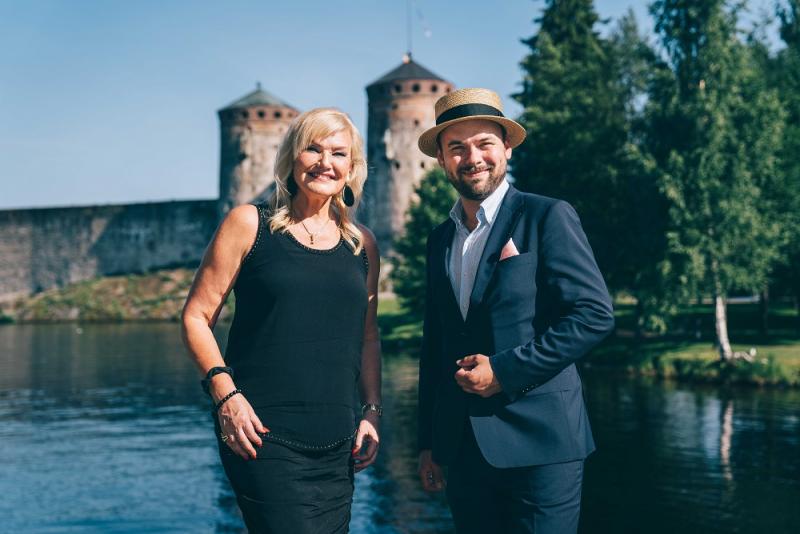 Soprano Karita Mattila and Festival Director Ville Matvejeff at Savonlinna
As the Wigmore Hall goes dark again for the summer after a stupendous series of June weekday recitals - you can still catch them all on film at the Wigmore's website, or on BBC Radio 3, and Boyd Tonkin's review of two concerts will appear here on Sunday - the shadows grow on what our goverment's going to d
o about the arts. In a nutshell,
Germany
has bailed out the scene to the tune of one billion euros, and the British arts have so far has received - £0. The "five-step roadmap" just put out by Oliver Dowden is lazy, back-of-envelope stuff and offers nothing in practical terms. Orchestras, soloists and opera houses are doing what they can, but it can't be without income for much longer; and many players are furloughed, so they're not allowed to perform. Wigmore Hall director John Gilhooly's statement is timely (though the piano "Ave Maria" underneath is a distraction - could you remove it, please, Wigmore Hall?).
Meanwhile, the continent flourishes in inventiveness, especially where infection rates have plummeted (and even where they haven't - Sweden persists), America not so much - but we have an exception. This week's choices include two great soloists, an anniversary tribute to an endlessly inventive conductor-pianist, Aldeburgh glories revived and an outstanding project from one of our major music colleges.


San Francisco fetes Michael Tilson Thomas

The wide-ranging talents of MTT, pianist, conductor and animateur extraordinaire, have changed the musical landscape of San Francisco over the past 25 years (he left his original mark on the London Symphony Orchestra, too). On Sunday, the San Francisco Symphony Orchestra holds an online gala to celebrate his achievement, hosted by top singers Audra McDonald and Susan Graham with performances and tributes by musicians of the San Francisco Symphony and Chorus, and many surprises promised among the special guest appearances. You'll need to register to receive a link to the event 24 hours beforehand, so head to the SFSO's website.


Mattila and Kullervo from Savonlinna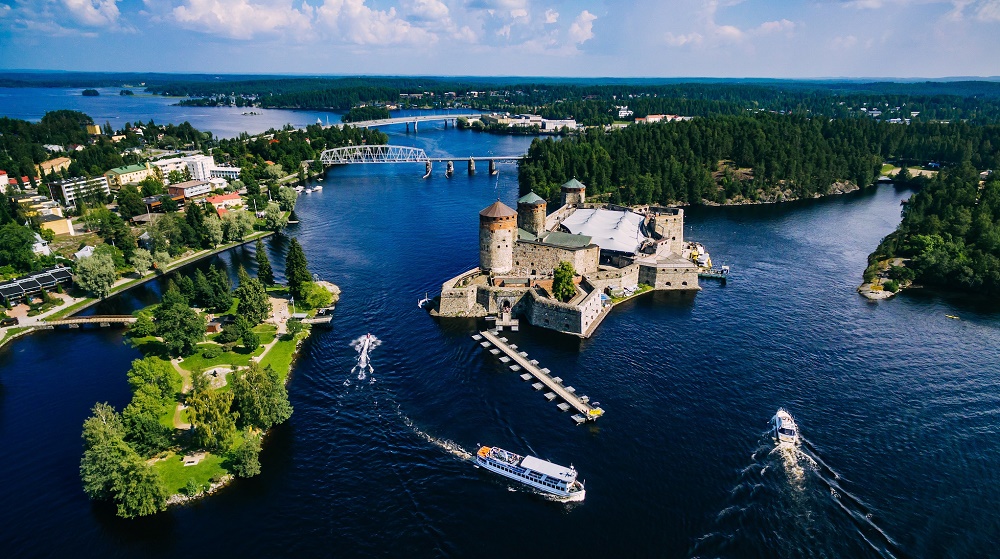 Finland's greatest national treasure among singers, Karita Mattila, will no doubt fill the castle courtyard of magical Olavinlinna Castle, usually home to world-class opera productions every summer. It looks, thanks to Finland's reponsible actions over C-19, as if she could have been joined by a small orchestra, but it makes sense to have her regular duo partner Ville Matvejeff as pianist, since he's also the Artistic Director of the Savonlinna Opera Festival. Their programme features opera arias including Rusalla's Song to the Moon, songs by Sibelius and Merikanto, and hits from screen and stage. Rarer is the chance to catch a 2016 production of superb Finnish opera composer Aulis Sallinen's Kullervo, based on the tale of the luckless hero in the Finnish national epic the Kalevala. Details here include links to the broadcasts, starting on 1 July (recital) and 5 July (Kullervo) on Yle Areena.


Argerich blossoms again in Chopin


Hamburg's Laeiszhalle, home to the Hamburger Symfoniker, has evolved a series of concerts under the aegis of "Everywhere the Beloved Earth", a line from Mahler's Das Lied von der Erde - which in the Schoenberg/Rihn chamber arrangement recently heard in the Royal Opera's second concert is being performed a movement at a time in chamber concerts, and then complete. Key to the project is the great Martha Argerich, whose performance here of Chopin's Third Piano Sonata is (predictably) transcendental.



Peter Grimes back on Aldeburgh beach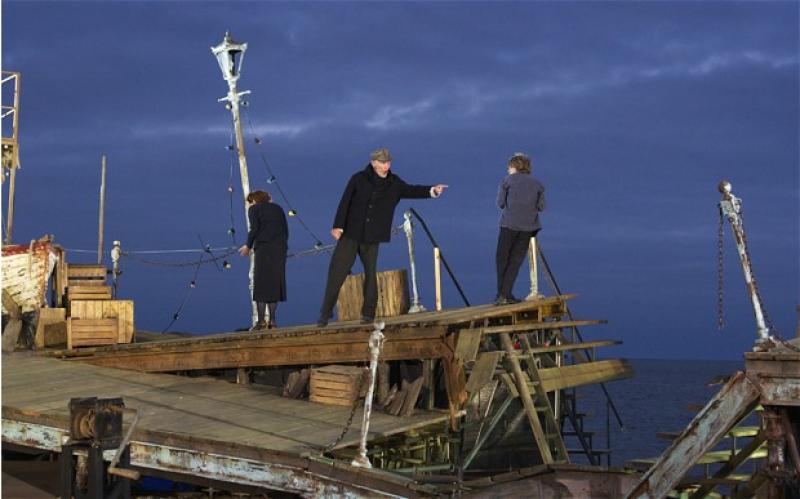 The cornerstone event of the Britten centenary back in - can it really be? - 2013 was Tim Albery's globally successful staging of Britten's great masterpiece with singer on the beach and the orchestra pre-recorded in Snape Maltings just a little inland. It's being shown again by BBC Four (available for the next 15 days) alongside other opera productions including Rossini's The Barber of Seville from Glyndebourne and Birmingham Opera Group's Verdi Otello directed by Graham Vick and starring Ronald Samm. The Aldeburgh Festival, which would have been running until 28 June, has many past events featured on BBC Radio 3 and will shortly be releasing its Illuminations spectacle to music by Britten, Debussy and John Adams


Guildhall School's Virtual Opera Double Bill

With its typical flair for reviving inexplicably neglected repertoire, the Guildhall School of Music and Drama presents Respighi's La bella dormente nel bosco (The Sleeping Beauty) alongside a one-act classic, Purcell's Dido and Aeneas. Dominic Wheeler, Head of Opera Studies and a first-rate conductor, introduces the operas, and the four films which follow include 3D representations. Catch it while you can - the screenings last until 1 July.