Marie Darrieussecq: Sleepless review - in search of lost sleep |

reviews, news & interviews
Marie Darrieussecq: Sleepless review - in search of lost sleep
Marie Darrieussecq: Sleepless review - in search of lost sleep
Penny Hueston's translation is a tour de force of restless thought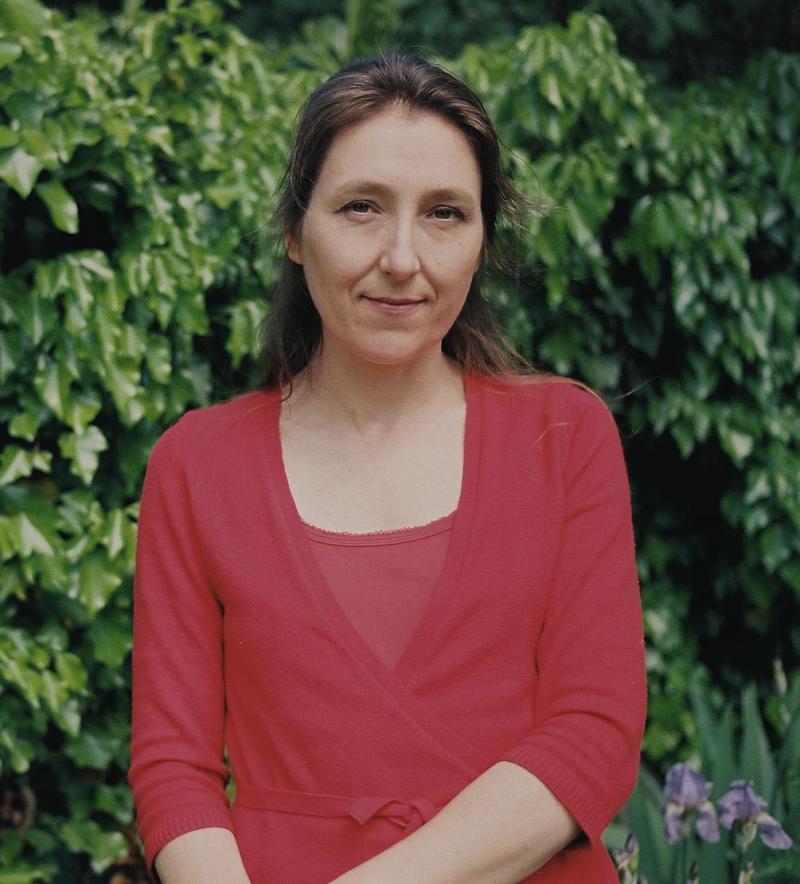 Darrieussecq: 'The mornings after the nights when one has not slept are dead mornings'
"I lost sleep." So begins Marie Darrieussecq's elegantly fitful book, Sleepless, now perceptively translated into English by Penny Hueston. The sentence, suspended against the page's whiteness, a clause unto itself, is simple, short, and grammatically reasonable.
What follows is not simple, nor is it short (257 pages), and nor is it always reasonable, but it constitutes a profound attempt at a recuperation, and possibly redemption, of that initial loss. Darrieussecq is a prolific and much-lauded novelist, psychoanalyst, and translator; she has also, for a significant portion of her life, been hopelessly unable to sleep. Sleepless tells the story of this near-unrelenting affliction, a recount couched in prose that is, by turns, distractedly diaristic, a socio-political tract, grimly funny, and heartbreaking – all inflected by the dreamy logic of chronic wakefulness. It is the kind of book likely to keep a reader just as wide-eyed.
It's also a commonplace book: a collagic tissue of poetry, biblical passages, pictures, and other far-reaching allusions to Kafka, Proust, Turner, Aeschylus, Jarvis Cocker, Darrieussecq herself, and Dante (among many others). There is, in this, a sort of gently overwhelming milieu, stylistically performing insomnia's own homogenising powers (and attendant desperation for answers), as references, metaphors, and similes come in disorientating swathes: "Literature", she writes, "is all about lost paradises and insomnia." The "all" may seem too much – more an hypnagogic hallucination than a fact; but for the bad sleeper, insomnia's truth is all-consuming. Indeed, this implacable allusive practice is one of Sleepless's crowning triumphs: voices from disparate genres and discourses issue in nocturnal chorus, or else figure and ground flatten out as we walk in Darrieussecq's incurably restless landscape, in what she calls "Insomnia without end". There are, in total, 274 footnotes and 256 image credits. And reading it one feels that it might have gone on indefinitely: always another wakeful night, always another comparison to be made.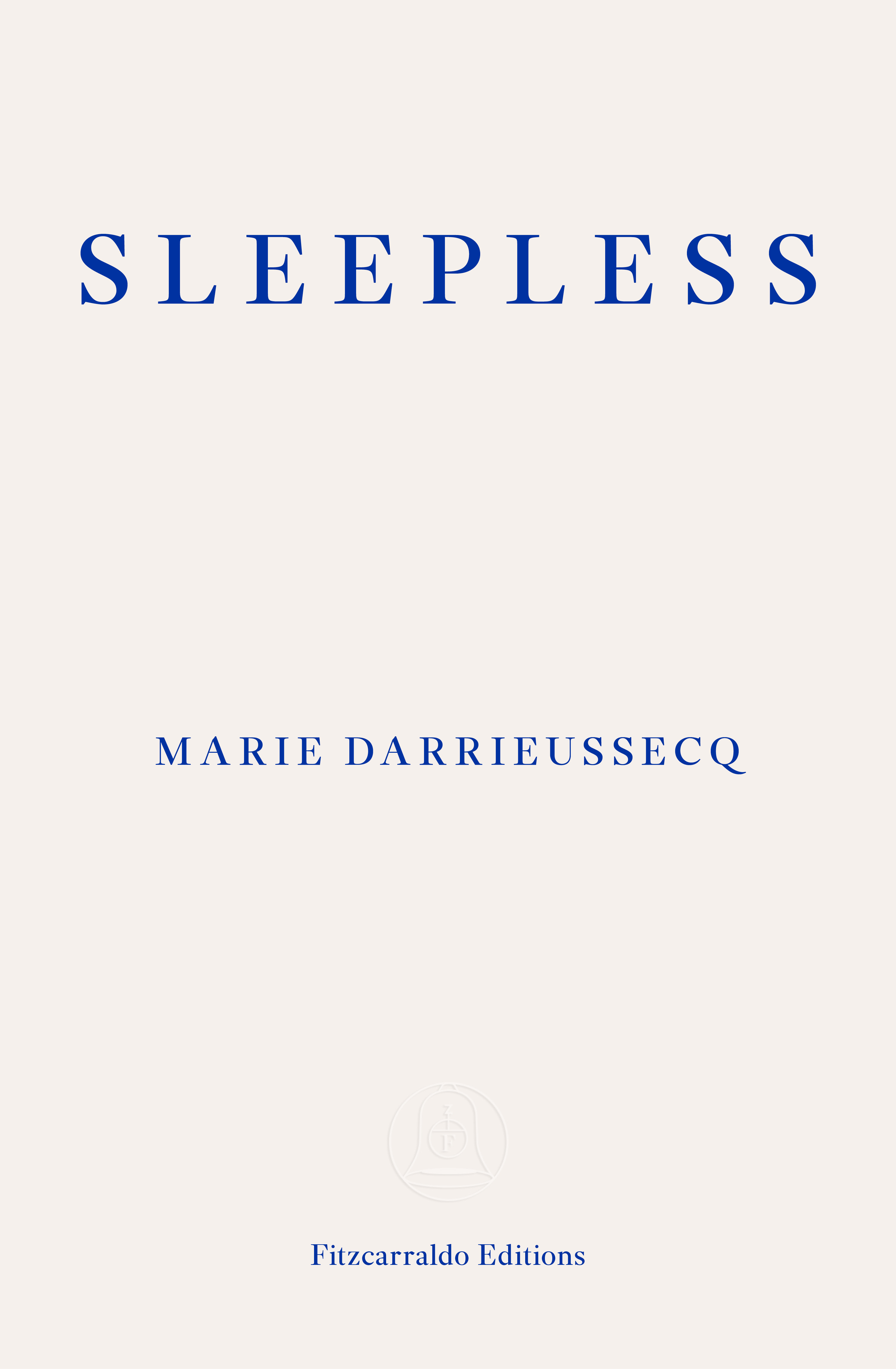 Beyond her fevered literary resourcefulness, Darrieussecq will, with subtle fluidity, make broader political appeals. We learn, for instance, about the phenomenon of Trump-induced insomnia and PBI (Post-Brexit Insomnia); elsewhere, her exhausted reveries bloom Rorschach-like into surprising argumentative shape, taking in homelessness, motherhood, the migrant crisis, genocide, and the commodification and automation of human life: i.e. machines don't sleep and nor should we. That is, rest becomes – under the vigilant eyes of a neoliberalism – unproductive, "a structural attention deficit, a systemic anomaly in humans" that must be reduced and, with luck, eradicated. And elsewhere she writes, with unnerving grace, of the internet's affect on our sleep-patterns: that it was once possible "to be an isolated speck on a little-known planet. And it was possible to remain private, opaque. These days we are summoned by planetary time; it travels through us." Cyberspace remains eternally open and near at hand, nowhere visible but everywhere accessible.
Darrieussecq's style itself is characterised by a certain kind of anxious self-obsession, wherein the writer becomes the ever-present voyeur to her own wandering form: "a severed head looks at me on the pillow, and that head is me." This is not a criticism, it is an inevitability: insomnia will force all grammar back onto the sleepless subject, the conscious centre around which the sleeping world revolves. (Essentially, it repeatedly asks "why me?".) This is one of the reasons memoir is the perfect form for Darrieussecq's exposition, rather than fictionalising the experience as she otherwise may have. The memoir is, by its nature, self-obsessed, and she balances this with writerly self-awareness:
It was no longer life that was stopping me from sleeping but the twists and turns of its telling. I would formulate sentences, their sequencing, their rhythm. I was writing without writing. My imaginary interlocutors changed, I exhausted them one after the other: my therapist, my best friend, a relative, even a passing acquaintance, because all my distressed brain was looking for was a way to endlessly adapt the most accurate story for the best listener.
This kind of tortuous – and torturous – mental mise-en-abyme is utterly exhausting, but the mind itself is tireless: the "stubborn little consciousness" persists against sleep, like the irksome pea beneath the princess's twelfth mattress, or that undimmable fleck of spark in a Whistler Nocturne.
Hueston – a long-time collaborator – has produced an English translation that retains all of Darrieussecq's scatter-brained eloquence: "Dream water washes over the scalding sensation around my eyes. As if I had peeled away my ever-vigilant reflection. It retreats back where the ghosts are sleeping." Hueston has also managed to translate the book's brief – but refreshing – moments of humour (a notoriously difficult feat), retelling, for instance, an anecdote in which Darrieussecq spent some time in a monastery devoid of alcohol, sleeping pills, nice food, and any kind of digital fix. Only in this furthest extremity of living could she get a wink: "It took me all day to be able to sleep at night." Hueston has carried over Darrieussecq's prescient wit, and rendered it in English with the lightest ironic lilt.
In the end, Sleepless never really ends. There are too many threads to tie up, too many dark corridors to haunt, too many nights left on earth through which to wander. Yes, there is some sense in which writing has been a help: "My insomnia will dissolve in this book" – but it is notably a dissolution, not a solution. A cure would mean a reason. There is no cause, or perhaps there are too many to ever satisfactorily enumerate. We see this when Dante's Inferno is described as "nothing more than a long negotiation between sudden sleeps and unforgiving insomnia", and to which a footnote is added: "Fortunately, The Divine Comedy cannot be reduced to a diagnosis." No more can Sleepless: insomnia is hell, but with Darrieussecq as our Virgilian guide, we'll return to the earth endowed with brighter eyes.
Sleepless by Marie Darrieussecq, translated by Penny Hueston (Fitzcarraldo Editions, £12.99)
It is the kind of book likely to keep a reader wide-eyed
rating
Explore topics
Share this article