Edinburgh Fringe 2023 reviews: Amos Gill/ Lorna Rose Treen/ Crizards |

reviews, news & interviews
Edinburgh Fringe 2023 reviews: Amos Gill/ Lorna Rose Treen/ Crizards
Edinburgh Fringe 2023 reviews: Amos Gill/ Lorna Rose Treen/ Crizards
An anti-whinge Australian, delightfully silly sketches and a war spoof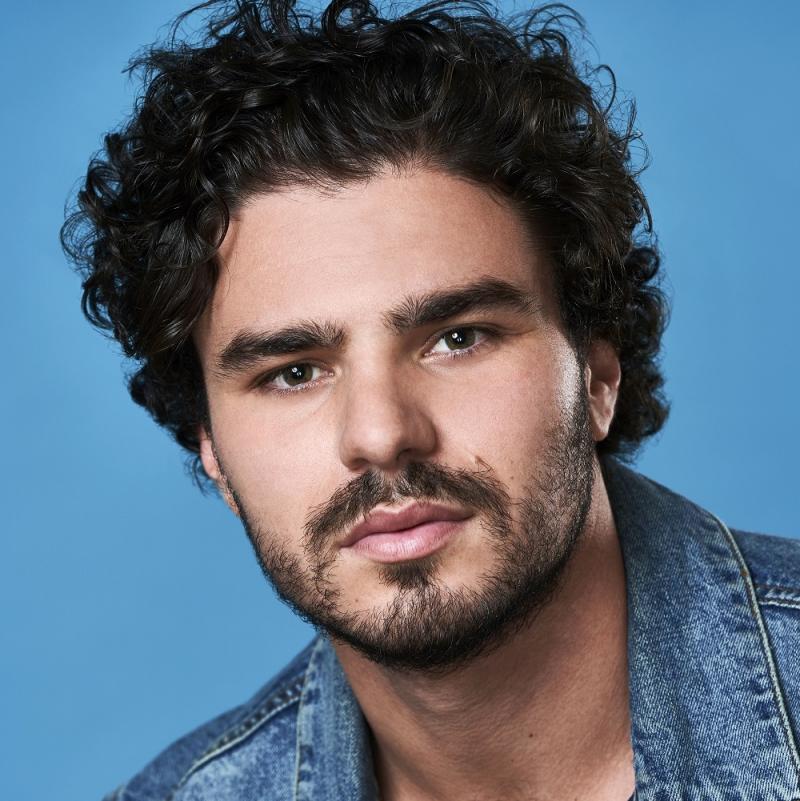 Australian comic Amos Gill offers robust opinions on several sensitive subjects
Amos Gill Gilded Balloon ★★★★
Amos Gill used to be a human rights lawyer and describes himself as a lefty progressive. But some of his views – or at least those delivered here to great comedic effect – might suggest otherwise. In his hour of take-no-prisoners comedy in In Pursuit of Happy (ish), the Australian holds forth on mental health, euthanasia, marriage and sex – and bits of it are not for the faint-hearted.
Gill is an energetic presence on stage and also an equal-opportunities offender, and starts by winding up the locals in the crowd to talk about what he sees as Scotland's milksop independence movement, pointing to the Irish next door for inspiration as to how they should do it (he's of Irish-Croatian parentage).
The show is about the pursuit of happiness, but Gill makes the point that a complete, lasting state of happiness is unattainable, so we should work towards an accommodation with life and then, when we're done, jump off this mortal coil. (Or perhaps be pushed. Like I said, not for the easily offended.) His grandparents' lengthy marriage, his grandmother's dementia, and his Croatian grandfather's outlook on life feature heavily in the show, as does his mother's third marriage.
He talks about how men's mental health is the issue of the day and offers some robust advice, as he also does on how adoption and homelessness services might rebrand themselves to attract "rich white women's money".
Along the way he talks about his American bro dude friends, the nullifying effect of pornography and the lies men tell about their sexual prowess. It sometimes ventures towards the puerile, but Gill is a very warm presence on stage – and has some great lines.
Lorna Rose Treen Pleasance Courtyard ★★★★
There has been a lot of buzz around character comic Lorna Rose Treen, already an award-winner and TikTok star and now performing her debut Fringe hour, Skin Pigeon – and it is thoroughly merited.
Emerging from a tent-like structure, she appears first as a nine-year-old Brownie, telling us about her badges – including a Seconder, because "I can't be in charge because of the things I do." There's a whole story just in that sentence, a terrifically economic piece of exposition.
This character pops up throughout the show, as does her weird, stalkery woman turning up announced at people's doors. There's also a chain-smoking vamp, a dolphin admiring itself in the mirror, a ghost on a dating app, an antipodean PE teacher and – marvellously – Sally Rooney, author of "Am I Sad, Or Am I Just Irish?" talking about her latest work for children.
Some characters stick around for a few minutes, others to deliver just a one-line gag and, as often with sketch or character comedy, not every segment hits the target. But Treen's array is more hit than miss, and this is a thoroughly enjoyable hour.
Crizards Pleasance Dome ★★★
Crizards – Will Rowland and Eddie Hare – remind us that they are "The UK's lowest-energy act" as they set forth on This Means War, a delightfully daft hour based, they say, on the stories Hare's grandfather told about his war experiences. It's directed by 2019 Edinburgh Comedy Awards winner Jordan Brookes.
Hare, straight-faced throughout, is Private Grandad, a man "just doing my duty", while Rowland takes on a number of roles of the people he meets when Grandad is sent to deliver an important message to the front line, which he must memorise and not write down.
Grandad faces some bizarre challenges as he makes his way to Major Nice Guy, including getting past a small Belgian boy on a bicycle and the fellow soldier from his home town who keeps popping up and seeking to delay him.
It works on its own merit as entertainment but the subtexts – about the futility of war, making your own luck in life and who the real heroes in uniform are - are there to be taken.
There is much quick-change work from Rowland (literally wearing a number of hats), good props gags and lots of songs, including an anti-war dance-beat number that is wonderfully anachronistic.
Gill is an equal-opportunities offender
Explore topics
Share this article