Albums of the Year 2021: Toya Delazy - Afrorave Vol 1 |

reviews, news & interviews
Albums of the Year 2021: Toya Delazy - Afrorave Vol 1
Albums of the Year 2021: Toya Delazy - Afrorave Vol 1
The globalisation of dance music personified in a Zulu musical astronaut
Saturday, 18 December 2021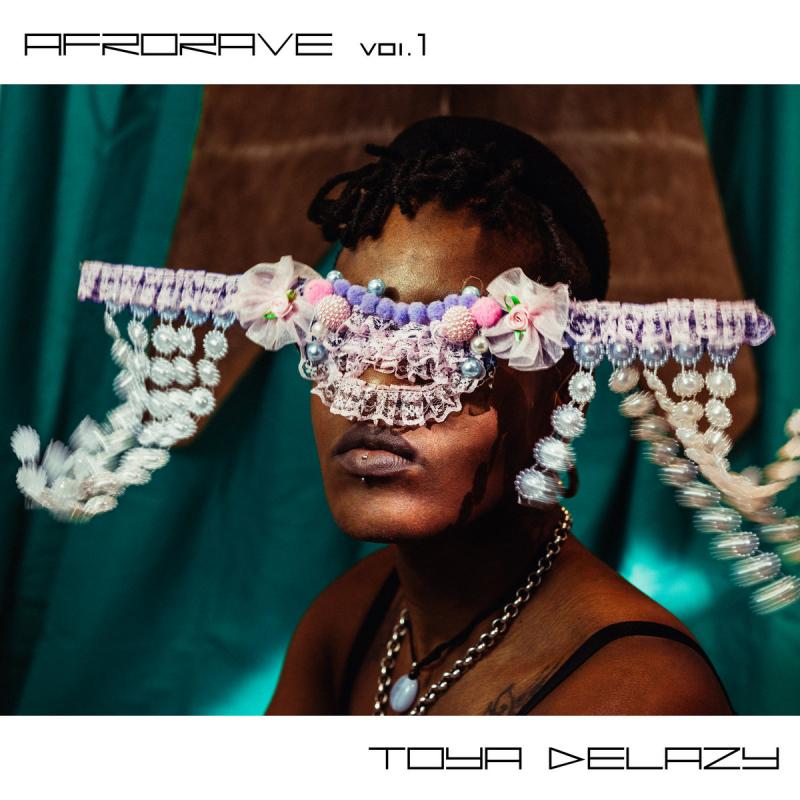 'The energy is absolutely off the hook, with tempos going from low-and-slow hip hop level to approaching 200bpm'
2021 might not seem the most likely of years for the globalisation of dance music to intensify, what with the lack of travel and the lack of... well... dancing. But, in fact, thanks partly to the enforced time spent online which led to a lot of discovery for a lot of people, and partly to a simple yearning to get back out there dancing, the connections made have been wild. And no record exemplifies this quite like Toya Delazy's Afrorave.
The adopted Londoner comes from Zulu royalty, and is very keen to represent her heritage in her music: this entire album is rapped/sung in Zulu, its uniquely percussive and tonal syllables echoed in the synths and beats. But she also, without question, believes in the power of international electronic club music, and the "rave" part of the equation here is as important as the "Afro" part.
The energy is absolutely off the hook, with tempos going from low-and-slow hip hop level to approaching 200bpm. It is 100% aimed at the dancer, at the body. But the complexity, the layers upon layers of cultural references, the lyricism – the craft of which is obvious, even with the language gap – show that this is the highest of art.
And it's not operating in a vacuum. Delazy, for example, also appears on Senseii II by Ghanaian Brit Karen KG Nyame who joins her own dots through the Afro-diasporic sounds of R&B, dancehall, garage and so on. The sense of dance music as something escaping the tired, old, male gatekeepers, and the cultural hegemony of Europe and the US is, right now, as thrilling as the experience of dancing to sci-fi sounds in the first place. Whatever else may be going on in the world, at least we have this.
Two more essential albums from 2022:
Swindle – The New World
Howie Lee – Birdy Island
Musical experiences of the year:
We Out Here Festival 2021: there are many personal reasons why this was intense even aside from being my first post-lockdown festival, but even allowing for all that a ticket into Gilles Peterson's exciting, inclusive, joyous world is something else.
My rubbish tip find: the insane cache of folk, jazz and blues vinyl I found, thanks to a tweet, on a tip in Southampton will be nourishing me for years to come.
Track of the year:
Dot Allison – Can You Hear Nature Sing?
Below: "Funani" by Toya Delazy

The complexity, the layers upon layers of cultural references, the lyricism show that this is the highest of art
rating
Explore topics
Share this article