Ahir Shah, Soho Theatre review - lockdown laid bare |

reviews, news & interviews
Ahir Shah, Soho Theatre review - lockdown laid bare
Ahir Shah, Soho Theatre review - lockdown laid bare
Disappointing show feels like a work in progress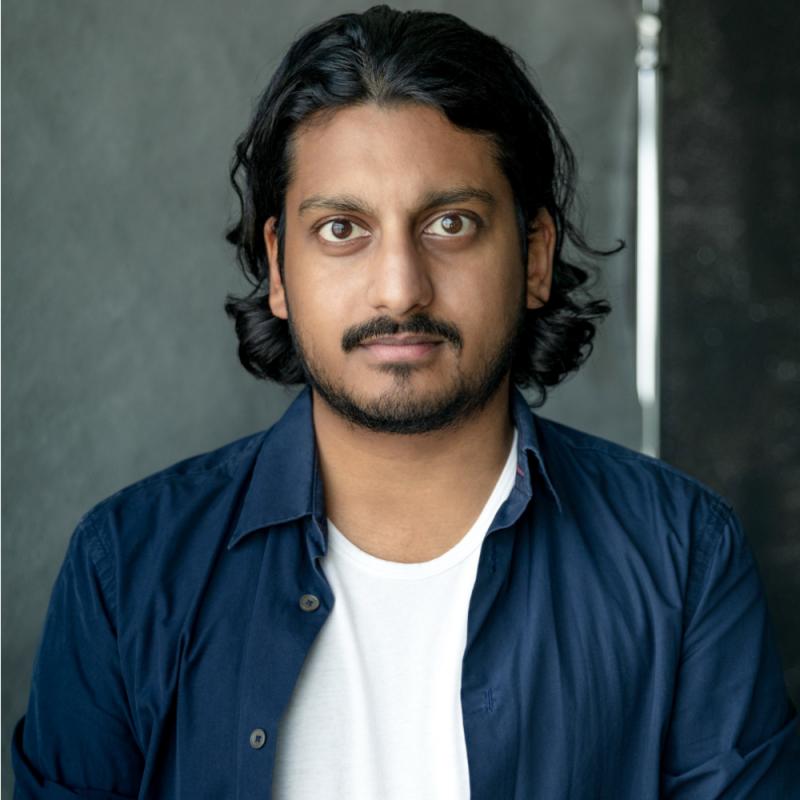 Ahir Shah talks about his lockdown experiences
During lockdown most of us were caught in a Groundhog Day existence of sleep, eat, exercise with Joe Wicks, take part in a Zoom quiz, bake banana bread, repeat – or variations on that theme. So a comic doing a show talking about his lockdown experience is taking a risk that it might not be the most scintillating hour – and so it proves with Ahir Shah's Dress.
Shah says he chose the title because he saw the pandemic as a dress rehearsal for the apocalypse, or more prosaically, married life, and the show is bookended with him telling us about the end of one relationship at the beginning of lockdown, and the start of another as we (fingers crossed) move back to normality.
He experienced living on his own for the first time, and encountered loneliness and the pain of separation from his loved ones – cue a "low-grade mental breakdown and eating disorder" and a bout of scurvy from his bad eating habits – and, bored and incomeless, tried his hand at acting. Shah also examines how the Covid virus was unleashed from a Wuhan laboratory and the utter incompetence of Boris Johnson in dealing with the pandemic.
While there are some decent lines, the effect is uneven, a mix of so-so observational comedy and more astute political gags, and the show doesn't quite gel despite the callbacks and running gags.
The end section needs the audience to know the Hindu scripture Bhagavad Gita to fully work, and the night I saw Dress, only two people in the audience had read it, while another strong story about a touching reunion with his dad is weakened by a weak punchline. The emotional heft Shah is aiming for with both tales – both of them richly promising – is largely lost.
In previous shows, Shah has been an energetic and often passionate presence on stage; here he is more reflective (no bad thing in itself, of course), with the energy replaced at times with a shouty delivery and laughing at his own jokes. The coherence his shows normally have is noticeably absent.
Dress may be about a dress rehearsal for life, but mostly it feels like a dress rehearsal for a much better show.
The effect is uneven, a mix of so-so observational comedy and more astute political gags
rating
Explore topics
Share this article