Album: Limiñanas / Garnier - De Película |

reviews, news & interviews
Album: Limiñanas / Garnier - De Película
Album: Limiñanas / Garnier - De Película
French psych-rock royalty and an iconic techno DJ team up for something special
Saturday, 11 September 2021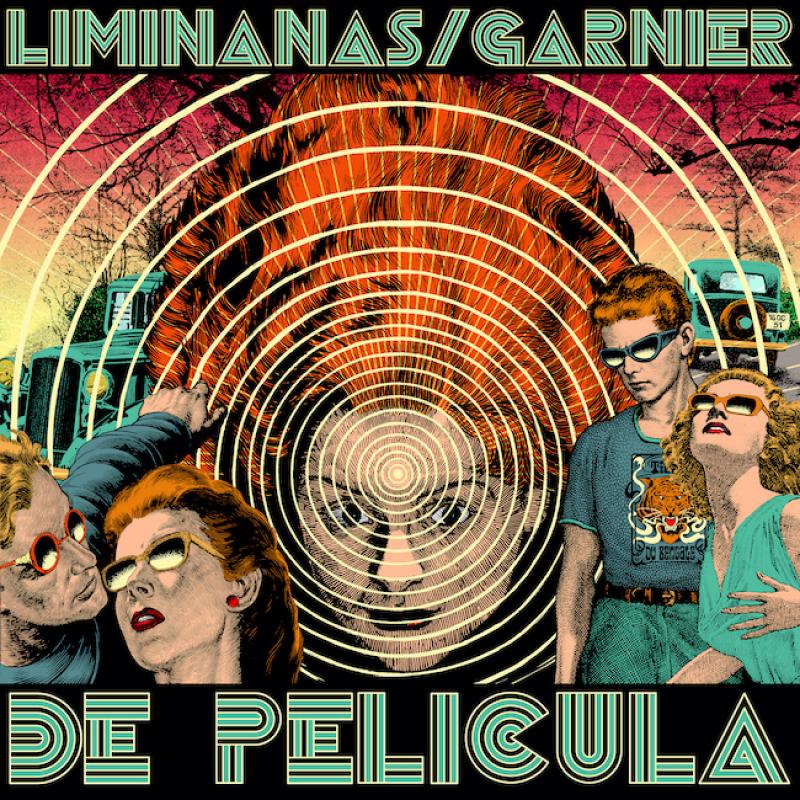 Trippy Gallic cool
It may not be a totally new phenomenon, but just recently there seems to have been a rash of techno and electronica producers and DJs working with musicians of a psychedelic bent to record side projects of one kind or another.
Stand outs include Amon Tobin and Stone Giants'
West Coast Love Stories
and Nicolas Jaar's Darkside
album
Spiral
but without any shade of a doubt, Laurent Garnier's new collaboration with Lionel and Marie Limiñana is a project that stands head and shoulders above all the others.
The Limiñanas have been turning out their own twist on psych-rock for well over a decade, while Laurent Garnier began his DJing career in the Hacienda in the late Eighties before creating such techno classics as "Crispy Bacon" and "Man with the Red Face" in the Nineties and early 2000s. De Película, however, isn't the first time these three have come together musically, as they all worked with Anton Newcombe and Emmanuelle Seigner on the L'Epee project in 2019. It is, however, really something special, bringing together baggy-type beats, plenty of fuzzy guitar and a very definite Gallic cool.
De Película is, in fact, the soundtrack to an imaginary road movie about Juliette and Saul, a couple of tearaways in the south of France, who decide to run amuck loaded up on cheap booze and touched by the heat. Deep in its grooves there's Can, trancey and psychedelic grooves and plenty more besides. Alternately hallucinatory and disorienting and hip-swinging and full of vim, it leaps between the centre of the dancefloor and somewhere altogether more dreamlike, yet wholly avoids wandering off into a self-absorbed world of its own. In fact, after a few listens to "Juliette dans la Caravane", "Que Calor" and "Ne Gache pas l'Aventure Humaine", the only thing that might be missing is some suitable visuals to accompany these trippy sounds.
Alternately hallucinatory and disorienting and hip-swinging and full of vim, it leaps between the centre of the dancefloor and somewhere altogether more dreamlike
rating
Share this article