Mark Watson's Carpool Comedy Club, the Hop Farm review - strong kick-off to 2021 live comedy |

reviews, news & interviews
Mark Watson's Carpool Comedy Club, the Hop Farm review - strong kick-off to 2021 live comedy
Mark Watson's Carpool Comedy Club, the Hop Farm review - strong kick-off to 2021 live comedy
Kent venue provided picturesque backdrop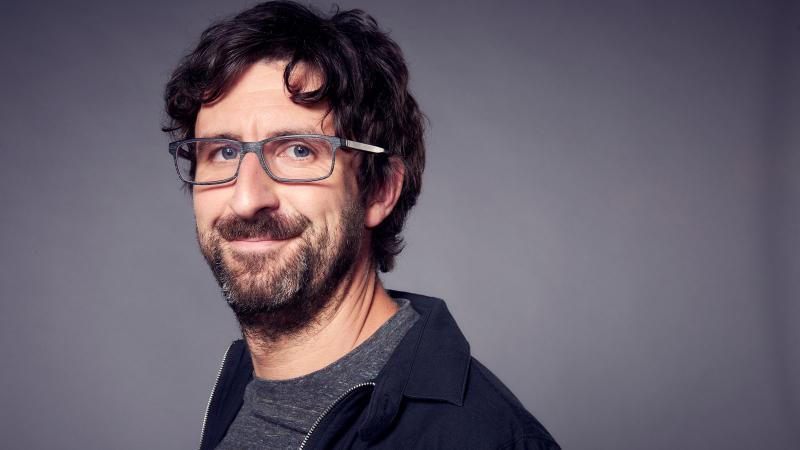 Mark Watson introduced a strong line-up at a picturesque venue in Kent
What a pleasure it was to go to the first drive-in date of 2021 as Mark Watson's Carpool Comedy Club, produced in association with The Alfresco Theatre, rocked up in the picturesque surroundings of the Hop Farm, near Tunbridge Wells in Kent.
The gigs are a pleasurable affair, held in pretty venues with designer food on hand, far removed from the dark, sweaty enclosed spaces that every comic is now so desperate to get back to in just a few weeks. But I for one have become a great fan of alfresco comedy and hope it becomes a permament summer fixture – and that the British weather plays its part in making the gigs so memorable.
Watson, presenting a strong line-up completed by Desiree Burch and Ed Byrne, was effusive in his thanks that lots of people had turned out for the first of two shows on Friday evening, even if he was determined to get some jokes out of his audience. "Some people have brought their own picnic chairs. I've never seen anything more Tunbridge Wells in my life."
He mused on lockdown life and how it had brought the worst out in some people; not just the idiotic anti-vaxxers "and other arseholes", but the smug types who pronounce they've "enjoyed lockdown, actually".
Desire Burch was next up, talking about how getting her first jab made her want to do an Oscars-like speech. A chunk of her set was taken up with a lockdown experience she would rather forget – having to visit the doctor with a bad case of thrush. "It was like my vagina was screaming death metal at me."
But it wasn't all bad as she also met a guy during lockdown and they are, despite all the difficulties 2020 threw at them, still together. As he's a Cypriot, this allowed the African-American to chat about race – a subject she always brings some fresh illumination to – while mining the gags.
Ed Byrne was on strong form, and also started by talking about his lockdown experience, which included becoming a gardener for the first time. He bemoaned the lack of April showers, which were making a belated appearance here between the evening sunshine, as the last day of the month was determined to go through four seasons in one day. He spoke about family life and said that he, too, was missing having an audience – as they are the only people who listen to him without interruption these day – and confessed that lockdown, a time when many had the time to improve themselves, had merely convinced him that he's "a lazy twat".
As ever, the seemingly cosy family stuff had a sharp edge, a trait of Byrne's work that shows what a clever writer he is. His story about being an altar boy managed to get in gags about both paedophile priests and the Catholic/Protestant divide, while explaining the reason he can't tell his young children why he turned down appearing on Strictly Come Dancing, a Byrne family favourite, was caustically funny.
As the 90-minute show wrapped up, a rainbow appeared in the sky as if to set the seal on a momentous day. Live comedy is back, let's go out and enjoy it.
Ed Byrne was on strong form
rating
Explore topics
Share this article