Night in Paradise review - lukewarm bloodbath |

reviews, news & interviews
Night in Paradise review - lukewarm bloodbath
Night in Paradise review - lukewarm bloodbath
Violent gangster thriller is bogged down by morose pensive sequences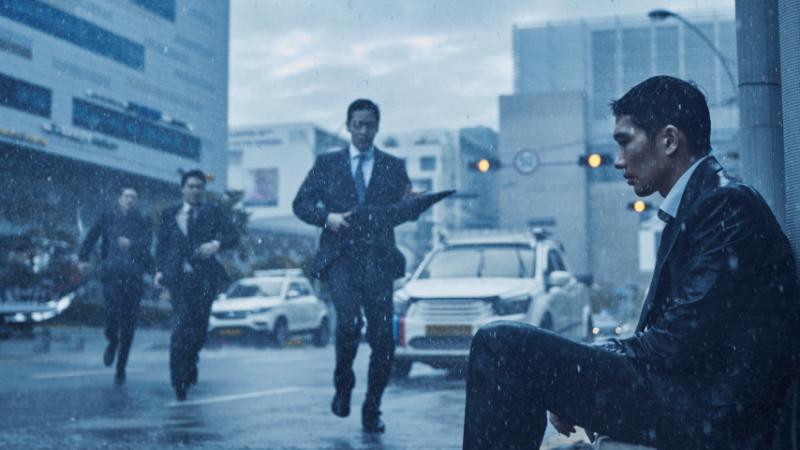 A thoughtful gangster: Tae-gu in Night in Paradise
Since launching his directing career in 2011 with The Showdown, Park Hoon-jung has established himself as a promising devotee of the bloody gangster genre. The pandemic may have slowed the South Korean director's momentum, as the producers were forced to release the film belatedly on Netflix.
Still, the move could provide an auspicious entry into the American market.
The lonesome lead is Tae-gu (Eom Tae-goo), a lowly member of a notorious Seoul gang who is eager to up his rank. His cockiness is concerning to his sister, who worries that he may be killed. Tae-gu shrugs off the warnings. Soon enough, a rival gang kills his sister and niece, so he takes revenge in a brutal stab attack. Forced to flee the city, he moves to Jeju Island to stay with an arms-dealer friend of his boss. The film enters a stretch of long reflective scenes as Tae-gu ruminates about his chosen career.
Ostensibly, the table is laid for bristling on-the-run suspense - with a dose of existential pondering - but what we're given is a dawdling moodiness that poses as gritty tension. Too much pondering and not enough suspense. The rains fall long and hard on Jeju Island, and we look out at these downpours alongside Tae-gu, unsure what to think or feel because his sullen character has lost expressive drama.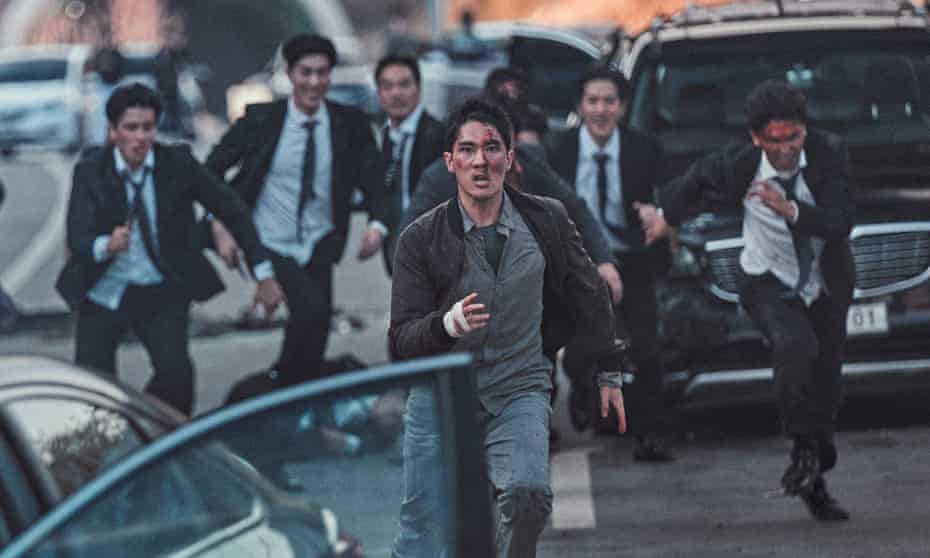 Meanwhile, back in Seoul, his boss fears for his life in drawn-out lunch scenes with other mobsters that want to get to Tae-gu. These lumbering scenes try over and again to be dramatic by having characters scream suddenly, or beat the table, or toss water across the room. The drama is empty because it lacks believability and convincing dialogue.
Tae-gu becomes entangled with his host's troubled niece, who turns out to be a sharp shooter with a knack for stepping in to kill the hit men at the right moment. This semi-romantic subplot adds a dimension to the story but the waffling chitchat in their overlong scenes becomes tiresome.
Netflix can grant exposure to outsiders in difficult times, but films like Night in Paradise force one to question the platform's sanctimonious devotion to "original content". For all the talking in Night in Paradise there isn't a single original line of dialogue. Or a unique mob character. Or a new way of doing a bloody hit scene. Lovers of the genre will be let down by this lack of spark. Other viewers who may simply want some good excitement will be hard pressed to find it.
Night in Paradise is available on Netflix