Line of Duty, Series 6, BBC One review - fasten your seatbelts, it's back |

reviews, news & interviews
Line of Duty, Series 6, BBC One review - fasten your seatbelts, it's back
Line of Duty, Series 6, BBC One review - fasten your seatbelts, it's back
Attention-grabbing return of Jed Mercurio's dark and knotty police corruption thriller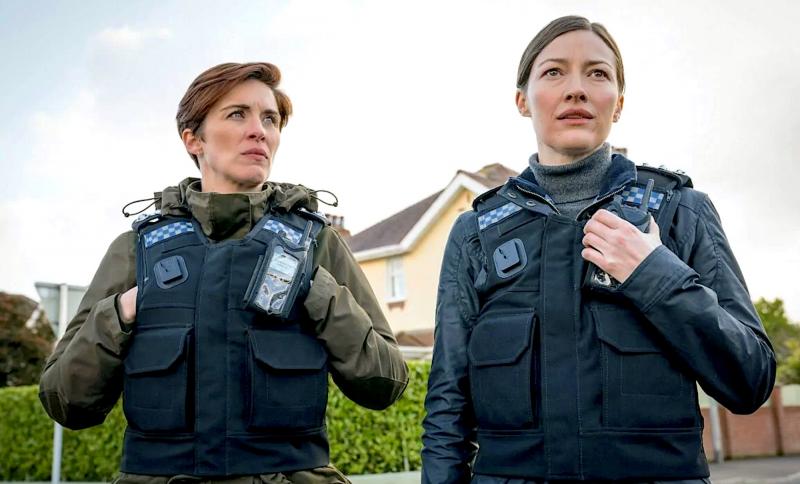 Vicky McClure as DI Kate Fleming, Kelly Macdonald as DCI Joanne Davidson
Jed Mercurio's tangly police corruption thriller Line of Duty has become one of the jewels in the BBC's drama crown, and this sixth (and possibly last) series has finally arrived on BBC One after a steadily growing crescendo of pre-publicity. Can it live up to the hype?
Experience teaches that trying to judge a series by the opening episode is often a fool's errand, and the wily Mercurio knows his game intricately. Was episode one brilliant? Possibly, though not necessarily – but it was crammed with clues, feints, intimations of doubt and a variety of threats and warnings, as if to soften up the viewer for the dangerous and baffling ride that lies in store. Feeding out the series in weekly episodes may be old-fashioned, but it's guaranteed to stoke the tension exponentially.
LoD uses its police procedural format as a diversionary tactic, tying you up in jargon and operational nuts and bolts while the bigger picture stealthily unfolds behind it. Thus while you're wondering what it means when DCI Joanne Davidson (Kelly Macdonald) barks "Mike India two zero state five" into her radio, and an armed response officer announces "Tango Oscar six five, TL The Hill", or somebody talks about information being "1A on the matrix", you might find you've been distracted from the purpose of the ongoing police raid on a flat in Beechwood House. It's like being constantly challenged to keep running faster while trying to keep your eye on the ball.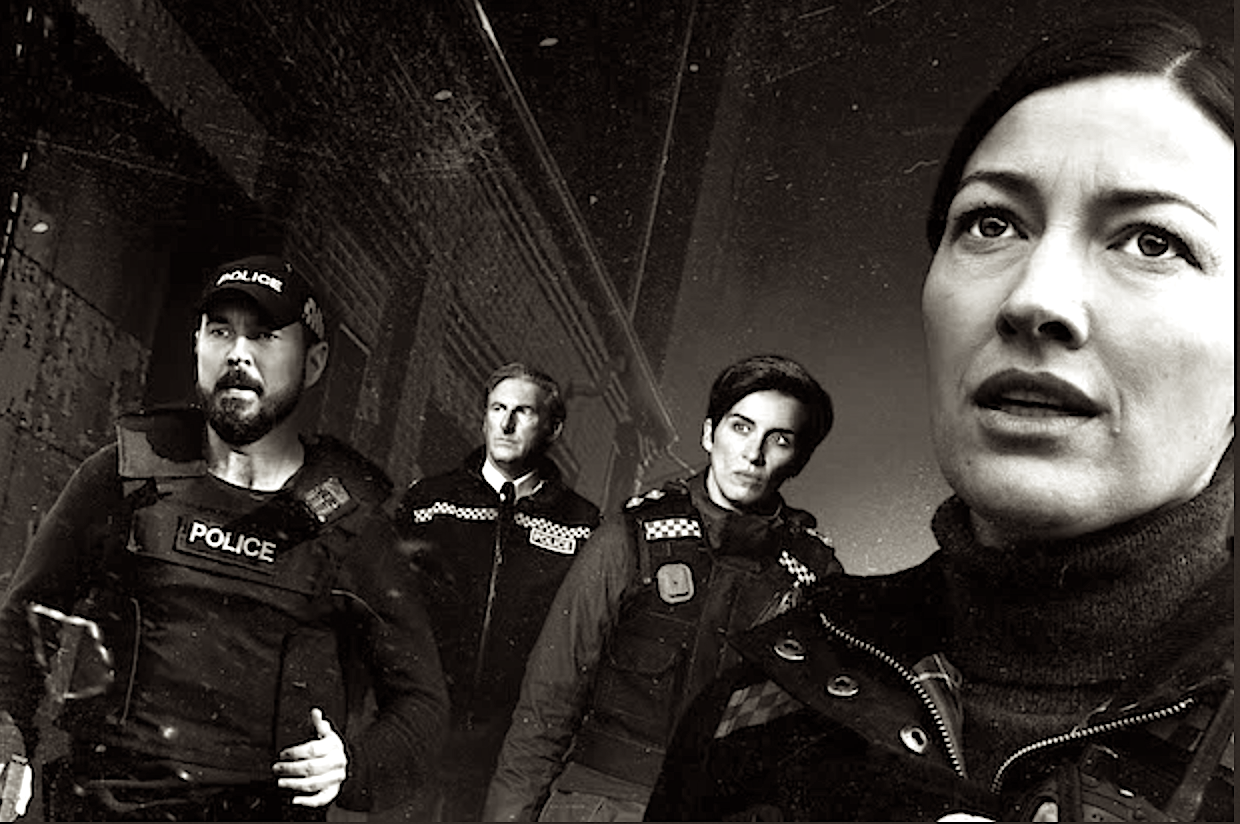 More to the point, why did DCI Davidson divert her fast-moving convoy to deal with what she somehow recognised as an armed robbery from a split-second glimpse of a van parked down a side street? We know the guest star in Line of Duty always has a wardrobe rattling with mouldering skeletons, and already Davidson is suspected of deliberately delaying the raid to capture a potential murder suspect to allow said suspect to escape. The idea that the individual the police did arrest – a young man with severe learning difficulties called Terry Boyle – could have carried out a professional hit on journalist Gail Vella is not credible, since he can barely answer the simplest questions in a police interview.
Further investigations add additional layers of possibility. Clues point to a far more likely killer, a career gangster called Carl Banks, while the murder of a "chis" (apparently a slang term for informer, though Mercurio might just have made it up) suggests this case may be a beast with at least two heads. As for the van-load of armed robbers, they turned out to be a gang of youths with mostly clean records. Looks like a set-up, and it doesn't look promising for DCI Davidson, especially when Superintendent Ted Hastings (Adrian Dunbar) agrees with Steve Arnott (Martin Compston) that there are sufficient grounds for an internal affairs investigation by AC-12. When Davidson's jilted lover PC Farida Jatri (Anneika Rose) tells Arnott that "you have no idea what she's capable of," we can bet that there's black ice and potholes ahead.
Labyrinthine plotting aside, it's LoD's characterisations that fuel its murky allure. Nobody is squeaky clean or unambiguous. Ted Hastings has been lucky to survive in his job after being charged with conspiracy to murder in the previous series, and there's a sense that he's nursing a seething desire for revenge. Meanwhile his former team-member Kate Fleming (Vicky McClure) is discovering how hard it is to scrub away the taint of being a copper who investigates other coppers in her new posting with the Murder Investigation Team. Yet the cool, quietly supercilious way Fleming addresses her boss, Davidson, suggests that she too is playing a long game.
As for Arnott, he's stuck with Hastings and AC-12 thus far, but is putting out feelers for a move to a different unit. A big win in the Davidson investigation could boost his transfer price considerably. All this and more in the ensuing six episodes.