Album: Tindersticks - Distractions |

reviews, news & interviews
Album: Tindersticks - Distractions
Album: Tindersticks - Distractions
The Midlands' perpetually disappointed romantics go minimalist
Saturday, 13 February 2021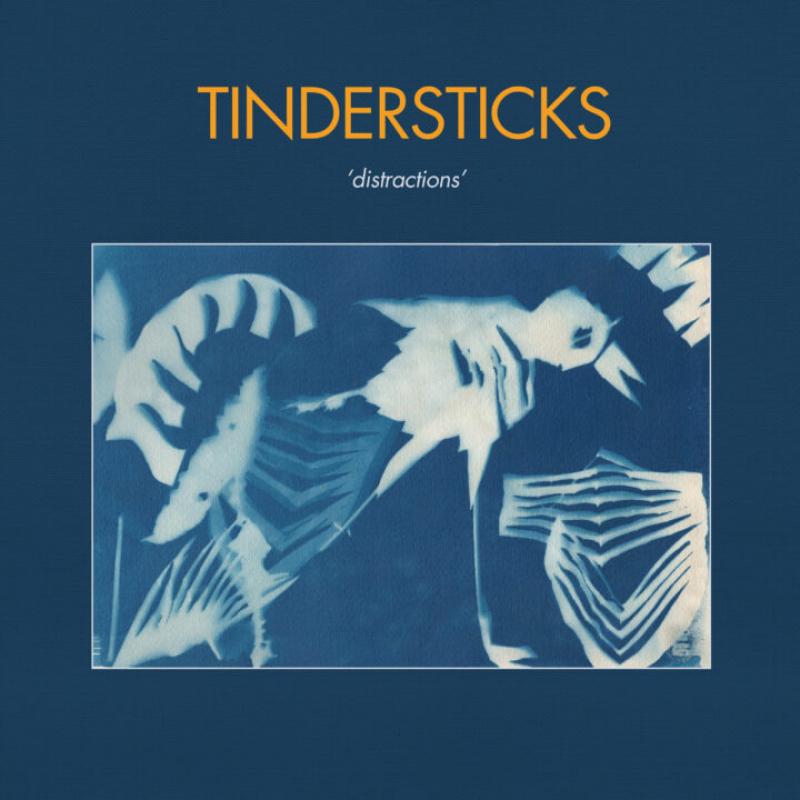 Mournful and minimalist
Nottingham's perpetually disappointed romantics, Tindersticks would seem to have spent 2020's almost never-ending Covid lockdown creating their 21st album (including film soundtracks), Distractions. However, just as the pandemic has been for the rest of us, its recording sounds like it was something of a socially distanced affair.
Gone is the lush orchestrally infused backing of brass, strings and such that often made Stuart Staples' mob come over like the musical offspring of Barry Adamson and Tom Waits. Instead, a more minimalist style has been adopted that occasionally seems to utilise little more than a cheap Casio keyboard and a sampler to create vocal and instrumental loops. It's a sound, however, that is far from jarring and actually suits their claustrophobic and mournful tunes quite well.
Distractions is made up of three cover versions from the back catalogues of Neil Young, Dory Previn and the Television Personalities, bookended by a couple of originals at either end of the album. Opening track, "Man Alone (Can't Stop the Fadin')" clocks in at over 11 minutes and is particularly narcotic and woozy with its hypnotic bass, tinny drum machine and Staples intoning "No, I'm not greedy for the sky no-more" and "Can't stop the fadin'" over and over. "I Imagine You", on the other hand, is beatless and breathy, wallowing in longing and desperation.
Of the covers, the Television Personalities' "You'll Have to Scream Louder" is a gem of reinvention with an almost funky guitar groove that has Tindersticks getting as close to Nile Rogers' sound as they are ever likely to find themselves. The final pair of originals, however, sink deeper into the gloom and feature "Tue-Moi", a beautiful piano ballad with Staples mournfully singing in French, while the Leonard Cohen-esque "The Bough Breaks" tugs at the heartstrings with a pastoral vibe that samples enough of the birdsong of the English countryside to make it clear that heartbreak isn't confined to poets in their urban bedsits.
Gone is the lush orchestrally infused backing of brass, strings and such
rating
Share this article