Queen of Hearts review - Trine Dyrholm stars as a stylish sexual predator |

reviews, news & interviews
Queen of Hearts review - Trine Dyrholm stars as a stylish sexual predator
Queen of Hearts review - Trine Dyrholm stars as a stylish sexual predator
May el-Toukhy's dark Danish drama explores an affair between a teenage boy and his stepmother
See no evil: Anne (Trine Dyrholm) and her twin daughters
"Alice had not a moment to think about stopping herself before she found herself falling down a very deep well.
Either the well was very deep, or she fell very slowly, for she had plenty of time as she went down to look about her and to wonder what was going to happen next." A cosy scene: Anne (the superb Trine Dyrholm:
The Legacy
;
The Commune; Nico, 1988
) is reading
Alice in Wonderland
to her twin daughters in their stylish
Danish
family house deep in the woods.
The Alice-down-the-well analogy could apply to Anne herself. Her marriage to Peter (Magnus Krepper), a hard-working, often absent doctor, appears solid enough until Gustav (Gustav Lindh), his difficult teenage son from a previous marriage, moves in with them. They're giving him a second chance – he was kicked out of several schools and his mother in Sweden wants to send him to boarding school. Soon after, with apparently little regard for consequences, Anne, a powerful lawyer who specialises in defending young victims of rape and abuse, embarks on a steamy – as well as predatory and abusive – affair with her stepson.
This gripping erotic drama, directed by May el-Toukhy with wonderful performances from all, is sometimes in danger of slipping over into posh soap, or soft-core porn, territory: a middle-aged woman with a wardrobe of high heels and tasteful trousers wants to rekindle her self-esteem and relive her youth with some wild, risky, taboo sex (Gustav even gives her arm tattoos, telling her, "It's just skin". He soon gets under it).
And dancing drunkenly to "Tainted Love" at a dinner party while her husband and friends look on indifferently is a bit on the obvious – and icky – side. But the strangeness and depth of Dyrholm's and Lindh's characters and Jasper J Spanning's wonderfully atmospheric cinematography rescue it from cliché. "Sometimes what happens and what must never happen are the same thing," Anne tells Gustav cryptically.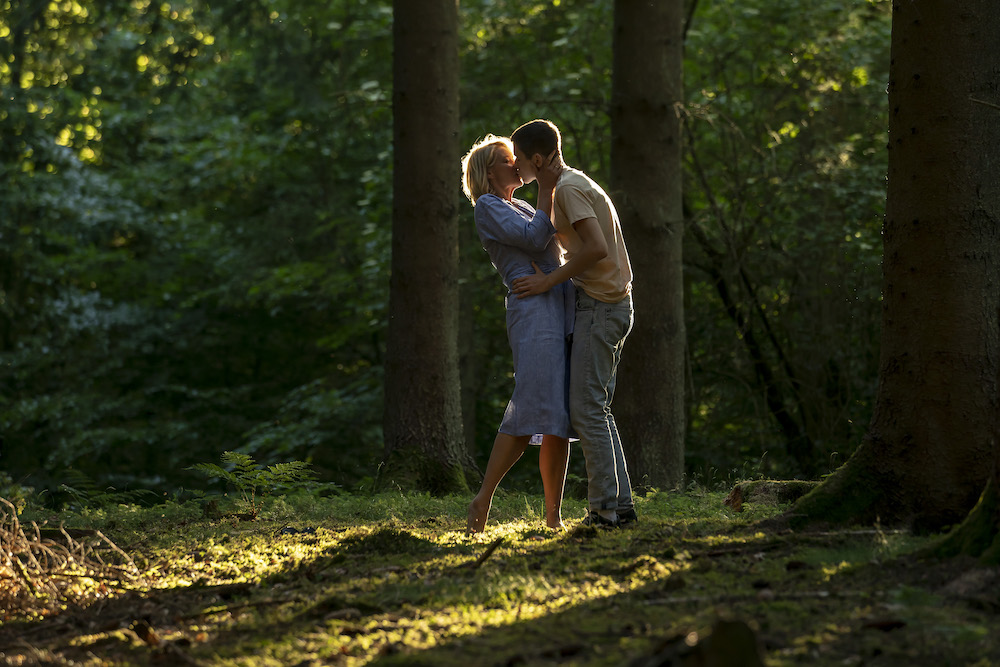 And although Anne's motivations, apart from being turned on by the sounds of Gustav having sex with a girl he's brought home, aren't entirely clear – she herself says in a question-and-answer game with Gustav (he likes to play around with his dad's old tape-recorder) that she is terrified "that everything will disappear". She's certainly going the right way about making sure it does. But we're thrown enough hints to understand that her successful middle-class life and career are hard won. Like Gustav, she's a loner – her best friend is her sister – and there may have been abuse in her past.
Early on, we see that she has issues with boundaries: her young clients sometimes end up spending the night at the family home, to Peter's disapproval. He wants the twins to be protected from her job. She tells him, "Letting real life into our home won't harm them," and it's clear that she's used to winning arguments.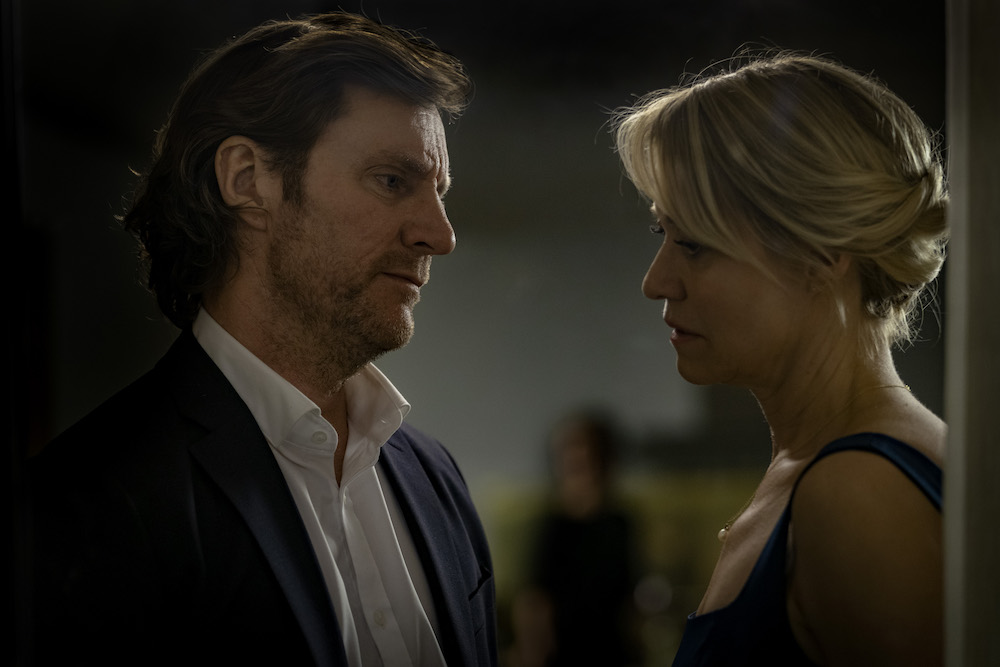 Gustav is a convincing blend of teenage bravado, honesty and vulnerability. It's touching to see his relationship with his adoring little step-sisters develop, though this only happens after Anne agrees not to tell Peter that Gustav, rather than a burglar, trashed the house, as long as he makes an effort to take part in family life. Still, you feel that his affection for them is genuine, which makes it even more chilling when Anne, realising that the life she's built is in jeopardy (her sister, who sees Gustav kissing her at the twins' birthday party, refuses to speak to Anne afterwards), is able to end their affair with such calculating froideur. But Gustav isn't so easily dismissed.
When he comes to Anne's office, determined to report her if she won't tell his father about their affair, she turns her usual advice to rape victims on its head. "Why should anyone believe you? You're not credible, you don't have a case," she tells him. Anne clings on to her mask of professionalism with almost sociopathic, yet deeply convincing, tenacity. The consequences, of course, are tragic.
Queen of Hearts is available to stream on MUBI from 7 November
Anne clings on to her mask of professionalism with almost sociopathic, yet deeply convincing, tenacity
rating
Explore topics
Share this article