Album: The 1975 - Notes On A Conditional Form |

reviews, news & interviews
Album: The 1975 - Notes On A Conditional Form
Album: The 1975 - Notes On A Conditional Form
Lockdown blues as a permanent condition, answered with a helpless shrug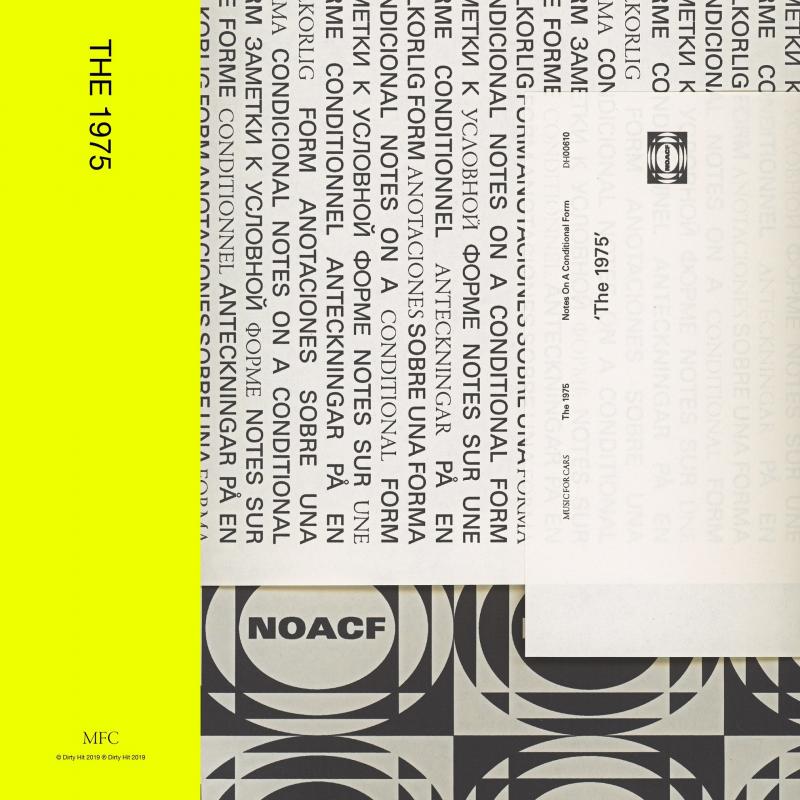 The 1975's career is about navigating ambition, and finding ways to be an interesting, worthwhile big band after the music industry and rock music got small. This fourth album rambles and sprawls through 22 tracks, a double-album in no hurry to settle down.
Greta Thunberg's opening monologue is a typically on the nose lunge for meaning from frontman Matthew Healy. And yet elsewhere he insistently describes insularity, uncertainty and scared fronts, like an accidental report from the viral frontline. It's as if lockdown was always lying in wait for generations struggling with online mediation, just as Healy's lyrics didn't need to prophesy the sickness haunting us, when isolation's unease is inbred. "Well, girls, food, gear – I don't like going outside so bring me everything here!" the punk thrash of "People" declares. "Go outside? Seems unlikely," opens "Frail State of Mind", a delicate sketch of thoughts too tender to touch.
Immediate lyrics fusing rap and text message simultaneously describe lives nervously in motion, with desire mostly satisfied long-distance, as on the Facetime electro-power ballad "If You're Too Shy (Let Me Know)". This single's sleek propulsion carries a pop charge absent elsewhere. The frenetic rock tour vignette of "Roadkill", all gonzo hotel scrabbling in a jittery, limbo lifestyle now slammed to a halt, is one of several songs equating Healy's minor stardom with the album's general conditions of restlessness, lack of privacy and lost meaning. "I Think There's Something You Should Know" is an identity meltdown to a slurred clubland soundtrack ("I'd like to meet myself and swap clothes"). The R&B piano ballad "Nothing Revealed/Nothing Denied" confesses to "apathy" in sentimental tones, and equates existential ennui with asking for a shag.
Healy and co-writer George Daniel chug through genres too, from the near-haiku dub of "Shiny Collar Bone" to the stuttering gospel ballad "Don't Worry". Glistening instrumental interludes loosely stitch these threads, which could be background music to a breakdown, or anything at all. Diversity is, it seems, ambition enough, the artistic decision of a tune, like answers to existences of cluttered drift, deferred to another day.
FKA twigs, Cutty Ranks and Phoebe Bridger join Greta in politely passing by, adding little. "Jesus Christ 2005 God Bless America" is a rare moment of arresting contemplation as, over a campfire strum, Healy's dreamy, sugared voice adopts the persona of a gay, possible Christian, in the sort of roadside smalltown his tour bus rumbles past. The attention deficit elsewhere feels instinctively purposeful, its skittering lack of effect gloomily apt. Though it ends with the balmy sentiment of "Don't Worry" and "Guys" (The 1975's love song to itself), this is an 80-minute shrug of the shoulders, a rudderless surrender to the flow.