Westworld, Season 3, Sky Atlantic review – a cyberpunk triumph |

reviews, news & interviews
Westworld, Season 3, Sky Atlantic review – a cyberpunk triumph
Westworld, Season 3, Sky Atlantic review – a cyberpunk triumph
It's still rich and intricate, but now stripped down and ready for action
Ongoing evolution: Evan Rachel Wood as Dolores, Aaron Paul as Caleb
In the time since the show's inception four years ago, arguments have raged as to whether Westworld is a dud or a cult classic. For every dedicated fan, there's someone out there crying, "The Matrix did it first!" and complaining that the plot didn't make sense (it did).
Whichever side of the argument you fall, the question loomed as to where the show's creators, Lisa Joy and Jonathan Nolan, could possibly take it next. Two years on from when we last entered Westworld (Sky Atlantic), we can finally find out. The violent delights at the end of Season 2 saw the "hosts" rising up against their masochistic human overlords, led by the Winchester-wielding revolutionary Dolores (Evan Rachel Wood).
In the end, as human carcasses littered the landscape, and the Delos Corporation scrambled to contain the violence, most hosts fled to "The Sublime", a digital nirvana beyond the reach of man. This was not the path for Dolores however, who entered the human world with ideas of revenge, or perhaps domination.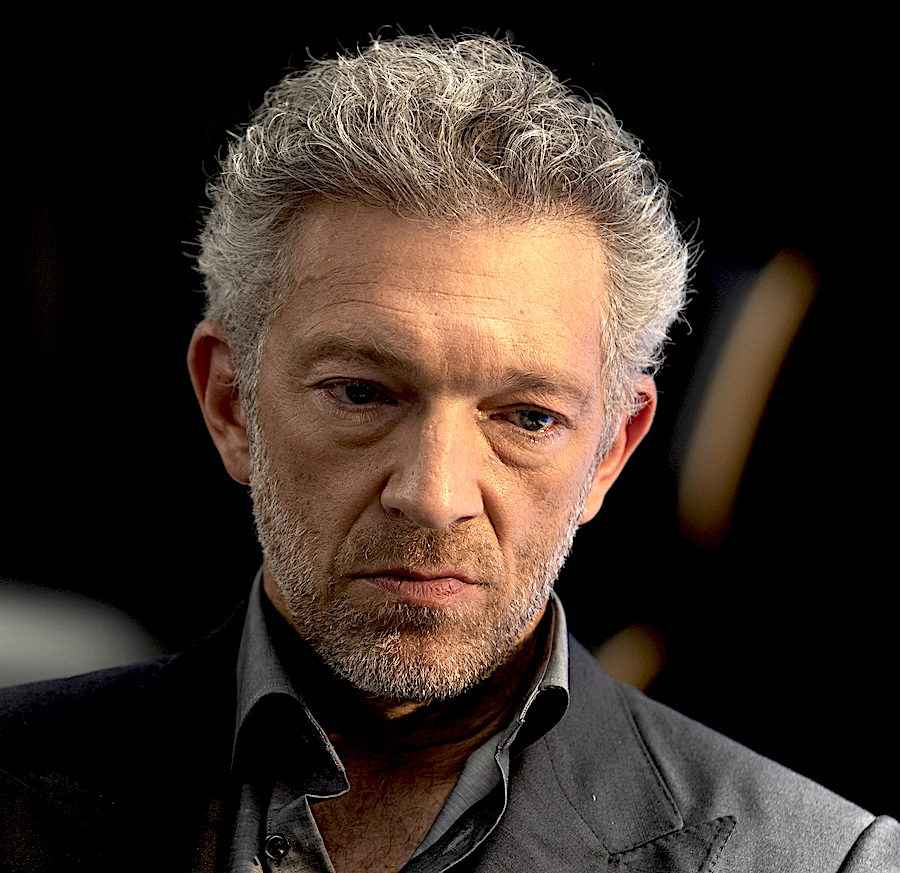 This is where we pick up at the beginning of Season 3. Dolores has established a network of fellow hosts. She has fled to a futuristic city of polished glass and steel to enact her plan. This world is a giddy delight, a near-future megalopolis that blends Spike Jonze's Her with the work of Masamune Shirow. Leaving her plaid shirts and Stetson behind, Dolores must hack biblically-named quantum computers that harvest human data, charm tech-giants, and dodge the bullets of assassins hired by rival corporations.
We might be out of Westworld, but we soon learn the world is just another theme-park where the stakes are higher, and the wealthy and powerful can manipulate innocent people as easily as they did the hosts. Perhaps humans are just as predictable and programmable as machines, as long as you know what makes them tick.
The overall feel is that Joy and Nolan have hit the hard-reset button this season. While still offering a rich, intricate narrative with exceptional world-building, they've dialled down the philosophy-heavy dialogue, injected slick car chases and action sequences, and trimmed the narrative strands to a core few. If the result of the first six episodes are anything to go by, this new approach is just what fans and naysayers needed.
There are new faces. Caleb, played by Aaron Paul, is a hugely enjoyable new character. A PTSD-ridden veteran, who works by day on construction sites and is employed by the criminal fraternity by night via an Uber-like app, taking jobs with fellow crew members Ash (Lena Waithe) and Giggle (Marshawn Lynch). Then there's Vincent Cassell's Serac (pictured above), a ruthless tech-CEO who is the yin to Dolores's yang (or perhaps that should be the other way around), with his own plans for robots and humanity.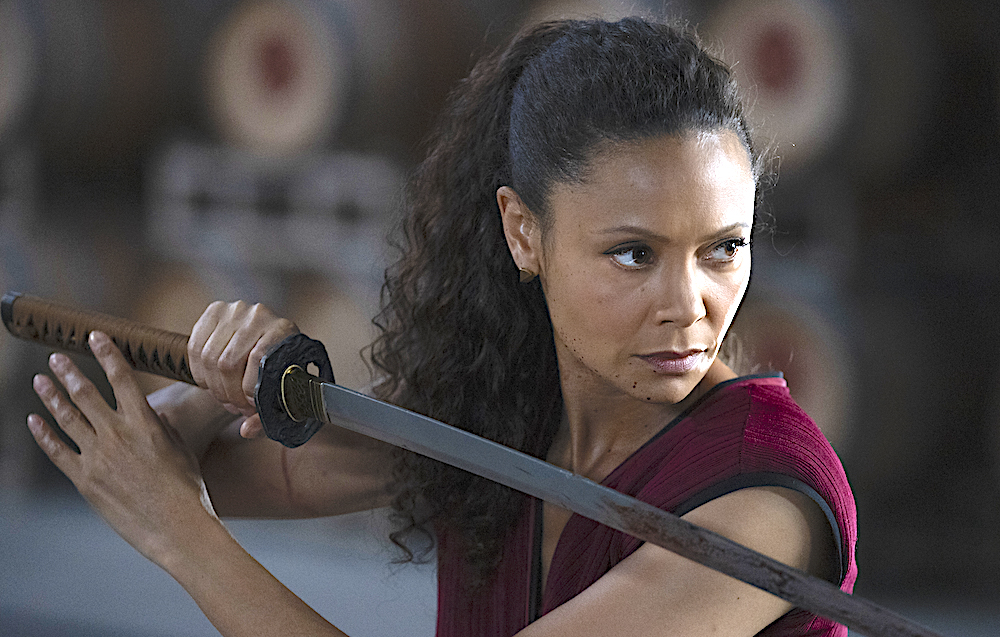 More familiar faces are still there. Jeffrey Wright's Bernard isn't doing much heavy lifting. Still, Tessa Thompson's meta-performance as Charlotte is as trippy as it is a testimony to her skill as a performer. Unsurprisingly, alongside Evan Woods, it's Thandie Newton's Maeve (pictured above) who steals the season so far.
What's clear is that Season 3 retains the DNA of the previous two, but it has evolved. Rarely do we get a show that is as expert at choreographing gunfights as it is debating the pitfalls of FinTech and the nature of deterministic philosophy. Yet, that's precisely what we have so far with this season.
Yes, The Matrix and other notable sci-fis (including Blade Runner) have trodden similar ground, but Nolan and Joy have made it their own. Sit back and immerse yourself in thought-provoking plots and spectacle which, at least for a while, may provide an escape from our own dystopian present.
Westworld continues on Sky Atlantic on Mondays at 9pm and is available on NowTV