Our Girl, Series 5, BBC One review - where soap and warfare collide |

reviews, news & interviews
Our Girl, Series 5, BBC One review - where soap and warfare collide
Our Girl, Series 5, BBC One review - where soap and warfare collide
Our heroine finds herself persuaded to return to the Afghan front line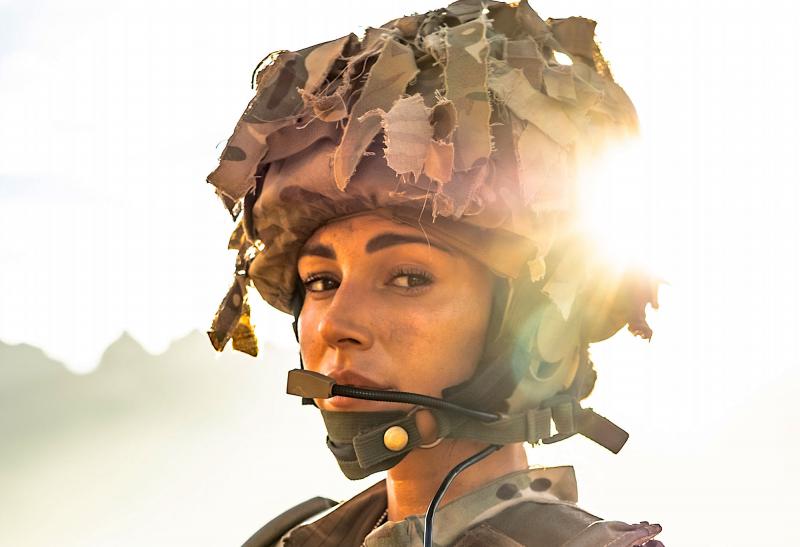 Militainment: Michelle Keegan as Georgie Lane
Some things never change in Our Girl. At the beginning of 2018's Series 4, military heroine Georgie Lane (Michelle Keegan) had been traumatised by the death of her fiance Elvis Harte, killed in Afghanistan at the end of Series 3.
At the start of this new fifth series (
BBC One
), Georgie is still haunted by flashbacks to the deceased SAS hero, even though she has settled into a medical instructor's job, conducting noisy training exercises on Salisbury Plain amid fake bodies and billowing explosions.
However, despite the chaotic diversion provided by the Manchester wedding of her sister Marie (Linzey Cocker), which provided us with raucous glimpses of the extended Lane family trying to squeeze into their finery while quaffing champagne, overseas duty came calling in the shape of stern, upstanding Sergeant King (Rolan Bell). After a few token protests about how much she enjoyed her instructing work, Georgie found herself lured back to join 2 Section (pictured below) for a "training, mentoring and security tour" in Afghanistan to give her raw recruits a helping hand.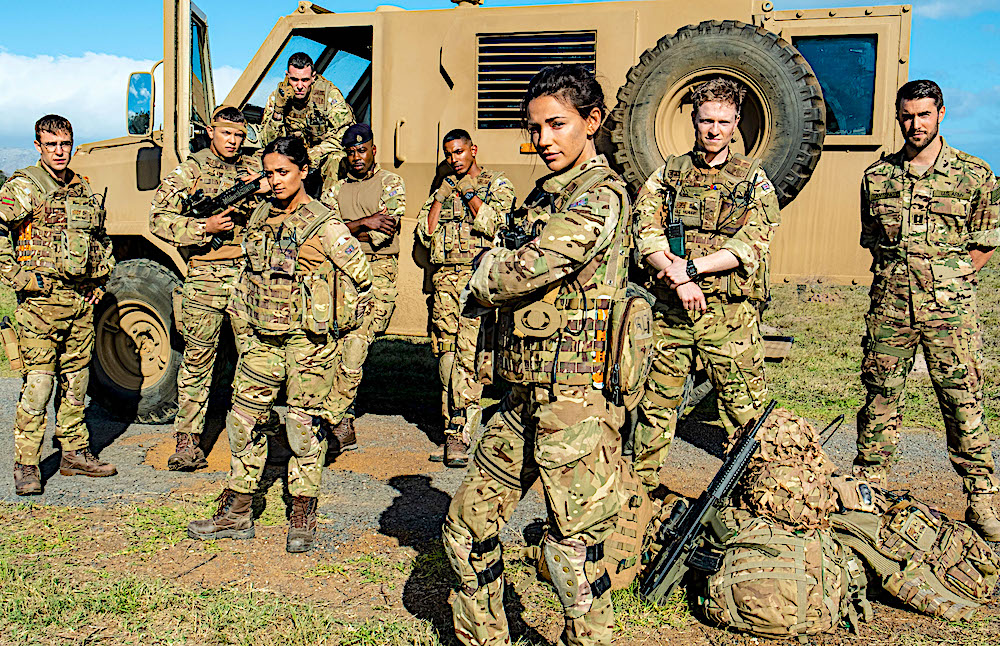 Writer Tony Grounds has staked out his turf in previous series, and he has no intention of tinkering with his winning formula. Keegan, with her gleaming teeth and blow-dried mane, still looks more like a retired Pussycat Doll than a professional soldier, and the surrounding squaddies resemble rejects from a boy band reality show. It's like Ackley Bridge in uniform – not least because Ackley's Amy-Leigh Hickman has joined the cast as nervous new medic Mimi – and its multi-racial, mixed-gender cast all bring their own attitudes and back-stories. New arrivals this time include Prof (Nico Mirallegro), a bespectacled ex-teacher with emotional problems, and the yobbish Brummie known as Throbber (Kaine Zajaz). Throbber seems to have homophobia issues, goading Prof with sneers like "I believe you were married to a fella".
Prof refused to take the bait, but later stamped his own kind of authority on his comrades by delivering an illustrated lecture about the British Army's catastrophic retreat from Kabul in 1842, which left 16,000 dead. He even recited the narrative in blank verse, leaving his audience stunned. His historical account of Afghan carnage was spliced into the real-time action, as Georgie and her squad ran into a suicide bomb attack in their truck.
Another running theme of Our Girl is the effete uselessness of the officer class, and 2 Section's new CO Lieutenant Hurst (William Attenborough) maintains that fine tradition. It was only the unflappable intervention of Sgt King that prevented him suffering a panic attack under fire, and it was King who saved him from a bollocking from the Brigadier. Our Girl is formulaic, predictable and as authentic as a phishing scam, but its fans don't seem to mind.