Little Women review - a beguiling adaptation |

reviews, news & interviews
Little Women review - a beguiling adaptation
Little Women review - a beguiling adaptation
Greta Gerwig and a sterling cast return Louisa May Alcott's timeless classic to the screen
Thursday, 26 December 2019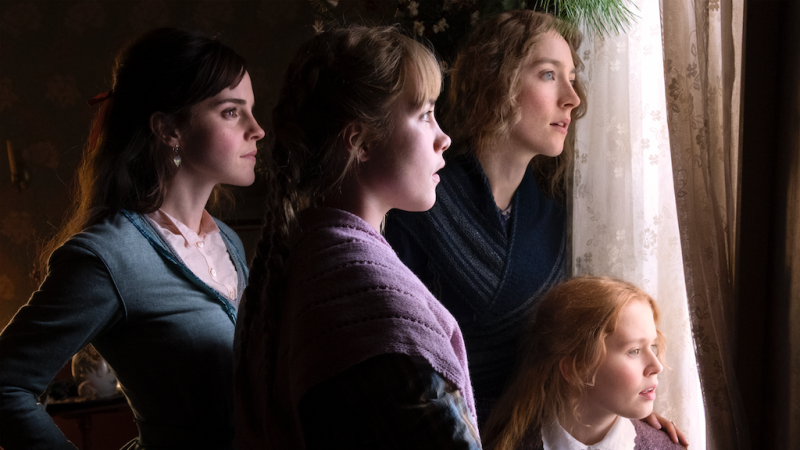 Emma Watson, Florence Pugh, Saoirse Ronan and Eliza Scanlen in 'Little Women'
There have been countless film and TV adaptations of Louisa May Alcott's beloved novel about four sisters coming of age during the American Civil War. This latest, by Greta Gerwig, may be the best of the lot. With its outstanding young cast and a modern sensibility that blows a feisty breeze through the well-worn period action, this is a joyful, moving, near flawless piece of filmmaking.
During the recent, rightful clamour for a level playing field for female directors in the male-dominated film industry, Gerwig has quietly asserted herself as a major player. As an actress and writer she was already a darling of indie cinema when her directorial debut, Lady Bird in 2017, revealed a filmmaker with an assured, highly distinctive voice. Little Women confirms that promise, and then some.
Where Lady Bird was partly autobiographical, the new film treads riskier territory in that it's adapting a novel that has moved generations of women, each with their favourite screen version – the previous top spot probably held by Gillian Armstrong's 1994 film, with Winona Ryder as Jo March, second eldest, wannabe writer and the story's central character. This would have to be special.
Gerwig's key decision, her 'banker', was to cast Lady Bird star Saoirse Ronan as Jo – the gifted Irish actress having the spirited personality, whirlwind energy and understanding of Gerwig's comic sensibility to bring the character bristling to life. In many respects, Jo is a variation on Lady Bird McPherson, both young women determined to buck convention and define their own futures (and to eventually achieve that by writing).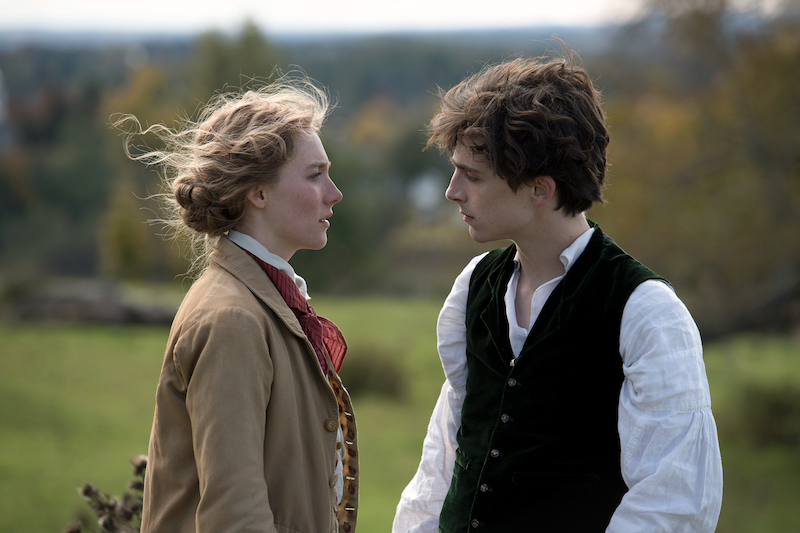 Alongside Ronan are Emma Watson as Meg, the eldest and most sensible; Florence Pugh as Amy, flighty and self-centred, with dreams to be a painter; and Eliza Scanlen the musical Beth, dogged by illness. For the uninitiated, the story follows the girls from the midst of the Civil War – surviving on meagre means with their mother (Laura Dern) in Concord, Massachusetts – and through the other side, the family drifting apart and together again through love and tragedy. Most notably, Jo and Amy struggle with their creative ambitions at a time when women are expected to do nothing but marry, while their wealthy neighbour Laurie (Timothée Chalamet) provides romantic complication.
Gerwig's most noticeable intervention is on the structure – abandoning strict chronology, starting at the end and then weaving back and forth in time. It's a bold device, which stutters once or twice, but overall succeeds in keeping aficionados on their toes and creating an intelligent perspective on the sisters' growing maturity and collective coming of age.
En route to determining their futures, the sisters learn charity and compassion from their mother, who during the war ensures that the Marchs think of those less fortunate, while Beth's selflessness becomes an inspiration to the other three. Director and cast excel in depicting this famous fellowship – the banter and playacting (to Jo's self-penned plays), the rivalry between Jo and Amy (which can be hot-headed, cruel, yet always reeled in by affection), the friendship of Jo and Laurie, the highlight of which is their dance together, to which the absurdly charming Ronan and Chalamet lend some very modern steps, and is as glorious as it is cheekily improbable.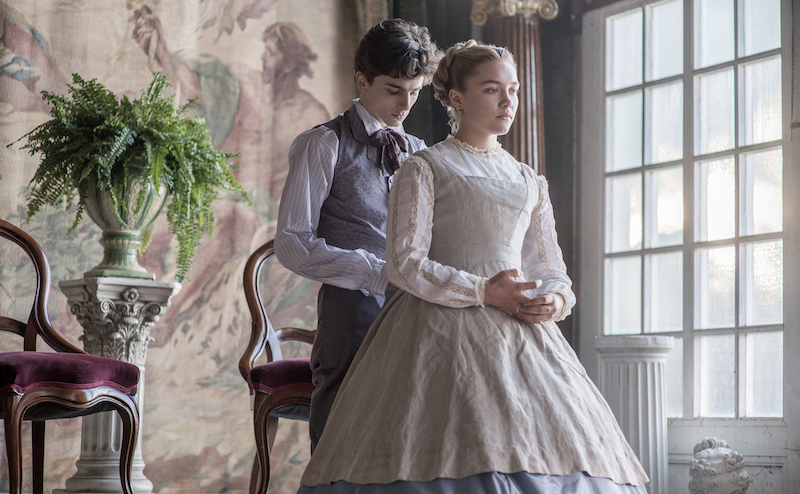 Perhaps the most resonating aspect of the film is that while these young characters express and define themselves so boisterously, so too do the cream of Hollywood's young actors – in particular Ronan; rising star Pugh, who charts the most nuanced development, from brattishness to wisdom via some fabulously funny moments; and Chalamet, who skilfully portrays a sincere young man who nonetheless forgets that when he's imposing his idealism on the March girls it's from the position of considerable wealth and security. Of the core cast, only Watson registers weakly, though to be fair Meg is the least interesting of the March quartet.
Old hands please also, with a typically astute and vivid turn by Meryl Streep as the girls' ferocious aunt, and a great cameo by Tracy Letts as a publisher who invites Jo's stories on the condition that, "If the main character is a girl, make sure she's married by the end… or dead." The Frenchman Louis Garrel is quietly effective as Jo's literary-minded friend Friedrich Bhaer.
As well as being beautifully written and acted, the film is directed with real cinematic nous. One scene, in which Gerwig and cinematographer Yorick Le Saux track Jo running through a New York street, alternating between full speed and slow motion, is exhilarating; another, painterly composition on a beach, simply exquisite. Oscar-winning composter Alexandre Desplat (The Grand Budapest Hotel, The Shape of Water) adds a lively, emotive score that assists Gerwig's intensifying hold on the heartstrings.
That fight for gender fairness in the industry isn't quite won; it's astounding how few nominations Little Women earned from the Golden Globe voters earlier this month. Hopefully that will be remedied come Oscar time, when Gerwig could be competing alongside her partner Noah Baumbach, whose Marriage Story has also been one of the highlights of the year. A little history could be in the making.