Svetlana Zakharova, Modanse, London Coliseum review - impeccably chic but soul-less |

reviews, news & interviews
Svetlana Zakharova, Modanse, London Coliseum review - impeccably chic but soul-less
Svetlana Zakharova, Modanse, London Coliseum review - impeccably chic but soul-less
The Bolshoi star looks great but delivers zero emotion in new ballet about Coco Chanel
Thursday, 05 December 2019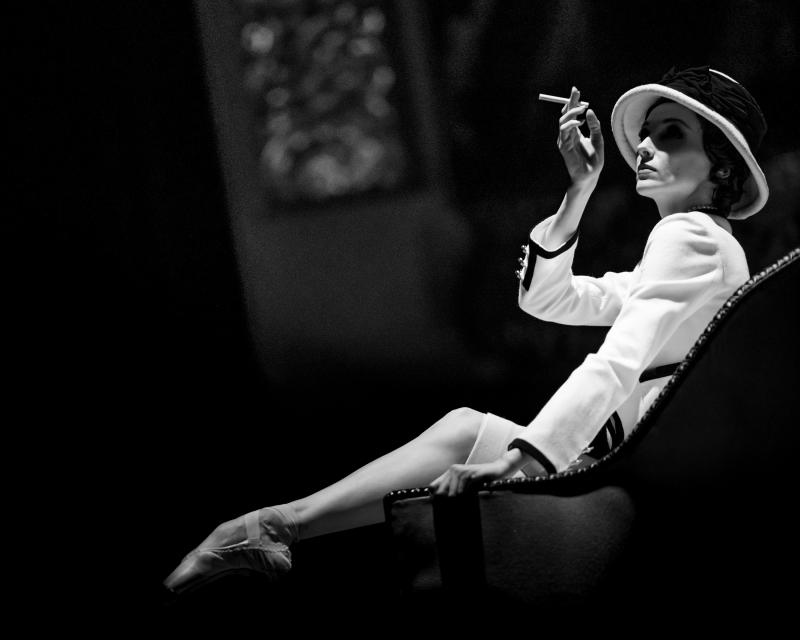 L'Heure bleue: Svetlana Zakharova in the new ballet 'Gabrielle Chanel'
What price a pair of seats at the ballet? If you're talking the latest starry Russian import then, with a few perks thrown in, you might not see much change from £800.
And yet the size of the first-night crowd queuing for
Modanse
, a double bill starring the
Bolshoi
prima Svetlana Zakharova and a bunch of her pals, apparently required the erection of crush barriers along St Martin's Lane.
The evening is dominated by Gabrielle Chanel, an hour-long biog-ballet in the course of which Zakharova gets to look chic in no fewer than seven of the couturière's iconic outfits and slouch moodily in a white armchair as scenes from her life play out. The work starts well enough with Coco, dressed in her trademark skirtsuit and hat, transfixed by a mirror image of herself projected on giant black panels. Tantalisingly, we also see a few flickering seconds of footage from daily life in pre-First World War Paris, but that promise is quickly dashed. Instead there are busy dance sequences for Coco and the various men in her life – the rich playboy (danced by rugged Bolshoi principal Mikhail Lobukhin, who hardly looks the type to accept a brush-off), the English polo player (Jacopo Tissi) then Ballets Russes choreographer Serge Lifar (Vyacheslav Lopatin). There is no reference to the Nazi officer she took for a lover during the German occupation, nor her time as a Nazi spy.
There is, however, a scene that lauds her early fashion nous, as she deconstructs a trio of fussily dressed visitors to her shop, sending them home looking like clones of Audrey Hepburn in Breakfast at Tiffany's. Although the costumes – conceived by the House of Chanel for this show – are stylish to a fault, you suspect a certain looseness of chronology. But then, as a sultry French voiceover reminds us: "Fashion doesn't last, style lasts."
Yuri Possokhov's choreography whizzes along, leaving little impression beyond the quotes from landmark ballets that may have crossed Chanel's personal radar – Balanchine's Apollo and Lifar's Le Train Bleu. Ilya Demutsky's commissioned score might even be quite good if we could have heard it live and not blasted through imbalanced speakers. As for Zakharova herself (pictured above, technically she is superb, her long, lean line and hyper-extensions coolly impeccable. But beneath that Breton top and string of pearls there lacked a beating heart and, ultimately, I didn't care a jot about Gabrielle Chanel.
Mauro Bigonzetti's Come un Respiro opens the programme with a similar regard for modishness over substance, this time with an athletic display of split crotches and slutty posturing. Costumes again are key, the 10 female dancers, Zakharova included, resplendent in sculptural feathered tutus (design Helena de Medeiros) lending them the air of exotic fowl. As per its title, the work purports to translate the sense of human breath within its musical score but achieves the exact opposite with its loud and insistent recorded piano transcriptions of Handel. Given that this show was largely financed by Roman Abramovich, would hiring a pianist have bust the budget? A rum affair all round.