CD: Bad Religion - Age of Unreason |

reviews, news & interviews
CD: Bad Religion - Age of Unreason
CD: Bad Religion - Age of Unreason
Melodic hardcore punk for the Age of President Tiny Hands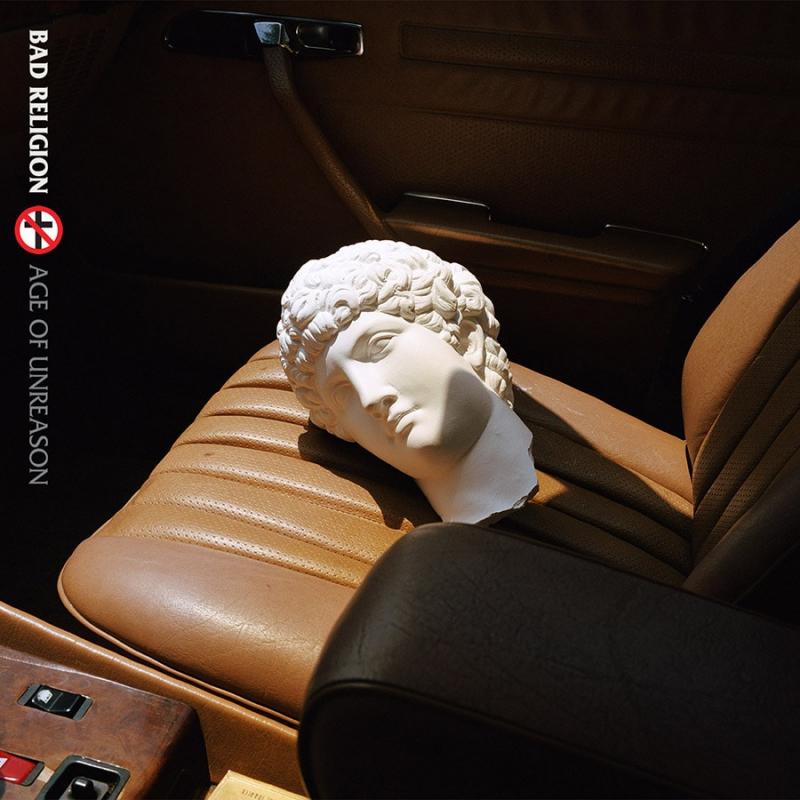 Bad Religion: trumping the bad man in the White House
Bad Religion have been making politically aware, high-speed, melodic punk rock for throwing yourself around with glorious abandon for nigh on 40 years now. As anyone who saw them at last year's Download Festival will be aware, however, their longevity does not mean that they have become stale or jaded in any way.
Greg Graffin, Brett Gurewitz and their fellow rabble-rousers may be long in the tooth but they still sound like young men going full-tilt with a sound that suggests a more tuneful Dead Kennedys or a more political Husker Du. Their long-playing ode to President Tiny Hands, alternative facts and ridiculous conspiracy theories,
Age of Unreason
, is a fine addition to their sonic armoury.
While political punk has been responsible for some seriously crass sloganeering over the years, Graffin's co-opting of philosophers like Thomas Paine and John Locke are an indication of lyrics that have received some proper consideration. "I don't believe in golden ages or presidents who put kids in cages" he howls on "End of History", while making clear that he doesn't think that the rot ends with the orange man-baby in the White House with plenty of jibes against "the new aristocracy" in "Old Regime". That said, there's nothing dry or preachy about these tunes, only one of which breaks the three-minute barrier.
Age of Reason may be Bad Religion's 17th album but it has all the passion of a debut release by youngsters half Graffin and Gurewitz's ages and none of the self-conscious plastic punk vibe of the likes of Green Day. As with last year's Ministry album Amerikkkant, it is also something of a confirmation that when worrying politics come out into the open, the musical backlash can often produce some worthy anthems for those on the right side of history.
When worrying politics come out into the open, the musical backlash can often produce some worthy anthems
rating
Share this article