CD: My Baby - MOUNAIKI: By The Bright of the Night |

reviews, news & interviews
CD: My Baby - MOUNAIKI: By The Bright of the Night
CD: My Baby - MOUNAIKI: By The Bright of the Night
Kiwi-Dutch psychedelic funk-rockers finally match their live reputation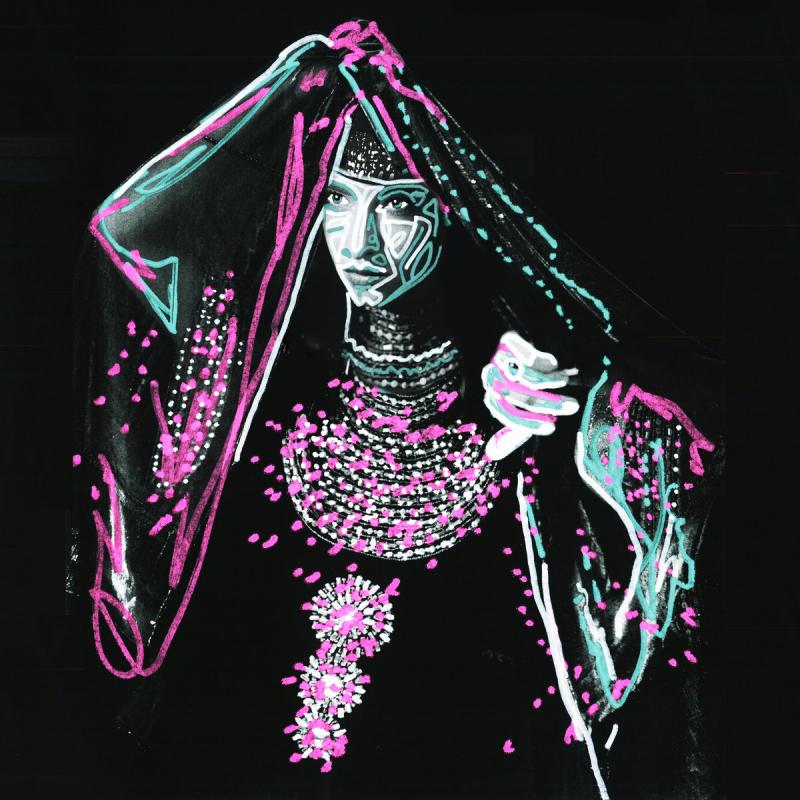 Frontwoman Cato van Dijk in typically shy and retiring attire
My Baby are one of the most exciting live acts currently in existence. They're a three-piece consisting of Dutch frontwoman guitarist/bassist Cato van Dijk, her brother, drummer Joost, and New Zealand blues rock guitar virtuoso Daniel Johnston.
Together they whip up tight, rollin' sets that are also supremely danceable, leading the audience into jammed psychedelia that also emanates sex, sweat and wildness, their own shamanic performance personas – especially Caro van Dijk's mesmeric stage presence - only amping up the heat. Their latest release finally lives up to their concerts.
My Baby's first two albums were retro-bluesey affairs, Seventies rock in feel. Their third, last year, was much more interesting, solidly adventurous, but still didn't capture the whirlwind LSD party of their live punch. MOUNAIKA – By the Bright of Night, however, showcases a festival-friendly sound from top to tail, while not losing sight of the songwriting. From the CD notes about the songs, it seems to be some sort of concept album, about a psychedelic subterranean journey through the nightworld. Whether you buy into that or not, the album still energizes.
Some numbers are backed with a housey beat, veering between organic and techno drums. "Shadow Dancer" and the title track both throb, with Johnson's licks ensuring that raw blues slick in and out of the grooves. "In The Club" is tinted - in fact, rather cheesily - with an electro-swing edge, while "Supernatural Aid" even musters the ghost of Rick James. Closer "Vigilante" embraces a tribalistic didgeridoo flavour, eventually mustering a rhythm akin to The Prodigy reinterpreted by an indigenous peoples' ceremonial. It descends into a welcome further five minutes of percussion-led extension called "To Be Continued…"
Cato van Dijk's voice has a rhythm'n'blues power, especially notable on less obviously crowd-pleasing tracks such as "For a Change" and "Silhouette". Jefferson Airplane spring occasionally to mind. The album is also underpinned by a strong seasoning of global roots music influence, as if Tinariwen and Transglobal Underground had crossbred with Tame Impala and Hawkwind. Their band name may let them down - strangely unmemorable for such a fiery unit - but My Baby's new album certainly doesn't. And, in the name of Osiris, catch them live. They're lethal.
Below: listen to title track of MOUNAIKI: By the Bright of the Night
A rhythm akin to The Prodigy reinterpreted by an indigenous peoples' ceremonial
rating
Explore topics
Share this article