DVD: Children's Film Foundation Bumper Box |

reviews, news & interviews
DVD: Children's Film Foundation Bumper Box
DVD: Children's Film Foundation Bumper Box
Clean, healthy and (mostly) intelligent - three discs of wholesome family fun
'4D Special Agent' Lisa East, running for her life
The Children's Film Foundation was founded in the early 1950s. Funded by a levy on cinema tickets, its mission was to provide wholesome Saturday morning entertainment, specifically "clean, healthy, intelligent adventure".
On a miniscule budget, the CFF produced scores of hour-long features until its demise in the late 1980s. Nine are included here, from 1956's
Peril for the Guy
to 1984's
Pop Pirates
, the latter featuring cameos from Roger Daltrey and soul singer PP Arnold. These films often depict an enchanting, prelapsarian
England
, one populated by bicycling policemen, pipe-smoking dads and resourceful kids who never swear. The nostalgia value of a three-disc set like this is tremendous, the best of the earlier examples holding a mirror to a less frenetic, simpler world.
Peril for the Guy and 1965's Cup Fever are engaging monochrome period pieces. The latter includes bit parts for Denis Law, Bobby Charlton and George Best, the grittier Manchester backdrop a welcome change. And while rabbit drama Mr Horatio Nibbles is a bizarre, whimsical romp which plays like a junior version of James Stewart's Harvey, there's a darker tone to a pair of films from the mid 1970s, The Battle of Billy's Pond and One Hour to Zero tackling environmental damage and nuclear Armageddon respectively.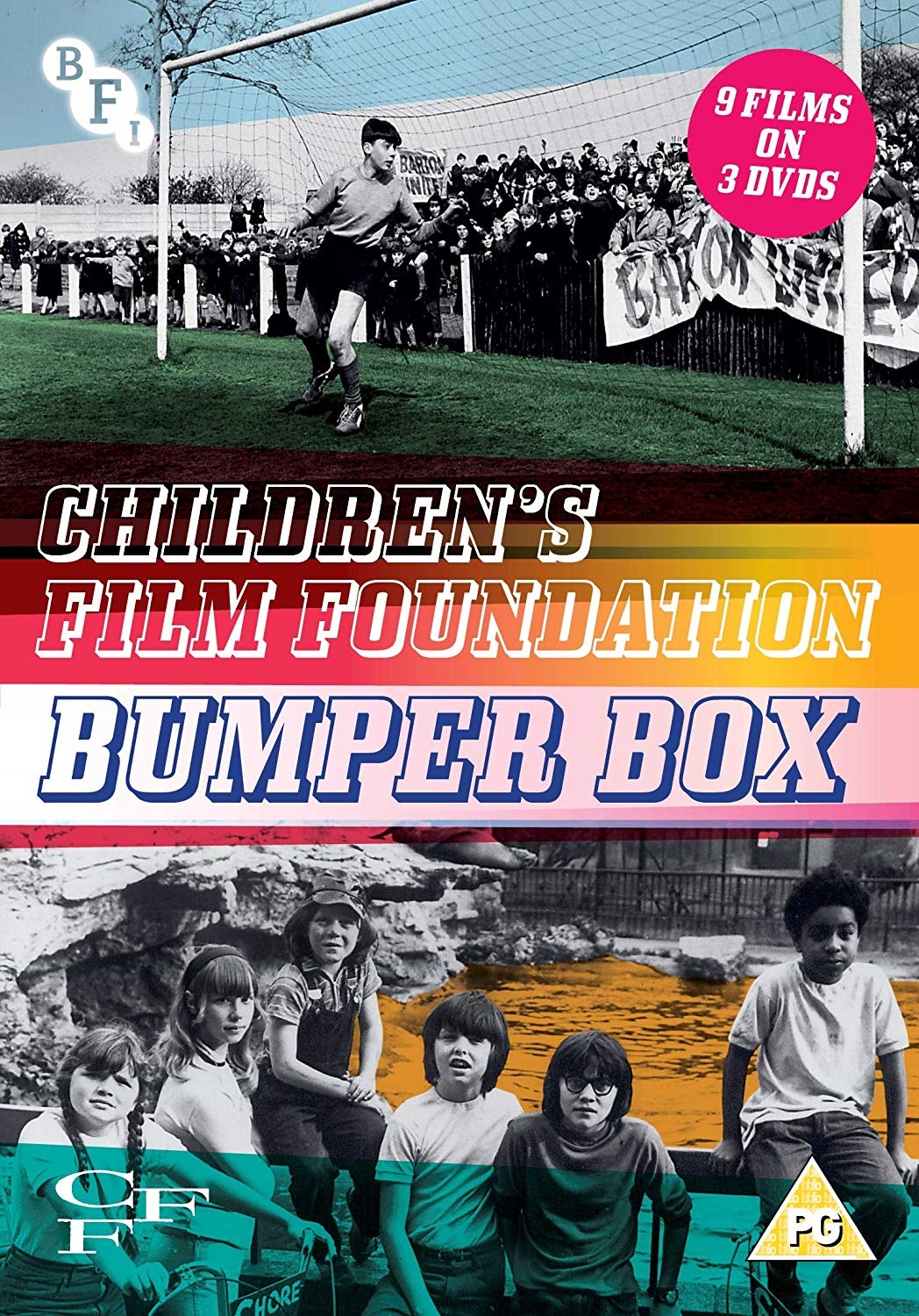 Quadrophenia's Phil Daniels (along with the extravagantly moustachioed Jimmy Edwards) turns up in Anoop and the Elephant, and The Zoo Robbery's pint-sized protagonists steer their own boat along the Regent's Canal without adult interference, giving us a glimpse of what London Zoo looked like in 1973. It's best to ignore the world's least convincing Yeti. There are cringeworthy moments, but it's difficult not to be swept along by the energy of these films. Most last less than an hour, the various directors invariably securing decent performances from young casts.
1981's 4D Special Agents stands up well, shot (like John MacKenzie's The Long Good Friday) on location in London's still undeveloped Docklands. There, Dexter Fletcher's gang battle thuggish jewel thieves accompanied by a nifty electronic soundtrack (this was the 1980s). Better still is Pop Pirates, where Grange Hill's Ricky Simmonds and his gallant reggae band The Pirates become involved in the murky world of pop video piracy ("get those Bowie promos copied now!"). Eastenders' Arthur Fowler pops up as a hapless dad, and disaster is averted by way of a C90 cassette strapped to a shaggy dog. You couldn't make this stuff up.
Bonus features on this BFI release include three dog-related shorts from the CFF's first decade, one starring the great Richard Massingham. There's an extended documentary spread over the three discs directed by CFF fan Jason Gurr, featuring vox pops from contemporary children explaining what they think of the various films, and an interview with prolific screenwriter John Tully. The BFI's Vic Pratt provides entertaining, comprehensive notes. A treat: 507 minutes of unrelenting joy, handsomely restored.