Hallé, Gardner, Bridgewater Hall, Manchester review – drama and humanity |

reviews, news & interviews
Hallé, Gardner, Bridgewater Hall, Manchester review – drama and humanity
Hallé, Gardner, Bridgewater Hall, Manchester review – drama and humanity
Happy return and powerful results in Strauss and Janáček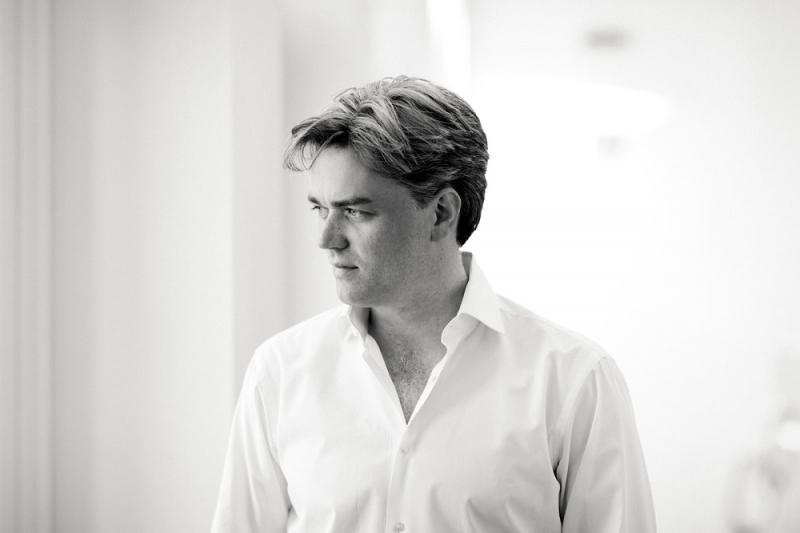 Edward Gardner: a new authority
Edward Gardner was back amongst friends when he opened the Hallé's Thursday series concerts. This was the place where he made his mark, as the Manchester orchestra's first ever assistant conductor (and Youth Orchestra music director), and he's been a welcome visitor ever since.
There's an air of personal authority to him now, and a physical style a little less reminiscent of Sir Mark Elder – from whom he undoubtedly learnt a lot in those early days – and both the Hallé Orchestra members and the Hallé Choir gave him of their best.
Richard Strauss's Also sprach Zarathustra was characterized by explosive precision from the Hallé brass where their impact most mattered, and measured, eloquent, long-breathed phrasing in Gardner's exposition of the score. Its huge orchestral resources were expertly controlled and blended, the sprawling structure of the tone poem given clarity and cohesion, and its progress accentuated by an extended progression of tension, speed and intensity towards the recall of its famous "Sunrise" opening. There was room, too, for a little indulgence in the gentler side of its character (though Gardner's brisk treatment of the waltz theme was never sentimental), and just a little of the Hallé's soupiest Viennese string sound to close the work.
Gardner had a Grammy nomination for his recent recording of Janáček's Glagolitic Mass, and for the performance of it that followed here he had two soloists from that occasion (part of his complete orchestral works series with his Bergen Philharmonic colleagues). Sara Jakubiak, soprano (pictured right by Ashley Plante), and Stuart Skelton, tenor, were therefore well aware of what he wanted to hear, and the quartet was very well completed by James Platt, bass, and Dame Felicity Palmer, mezzo-soprano.
Jakubiak set the tone with her passionate, vehement cry for mercy in the Kyrie, and a glistering, suitably angelic declamation of the opening words of the Gloria. The work is as operatic a setting of church liturgy as Verdi's Requiem, if not more so, and Stuart Skelton held his own in the dialogue-style writing that marks some of Janácek's vision and dominated in the extraordinarily high tessitura of the Credo's opening. The chorus, equally, has a vital dramatic role to play: the Hallé Choir, trained by Matthew Hamilton, were alive to that, producing a thrilling climax to the Credo that proclaimed a sense of struggle, not easy victory.
Janáček's extended Sanctus grew in rhythmic life and energy to a point of high rejoicing, and contrasted powerfully with the mystery-laden and fervent music of the Agnus Dei. The organ has a solo as well as accompanimental role in this Mass, making a completing statement of its own after the singing has ceased, which Darius Battiwalla delivered with resonant virtuosity before the jaunty, exuberant orchestral postlude, with its ringing fanfares (the Hallé brass again brilliant in tone) recalling the liveliness of the work's beginning. Janáček was an organist himself and knew the feel of the liturgy. He was also a master of the theatre, and united his senses of drama and humanity in this music. Gardner and his Manchester forces captured the same unique combination.
Janáček was an organist himself and knew the feel of the liturgy
rating
Explore topics
Share this article