Explore Ensemble, EXAUDI, St John's Smith Square review - making sense of Nono |

reviews, news & interviews
Explore Ensemble, EXAUDI, St John's Smith Square review - making sense of Nono
Explore Ensemble, EXAUDI, St John's Smith Square review - making sense of Nono
Riveting 'Principal Sound' event delivers the luminous rewards of austerity modernism
Tuesday, 20 February 2018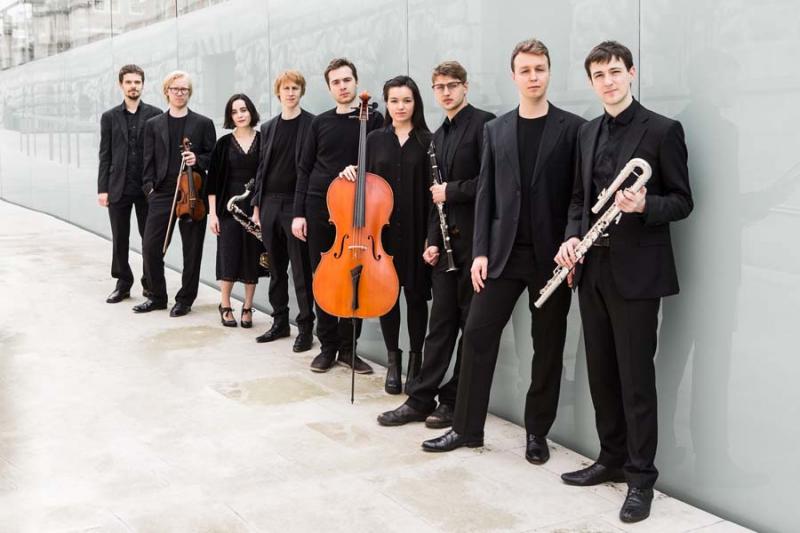 Explore Ensemble
This was an evening of silence and shadow, a chill, moonlit meditation, where each sound demanded forensic attention. Enter the world of Luigi Nono and his admirers.
As his compatriot Sciarrino wrote of
Lo Spazio Inverso,
which opened the concert, "Islands pulsating with sounds skim over lakes of silence… now we hear even the slightest tensions in the intervals as something new."
Sunday's concert at St John's Smith Square completed the Principal Sound weekend, which focuses on music of the last half-century, this year Nono's late works. Performed by crack contemporary vocal group EXAUDI (pictured below by Matthew Andrews) and the enterprising young Explore Ensemble, this imaginative sequence (by Principal Sound's curator Sam Wigglesworth) revealed the relationship between the Italian's austere, fragmentary vision and those who followed, from Feldman, Cage and Kurtág to Rihm and Rebecca Saunders. It revolved around the twin pillars of Nono's choral work Sarà Dolce Tacere and Wolfgang Rihm's Quo me rapis.
These two starkly dramatic, fiendishly difficult eight-voice works made a penetrating impact. Nono's was beautifully set up: first with Sciarrino's delicate Lo Spazio Inverso, its barely-breathed tones on clarinet and strings periodically shattered by dazzling éclats on celesta. Then came Kurtág's An…/A…, gentle oscillations of despair for solo baritone. In Sarà Dolce Tacere ("Silence shall be sweet"), Nono sets Cesare Pavese's poetic evocation of a landscape of white light and rock, stripping all sense of syntax from the lines, each singer releasing precise peals into a void. Some collide, producing luminous harmony; often there's a sense of naked shards raining down. It wasn't until they came to rest "in flaming silence" that one fully appreciated the controlled power of the performance.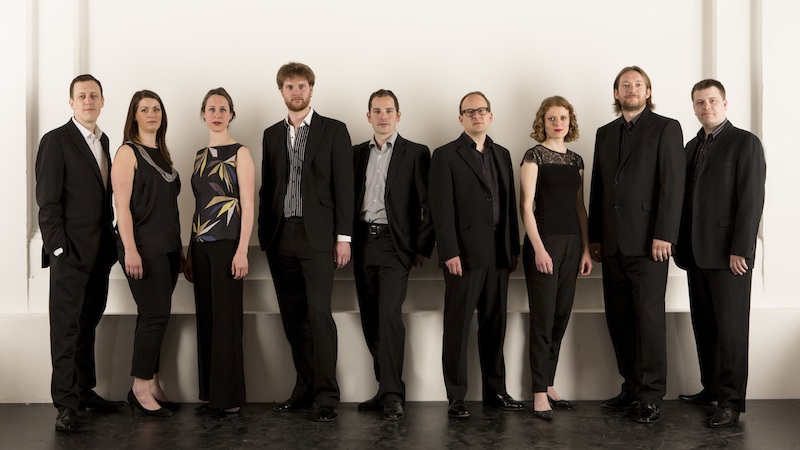 Rihm's Quo me rapis, written just as Nono was dying in 1990, has a clear kinship, with the addition of irrepressible ego. Two groups of singers faced each from the stage's extremities, conductor James Weeks isolated between them: here we have distance, gaping pauses, fragmentary utterances gradually intensifying to an old-fashioned climax. This is, as the text reads, "no slight or humble song", but a masterwork, realised with thrilling force.
Word-setting took a more conventional form in the premiere of Canadian Linda Catlin Smith's Uncertain for 8 voices, Virginia Woolf's pregnant, twilit phrases gently nudged into existence. Smith weaves a gossamer web of floating texture, deftly contrasted with the gleaming muscularity of Machaut virelai and John Cage's commanding Five, realised by Explore's performers with delicious poise.
Such juxtapositions were subtle, but crucial, as the players tip-toed through this frail, crystalline drift: in Feldman's Voices and Cello, wondrously sung by members of EXAUDI with cellist Deni Teo, voices clashed, unified, twisted apart in a riveting mediation. What a relief, still, when violinist Oscar Perks broke the spell with Kurtág's lusty little Carenza Jig. A bolt of colour in an icy world.
Colour was in short supply in Rebecca Saunders' Molly's Song 3 - Shades of Crimson: there was something rather comical about three pale young men fastidiously tinkering with guitar, viola and alto flute to summon Joyce's paean to female orgasm. They seemed to be tugging at the frayed edges of an idea in Saunders' intricately-designed construction. Was Molly's savage "yes" in there somewhere, remote, abstracted? I sense Nono would have approved.
Two starkly dramatic, fiendishly difficult eight-voice works made a penetrating impact
rating
Share this article