Classical CDs Weekly: Sollazzo Ensemble, Barbara Hannigan, Zoltán Kocsis |

reviews, news & interviews
Classical CDs Weekly: Sollazzo Ensemble, Barbara Hannigan, Zoltán Kocsis
Classical CDs Weekly: Sollazzo Ensemble, Barbara Hannigan, Zoltán Kocsis
Songs from the 14th century and a new disc from a versatile soprano. Plus a great Hungarian pianist's last recording
Saturday, 02 December 2017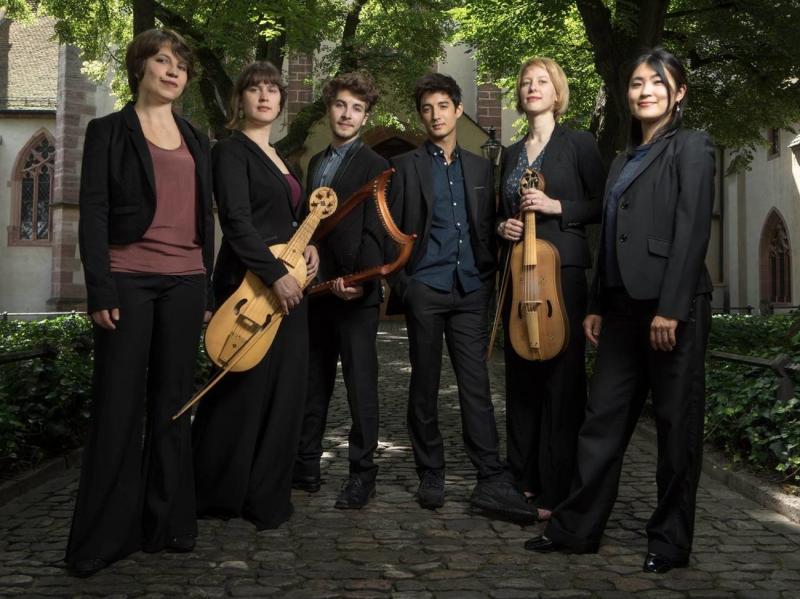 The Squarcialupi Codex? Find out more with Sollazzo Ensemble
Sollazzo Ensemble: Parle Qui Veut - Moralising songs of the Middle Ages (Linn)
Here, Anne Stone's fascinating sleeve essay does get a bit Dan Brown at times: there's mention of a mysterious song collection called the Squarcialupi Codex, and talk of a diminutive 14th century composer lacking many fingers and toes. The said songbook contains a lament sung by the personification of Music, "weeping… to see pleasant minds abandon sweet and perfect qualities for frottole". In essence, the voice of a grumpy oldster complaining that today's youngsters spend their time listening to crap instead of the good stuff. In a setting by the talented multi-instrumentalist Francesco Landini, it sounds ravishing, sung by two sopranos and tenor with harp accompaniment. Sollazzo Ensemble give us a collection of 13 short songs, each one terrific. Elsewhere, envy's destructive powers are compared to the glance of a basilisk, and sundry other lyrics rail against dishonesty, deceit and distrust. Yet the effect is always invigorating: numbers like Andrea da Firenze's "Dal traditor" fizz with energy, and the slower numbers overwhelm. Craziest is the final song, Antonio da Teramo's "Cacciando per gustar/Ai cinci, ai toppi". It closes with several minutes of raucous market cries. Chestnuts, figs and Sardinian cheese all feature.
This is an exceptional release, and the most enjoyable early music collection I've encountered. I was lucky enough to hear Sollazzo give the performance which won them first prize in the York Early Music Festival's International Young Artists Competition back in 2015. I'm still reeling from the experience. Making this recording formed part of their prize. It's phenomenal: excitement, sensuality and sheer fun abound. Sopranos Yukie Sato and Perrine Devillers take on the lion's share of vocal duties, aided by tenor Vivien Simon. The backings, on, variously, harp and a pair of vielles, are consistently exquisite. Anna Danilevskai's direction is flawless. Brilliant, in other words.
Crazy Girl Crazy: Music by Berio, Berg and Gershwin Barbara Hannigan (soprano and conductor)/Ludwig Orchestra (Alpha)
Begin with Bill Elliott and Barbara Hannigan's Girl Crazy Suite. Gershwin was writing his musical in New York at the same time as Berg was working on Lulu. Assembled as a companion piece to Berg's Lulu Suite, it's scored for identical forces and gives us Gershwin with added Berg and Mahler. It works supremely well: despite the occasional passages of heightened dissonance, it always feels like Gershwin. As an acquaintance of Berg, you suspect he'd have been flattered by it, and delighted by the orchestral players chipping in with backing vocals to "Embraceable You". Hannigan both directs and sings. She sounds thoroughly at home, her vocals never too stiff.
The opening movement of the Lulu Suite is conducted with similar care: bizarrely, bits of it sound very Gershwinesque, and there's a mesmeric "Lied der Lulu" at the centre. Berg's chromium-plated orchestral textures gleam and shimmer in Hannigan's hands, and the percussion, harp and piano writing really tells. As an amuse-bouche, Hannigan sings Berio's Sequenza III, this beguiling, bonkers study of "the relationship between a soloist and her own voice" transposed up a few notches. It's shriller, funnier and more unsettling as a result. A triumph, and the package comes with an entertaining bonus "'making of"' DVD, directed by one-time Bond villain Mathieu Amalric.
Hommage à Fritz Kreisler Barnabás Kelemen and Zoltán Kocsis (BMC)
This collection is superb on its own terms; violinist Barnabás Kelemen's selection of 21 miniatures by Fritz Kreisler is superbly entertaining. He plays with warmth, charisma and a palpable sense of fun. This music's difficulties shouldn't be underestimated, and hearing Kelemen swoop and swoon through Kreisler's winning "Syncopation" has been one of my more enjoyable experiences during a long week. Then you reach a piece like the "March miniature Viennois" and you sense that Kelemen is responding to a fantastic accompanist, every tiny pianist flourish answered in kind. You'd expect nothing less from the great Zoltán Kocsis, whose last recording this was. There's a sweet tribute from Kelemen in the notes, describing the release as "the sweetest and most coveted fruit" of a 20-year relationship, during which the two musicians had moved "from the profundities of Bartók to the heights of Bach". And there's a tribute from composer György Kurtag, paying tribute to Kocsis's Kreisler accompaniments in the following terms: "…pieces we used to pass by with a shrug of the shoulders have become diamonds."
Kocsis lamented the fact that Kreisler's superb piano parts were often overlooked and badly played. Not here – this collection presents a proper meeting of equals. It's as if the same mind is inhabiting both instruments, as in a stunning traversal of "La Gitana". It smoulders and fizzes. Familiar numbers like "Midnight Bells" and the "Toy Soldier's March" sound freshly-minted. Kocsis's erudite notes are a good read. Lovely, life-enhancing stuff, and an upbeat farewell to a great pianist.
Chestnuts, figs and Sardinian cheese all feature
Explore topics
Share this article