CD: Björk - Utopia |

reviews, news & interviews
CD: Björk - Utopia
CD: Björk - Utopia
Nature and classicism collide in a profoundly forward-thinking compendium of hope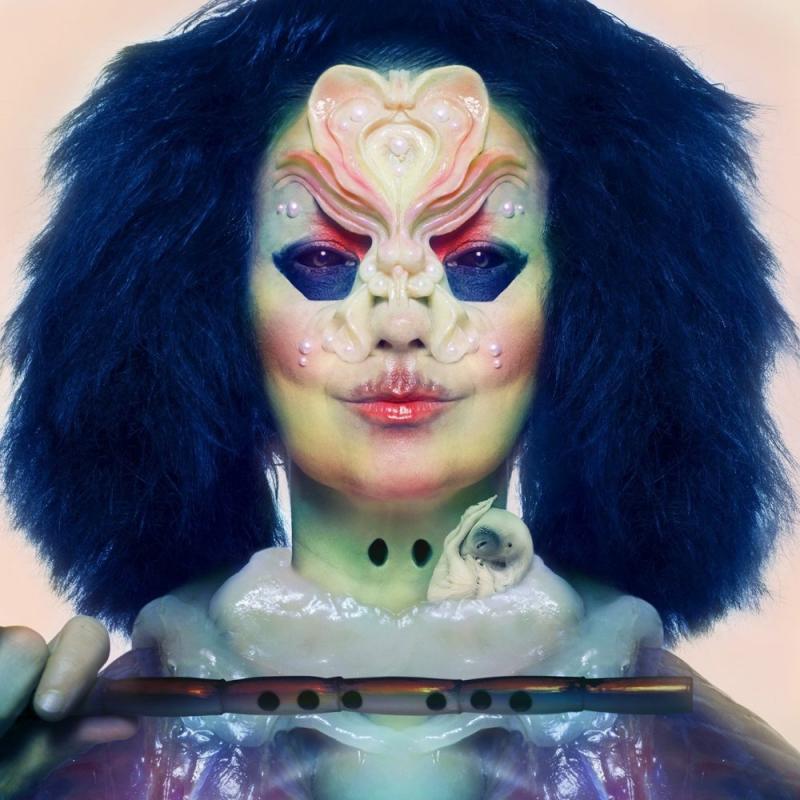 Björk's 'Utopia': sage and frank
If I found it acceptable to swear at my children, I would serenade them with Björk's "Tabula Rasa". It goes: "My deepest wish, Is that you're immersed in grace and dignity, But you will have to deal with shit soon enough, I hoped to give you the least amount of luggage, Got the right to make your own fresh mistakes, And not repeat others' failures." It's my own personal vision of utopia, in a nutshell.
The rest of the album is equally as sage, and frank - notes and noises that create a soundscape made up of early English evensong ("The Gate"), with flutters of pagan pipes and rushes of freezing Icelandic winds.
"Arisen My Senses" opens with squeaks of birdsong that fuse seamlessly with electro ambience, and a rushing, heady sense of paradise infuses everything that follows. "Blissing Me" is the love song that's riding the post-Vulnicura wave (Björk's 2015 break-up album full of misery and despair) - and chimes with her quip earlier this year that Utopia is her "Tinder album". It tells of "two music nerds, obsessing... sending each other MP3s, falling in love to a song" set to a solo harp and pockets of space in sound.
Her message of positivity resonates in a way that feels real
"Utopia" has elements of whalesong, dolphin vocals and flute that could be a relaxation track on your Spotify 'Meditate' playlist; "Paradisa" is another experiential installation of natural sound, birds, animals, water droplets and shimmering vocal echo. "Body Memory" defines the landscape that she's tracking as personal, metaphorical - "I mime my whole mountains, The moss that I'm made of, I redeem myself." This mixing of the personal, the planetary and the melodius culminates in perhaps the most essential line: "Surrender to future."
Björk rolls her tongue overtly, sucks in breath, plays on her Icelandic accent ("Features Creatures") and experiments with haunting backing, crackling electro-static beats and wonky synth that somehow don't jar with a flute overlay. All the elements of artistic, corporeal, futuristic are interwoven, expertly, so that her message of positivity; of imagining a future you want to create for yourself, resonates in a way that feels real.
In "Future Forever", a minimalist experiential installation housing gaps between synth sounds and lyrics, she sings: "your past is a loop, turn it off, See this possible future and be in it" - it's a glorious statement of intent, for me, for you, for those children... Just as soon as I can swear at them.
'Utopia' has elements of whalesong, dolphin echo and flute that could be a relaxation track on your Spotify 'Meditate' playlist
rating
Explore topics
Share this article