CD: Liam Gallagher - As You Were |

reviews, news & interviews
CD: Liam Gallagher - As You Were
CD: Liam Gallagher - As You Were
Former Oasis and Beady Eye frontman looks to the future, but remains steeped in the past
Wednesday, 04 October 2017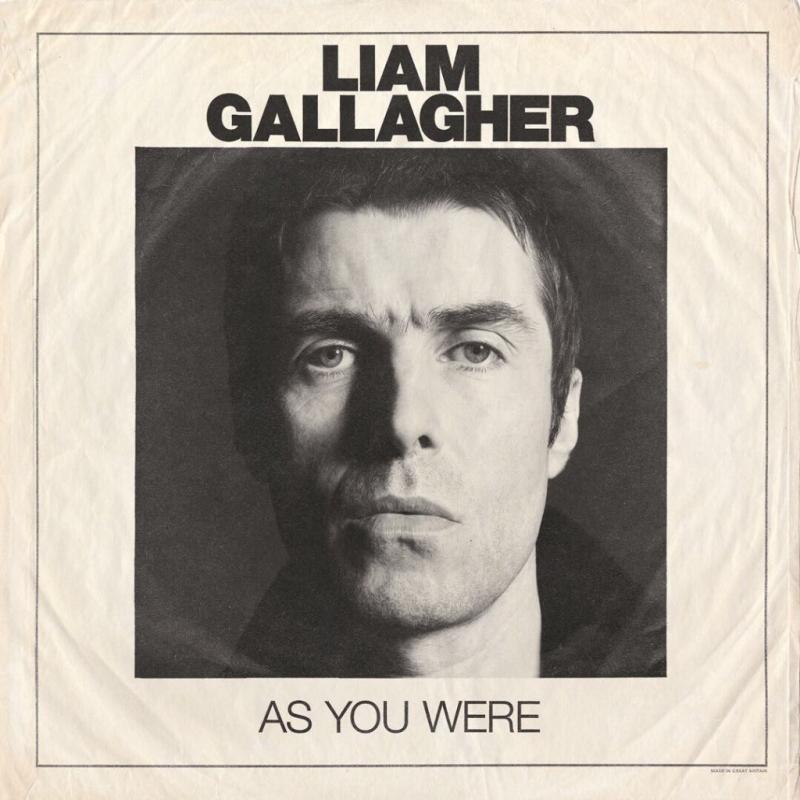 Liam is as Liam was
When Liam Gallagher turns up with an album in tow, no one is expecting "Jazz Odyssey". You wouldn't call a plumber to turf your lawn, and you wouldn't ask ISIS to explain the dynamics of intersectionality. Similarly, you wouldn't expect the former Oasis and Beady Eye frontman to deliver anything other than Beatles-inflected rock stompers.
For the most part that's exactly what you get. I stopped counting Fab Four references when I ran out of digits, but lyrically, there are nods to "Helter Skelter", "All Things Must Pass", "Happiness is a Warm Gun" and "Run For Your Life" among many others, and the influence – of course – continues into the tunes. The most striking of the musical flashbacks is Liam's mea culpa, "For What It's Worth", which sees him aping Oasis aping the Beatles. If it were Noel doing this, you might suspect he was being knowingly cute, with Liam, it's… less certain.
The high points come in the songs that bookend the collection, and it's here that we see the fruit born by Liam's songwriting partnership with the Grammy-winning producer Greg Kurstin, who also brings a much bigger sound to bolster the proceedings. "Wall of Glass", mercifully stripped of its crashingly literal video interpretation, is punchy, sharp and generally fit for purpose. "Bold" comes wrapped in rich, filmic swathes of guitar and "Greedy Soul" has a pace and touch that lifts it beyond the plodding thud rock we might have anticipated.
Meanwhile, near the exit, "Come Back To Me" sees Gallagher sounding not unlike Bob Dylan backed by Ringo with a truly excellent piano riff to sweeten the deal as the song fades. Meanwhile, if you've ever wondered what the Auf Wiedersehen, Pet theme tune "Breaking Away" would sound like if covered by the Beta Band, penultimate track "Universal Gleam" is the answer. Three listens in and it might well be my favourite thing here.
The rest of it is unremarkable at best and, of course, the lyrics are, in places, awful, but As You Were still rates as the best thing that Liam Gallagher has been involved in for the larger part of two decades. There's precious little danger of any new converts, but the Stone Island disciples will see this as a second coming of sorts.
If it were Noel doing this, you might suspect he was being knowingly cute, with Liam, it's… less certain
rating
Share this article