Adam Macqueen: The Lies of the Land review - light, but enlightening |

reviews, news & interviews
Adam Macqueen: The Lies of the Land review - light, but enlightening
Adam Macqueen: The Lies of the Land review - light, but enlightening
Private Eye journalist has fun telling the history of political porkies
Sunday, 17 September 2017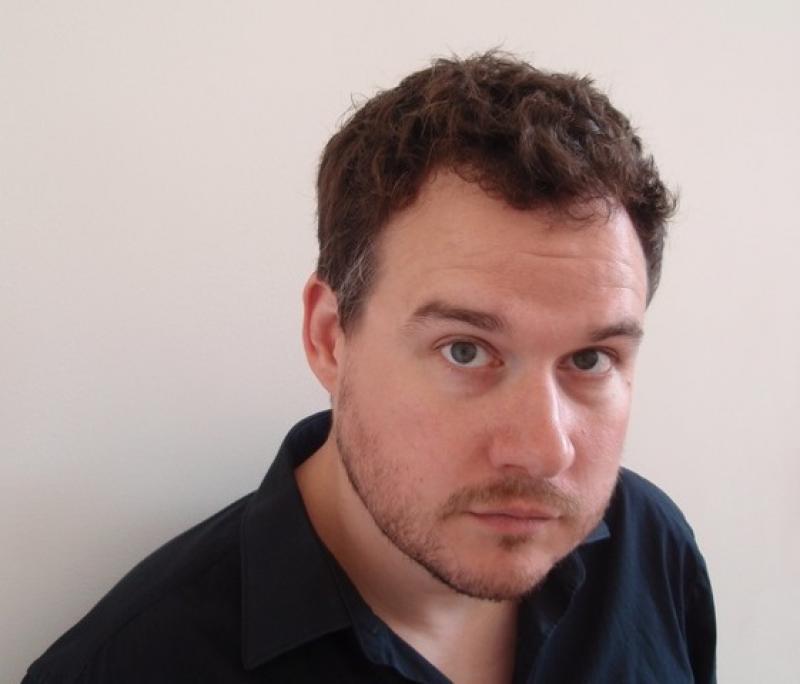 Adam Macqueen: 'For decades now we have felt that our elected representatives speak with forked tongues'
We are now firmly in the post-truth era as defined by Oxford Dictionaries: "adjective - relating to or denoting circumstances in which objective facts are less influential in shaping public opinion than appeals to emotion and personal belief." Never have we been more in need of honest discourse, but dishonesty – or what Alan Clark memorably described as "being economical with the actualité" – has somehow become the order of the day.
We don't expect honesty from Fox or the Daily Mail but other media sources we once believed existed to tell the truth no longer feel compelled to do so: The Times, say, because its agenda is largely set by proprietor Rupert Murdoch, and the BBC, because it is fearful for its license fee and therefore its future. Economy is their default setting when it comes to inconvenient news. Politicians have long stalked the badlands between mere economy and actual untruths. As Adam Macqueen notes in his introduction to The Lies of the Land: A Brief History of Political Dishonesty, "while downright dishonesty may have increased in volume and visibility in recent years, it is not a new development in politics. For decades now we have felt that our elected representatives speak with forked tongues."
Readers of Private Eye, which between the jokes and the cartoons has been a relentless exposer of fibbers, falsifiers and fabricators, will be familiar with Macqueen, whose beat includes the Number Crunching and Focus on Fact features. They will also remember his coverage of the phone-hacking trial, at which many an untruth was told. In The Lies of the Land, he offers a tour d'horizon of political prevarication and perjury, on both sides of the Atlantic.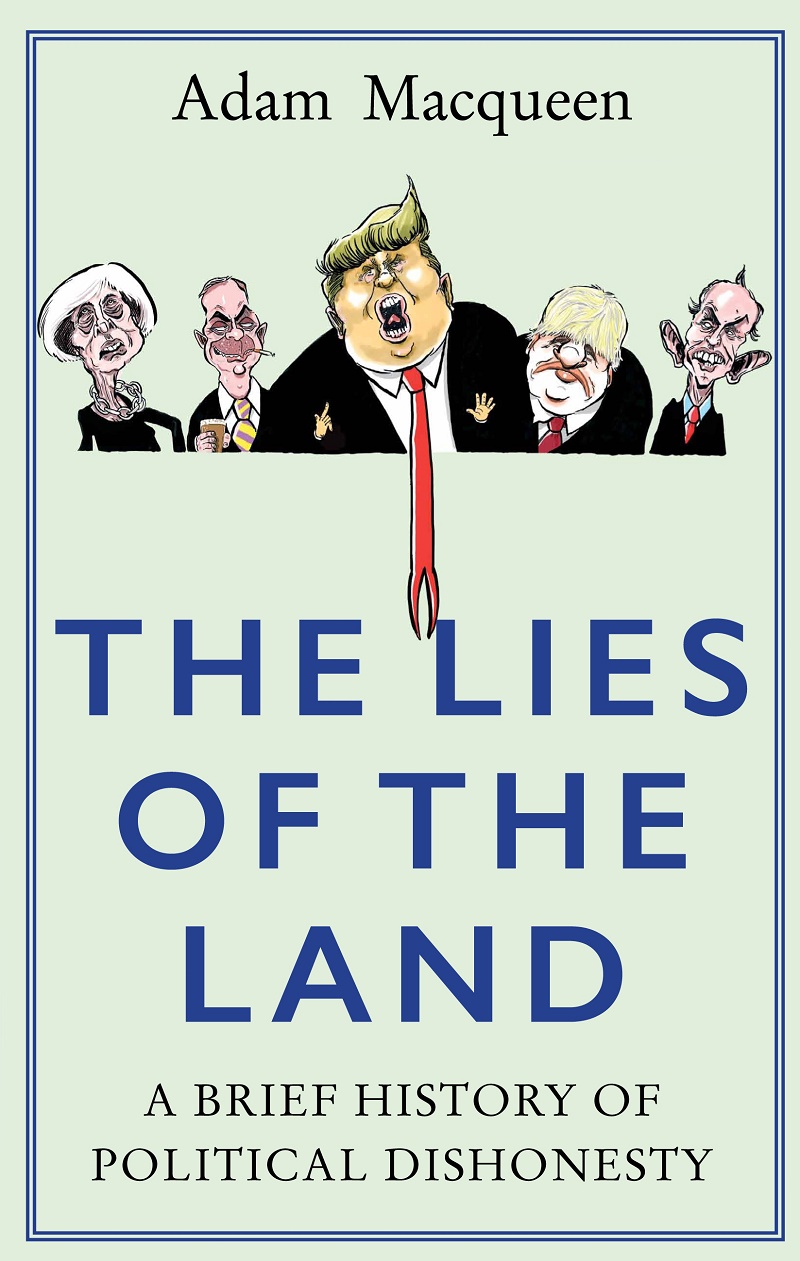 When Churchill suffered a stroke in 1953, the official line was that he merely needed "respite from his arduous duties and is in need of a complete rest". This despite the fact that the elderly prime minister was thought to be at death's door. Since a Bermuda summit with President Eisenhower had to be cancelled, Churchill's private secretary had to confide in the White House – which had of course kept President Roosevelt's paralysis hidden from American voters. Since Churchill had aided and abetted in those untruths, Eisenhower had no problem reciprocating.
Watergate of course features, Nixon as cack-handed as he was crooked, as does the Lewinsky affair, during the course of which Clinton told the American people that "while my answers were legally accurate I did not volunteer information". It's a line that sums up the behaviour of many public figures: lawyering is such a handy background for politicians though, as David Mellor and Neil Hamilton found out, it's not always sufficient to prevent an undignified tumble from grace.
We've most of us told a white lie to extricate ourselves from an embarrassing situation but for politicians there's often so much more at stake and the tangled web of deceit can be a quick knit, particularly in today's 24-hour media glare. What's far more interesting are those for whom the line between truth and untruth, fact and fiction, becomes so blurred that they cannot tell the difference. Jeffrey Archer, who went to jail for perjury, had surely lost his compass steer.
And then there's "emotional truth" of the sort that led Britain to invade Iraq. Macqueen doesn't believe Tony Blair lied about Saddam's WMDs – simply that he persuaded himself of something he wanted to believe. Blair's "messianic fervour", his sense that "he alone was afforded a vision of what was best not just for Britain but for everyone", led inexorably to the infamous dodgy dossier compiled, with cherry-picked information that fitted with that vision and made the case for invasion.
The biggest lie is of course Brexit, the entire EU campaign resembling a contest to see "who can lie the loudest". The Leave side was led by Dominic Cummings, whom David Cameron described as a "career psychopath", and then there was the bus, with its £350m whopper and NHS logo. But then the 1975 referendum campaign was fought on a lie: a secret Foreign Office paper acknowledged that "the loss of external sovereignty will however increase as the Community develops".
As for Theresa May, our avowedly Christian Prime Minister shows scant regard for the ninth of the Ten Commandments, about not bearing false witness. The poor man whom she couldn't deport because he had "a pet cat" was a young Bolivian in a long-term relationship who had outstayed his visa and was applying for leave to remain, which he was granted. Upholding the court's decision, Judge Judith Gleeson offered a joke: "The cat… need no longer fear having to adapt to Bolivian mice".
The Lies of the Land is a light, but also enlightening, read. If readers doubt its veracity, they can always check the meticulous footnotes.
Adam Macqueen's The Lies of the Land: A Brief History of Political Dishonesty is published by Atlantic Books