CD: Iron and Wine - Beast Epic |

reviews, news & interviews
CD: Iron and Wine - Beast Epic
CD: Iron and Wine - Beast Epic
Americana as comfort food - a refuge from US realities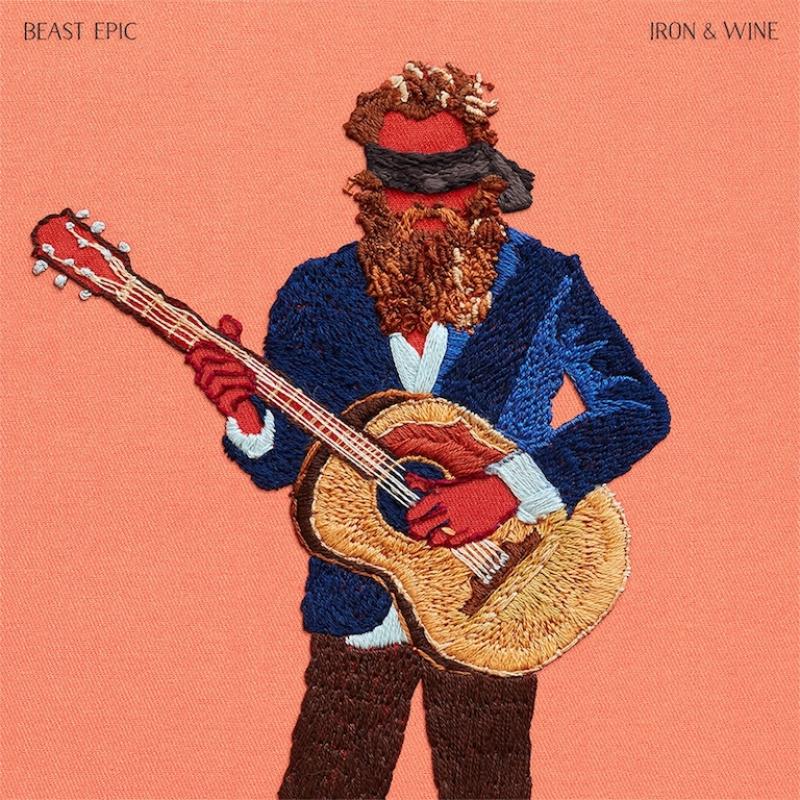 Beast Epic: the quest for home and the natural world
Iron and Wine's songs sweet melancholy songs are instantly recognisable, as if their principal author Sam Beam inhabited a parallel universe of the American imagination, a slightly whimsical and yet soulful territory, in which the extremes of hope and despair, love and disappointment, joy and grief, co-exist, feed of one another and provide one of the essential tonal colours of what is know as Americana
.
There has always been a strain of hard-sought purity in the American adventure, a natural and yet paradoxical contrast with the greed and a territorial expansion and exploitation that have as much of a place in the nation's narrative. The mania that drives the so-called manifest destiny of this hard-driven enterprise, a perpetual and often frantic road movie of the imagination, is countered by a dedication to place, to setting down roots, and to watching nature – the days and nights, weather changes and seasons – go by.
This latest and all of Iron and Wine's albums touch on that quest for home and the natural world and cycles, a home, that, because of the rest of the country's mythology, is always experienced with ambivalence: "every dreamer falls asleep in his dancing shoes," Beam sings on "Thomas County Law", alluding to a paradoxical restlessness around being rooted and sedentary.
"Our music is warmer than blood," he sings on "Call It Dreaming", as sweet a mournful song as you could wish, the honeyed tones of vocals double-tracked and echo-laden as has always been Iron and Wine's style. This is music as a kind of comfort food, rescuing the lost from self-destruction, inducing a form of spiritual longing, just the right side of saccharine.
The tone, however heart-warming, with poetic allusions mysterious enough to feed visions of innocence and child-like fantasy, becomes too predictable. This album, although new, is interchangeable with earlier ones, as if cosily treading warm water were the best option in the quest to ward off demons and quiet the mind. It's easy to forget, with this often immensely appealing music, that the abyss that produced the helter-skelter depth and drama of the blues, is still around us. Sam Beam acts as if some kind of paradise were just around the corner, and it is not.
There has always been a strain of hard-sought purity in the American adventure
rating
Share this article