Kendal Calling, Lowther Deer Park review - a mini-Glastonbury of the border lands |

reviews, news & interviews
Kendal Calling, Lowther Deer Park review - a mini-Glastonbury of the border lands
Kendal Calling, Lowther Deer Park review - a mini-Glastonbury of the border lands
Happy Mondays, Slaves, Brian Wilson and Franz Ferdinand, plus many off-peak delights, in the muddy magic of the Cumbrian countryside
The main stage at Kendal Calling
Kendal Calling is a lovely festival. Charmingly misnamed – it's set 30 miles from Kendal in Lowther Deer Park, a couple of miles from Penrith, in the northern Lakes – it takes place over four days in spectacularly beautiful Cumbrian countryside.
It has clearly been lovingly nurtured, but Kendal Calling has many natural attributes going for it: leafy woodland mystery, rolling hills, lakes, all that caper, plus a cosy, walkable site and a main stage set in a tree-fringed bowl which gives the feel of a shallow amphitheatre.
Naturally, by lunchtime on Thursday the entire place is already a mud bath, the greenery disappearing under thick smudges of brown. Things will only get sludgier and sloppier as the weekend goes on, and a weather pattern emerges: heavy rain showers overnight and into the mornings; sunshine in the afternoon and evenings. Further rain optional. The parade gets wet but spirits remains undampened.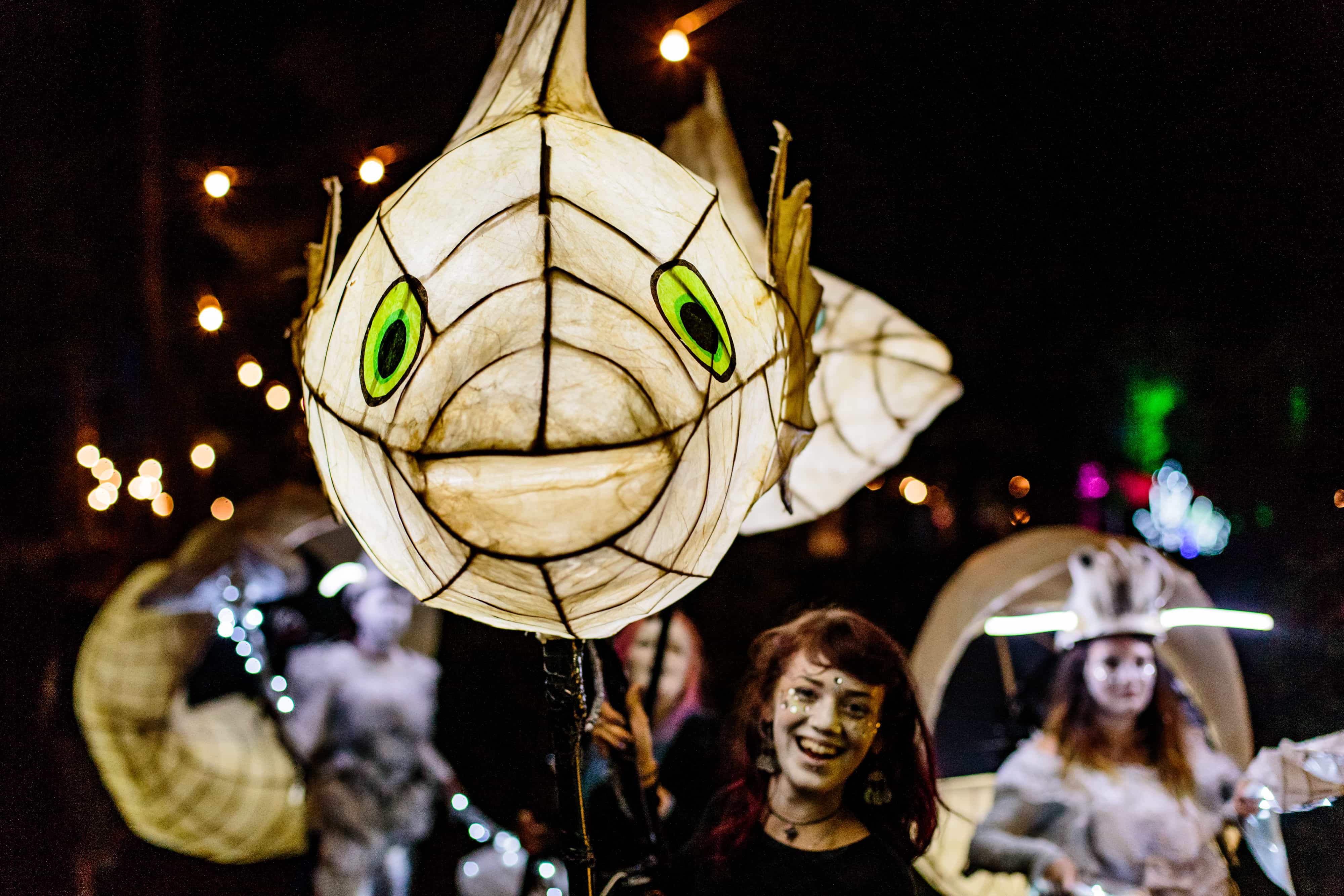 In its 12th year, the festival has a distinct and enviable atmosphere which is more than robust enough to withstand the vagaries of an English summer. None too desperate to be hipster-than-thou but offering more than meat-and-two-veg basic, it has carved a bespoke niche. With its clubby side shows and woodland installations, the vibe is, what? Real ale and real music, with a cherry on top? Andy Goldsworthy living art sprinkled with glitter and music? A mini-Glastonbury of the border lands? Whatever it is, it works.
The bill is cannily curated to appeal to parents, kids, parents and kids, groups of fortysomething clubbers, weekend hippies and roaming hordes of mostly northern teens happy for any excuse to let off steam – and flares – before their exam results drop through the door like destiny.
With a dozen stages, they all have plenty of options to choose from. On Thursday, when the site is only partially up and running, much of the action centres on the main stage. Man & the Echo – imagine a politicised Divine Comedy with a bit more muscle and touch of disco pizazz – warm things up nicely. As drizzly afternoon gives way to sunny evening, Frightened Rabbit appear, bearing scant resemblance to the raw trio which made the outstanding The Midnight Organ Fight a decade ago. They sound a bit beefy and Americanised these days – singer Scott Hutchinson even looks like a grizzled trucker – and their overly slow early evening set fails to spark.
Happy Mondays, however, are more like it. Despite Shaun Ryder (pictured below) giving every appearance of learning the setlist on the spot, their loping hoodlum racket really gets the festival going. They look extraordinary: Bez – the maraca man – appears to have come dressed for an Ealing Comedy caper involving golf in the 1950s; Ryder prowls the stage in designer hoodie like an aggrieved car park attendant, barking out non-sequiturs – "dontcha like Mars Bars, or what?" – while Rowetta gives off dominatrix vibes and brings the soul. Parents dance with their kids, mouthing the mucky words to "Bob's Yer Uncle". Very Kendal.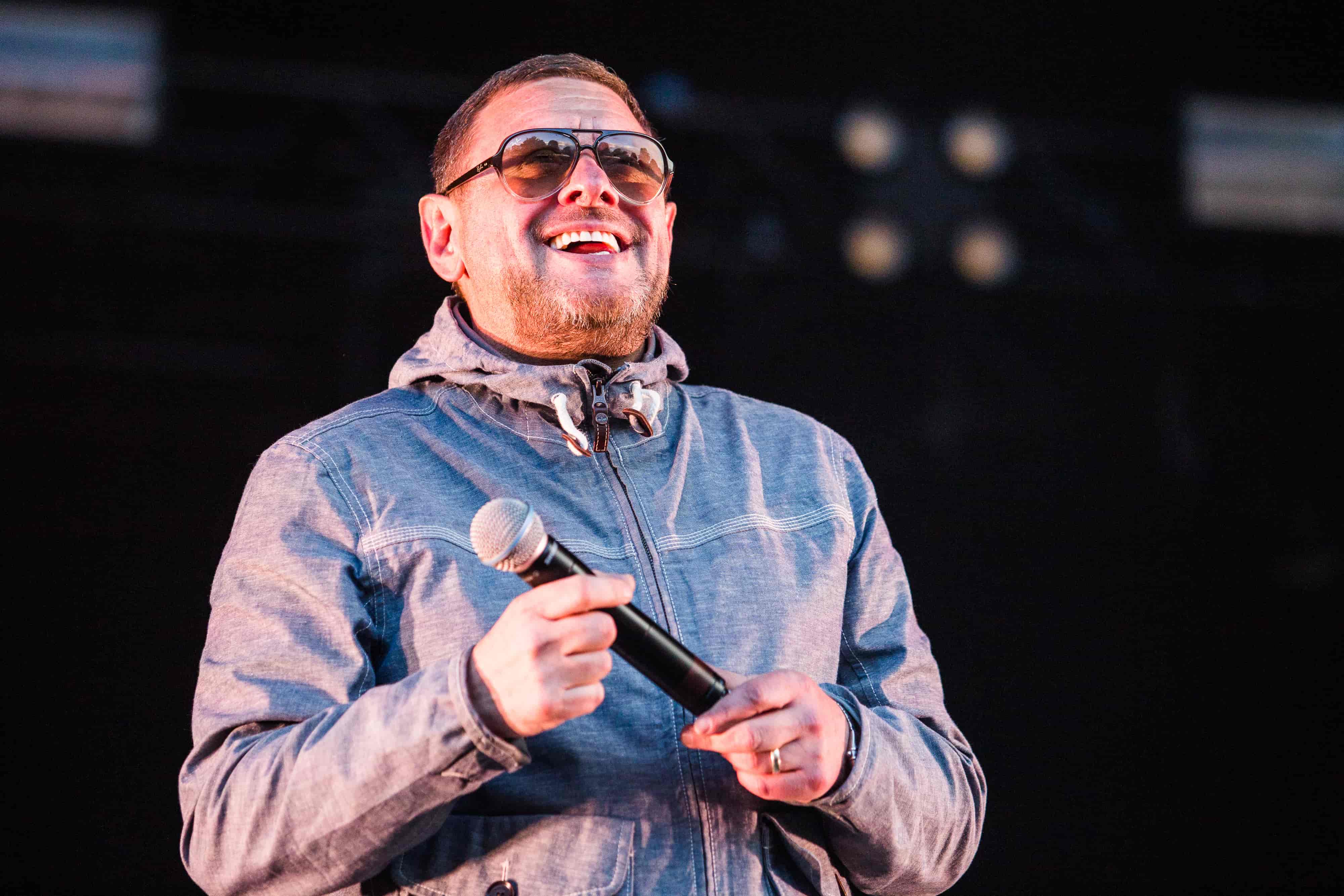 They end with "Step On" and "24 Hour Party People", Bez bandying on stage with a gorilla wrapped around his neck, Ryder looking like he has an urgent appointment to keep. In contrast, tonight the always excellent Franz Ferdinand seem a little too straight-laced, like smart sixth-formers out-gunned at the school disco by their more streetwise rivals. Their oddly-paced set peaks a bit too early and peters to an end.
Friday starts with a wander around the nooks and crannies of the woods. When the rain comes, Chai Wallah is a funky refuge, a family-friendly lounge with a hint of opium-den loucheness around the edges, proffering boozy coffees and laid-back sounds. Over the weekend, some of the most enjoyable half-hours of music happen here courtesy of bands like Brighton's Time For T.
On the main stage, Kate Nash (pictured below) bounces on like a walking bag of Haribo. Her music is a pick and mix of styles, from the prowling, pissed-off concentric groove of "Dickhead" to a doo-wop ballad about her dog to her breakthrough, sub-Lily Allen hit, "Foundations". She ends up trying to hug the entire crowd, and it's hard not to warm to her. Australia's DMAs are fronted by a sweet-voiced Tim Farron-lookalike, and their wistful, very tuneful pop goes down well as the evening falls, particularly "Delete" and "Lay Down". Circa Waves follow with generic indie rock of little discernible character. Attention wanders to an inflatable pink and black pig on a stick hovering above the crowd.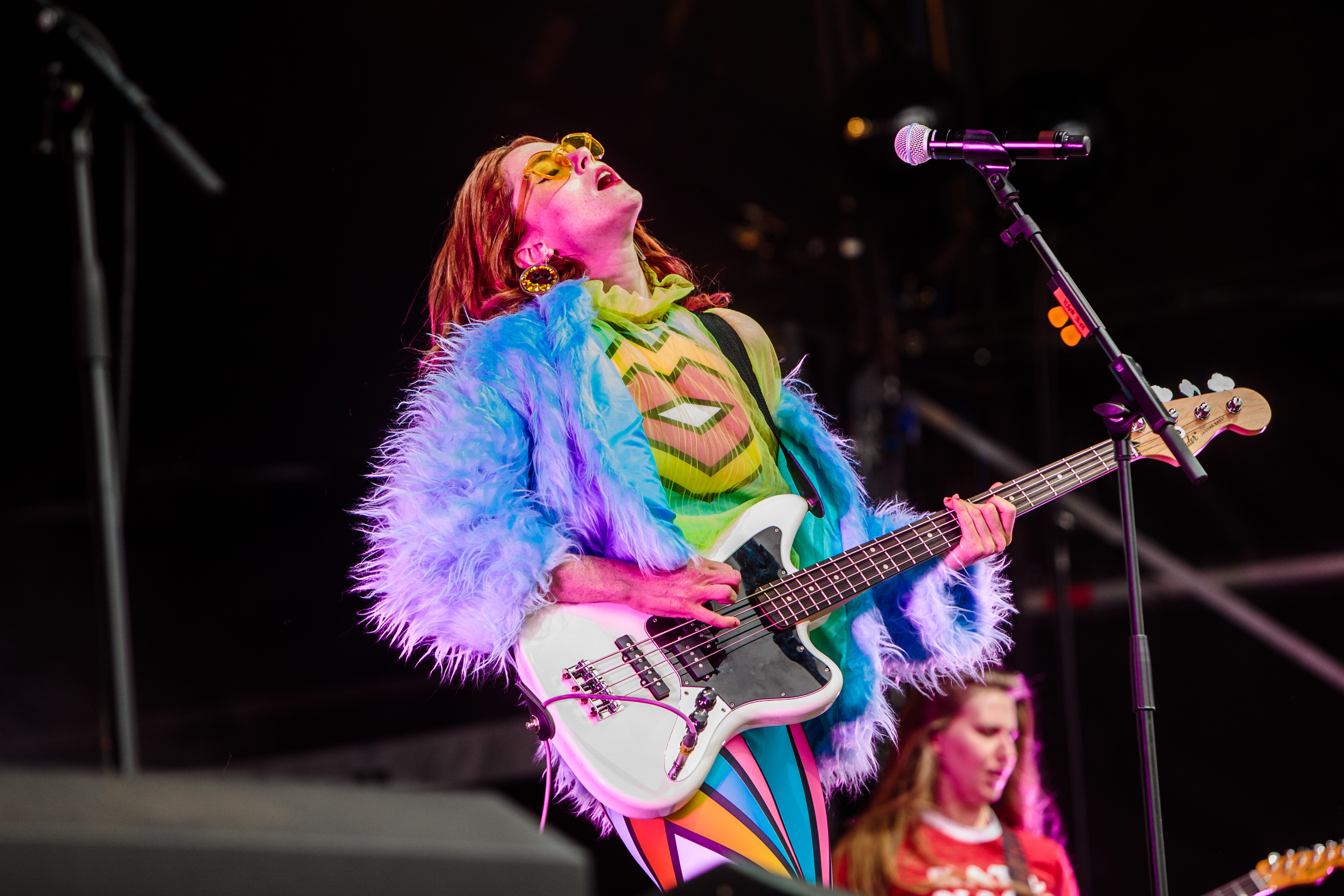 One problem with a relatively small festival like Kendal Calling is that, when the headlining act is a cross-generational crowd-puller, it can suck all the energy from the rest of the site. It happens with the Stereophonics on Friday night. The comedy tent decants, the glitter stalls fall pale and silent, and although Thingumabob and the Thingumajigs manage to keep feet moving in the Riot Jazz big-top, mostly everyone else is watching Kelly Jones and co, who are very decent if you like that kind of thing, and quite dull if you don't. They bring an emotional prickle to the chilling air with "The Boy in the Photograph" and "Dakota".
Saturday we wander. Up in the woodlands, Cal Rush Williams performs hard-bitten Americana with a gruff, if rather rote rigour. There's more to chew on in Chai Wallah, where the sparkly Holly Holden blends West African and South American rhythms with a glam aesthetic and choppy estuary vowels.
Punchy Spanish language and mariachi-tinged versions of Smiths and Morrissey songs – what's not to like?
At the other end of the site, past the chair-a-planes and giant Strongbow archer figure, the Tim Peaks Diner – named after its patron, The Charlatans' Tim Burgess – is a permanently buzzing outpost, a knowingly retro hotspot for intimate chats, DJs and bespoke up-close live sets. Dave Haslam's interactive oldies disco is a mid-afternoon treat, and gets scores of wellies shaking. On the other hand, several forays into the Soapbox comedy tent confirm only that most current stand-up seems to consist of well-educated young men opining loudly, nay aggressively, and saying "cunt" as often as possible. Laugh? I nearly did. Tom Taylor – with his Casio geek shtick – proves a welcome exception.
Back at the main stage, hilariously, Brian Wilson isn't even headlining. He's playing second fiddle to the Manic Street Preachers, though it's entirely probable he isn't aware of the fact. Wearing the kind of anorak usually sold with coffee flasks and life insurance, and emitting a vague sense of confused trauma, he plays all of The Beach Boys' Pet Sounds with his impeccable band, which includes Al Jardine, with interjections from his own less than impeccable voice. A good-natured crowd wills him on, and "Wouldn't It Be Nice", "God Only Knows" and "I Know There's an Answer" sound lovely rising into the trees, but it's a rather antiseptic spectacle, and one wonders how much Wilson is getting out of it all.
We switch to watch the terrific Field Music playing their tight, choppily melodic funk-pop in the Calling Out tent, and decide to bodyswerve the Manics to instead catch Mexrrissey in the magical wild woods. Punchy Spanish language and mariachi-tinged versions of Smiths and Morrissey songs – what's not to like? On the way back, we spot a small school of silver fish swimming through the woodlands (see top picture), and stop to hug some huge blue balls among the vegetation, pulsing with strange musical reverberations. There's plenty of rustling in the hedgerow after dark, all right.
Sunday belongs to Slaves (pictured above right), their frill-free attack a shouty masterclass in pulverising power. If Kendal is a huggy kind of fest, Slaves offer a sonic slap in the face, which by now I'm ready for. Best main stage gig of the fest? Almost certainly. Instead of The Coral in a heaving Calling Out tent or Tinie Tempah on the main stage, for closure I choose the London African Gospel Choir performing Paul Simon's Graceland on the Woodlands stage. The rain falls softly under Askham skies, as it has all weekend, while the music proves a balm to more frazzled souls than mine. It ends with fireworks. Kendal Calling deserves them, and by now, so do we.