James Hamilton: Gainsborough - A Portrait review - an artistic life told with verve and enthusiasm |

reviews, news & interviews
James Hamilton: Gainsborough - A Portrait review - an artistic life told with verve and enthusiasm
James Hamilton: Gainsborough - A Portrait review - an artistic life told with verve and enthusiasm
An original, chatty but scholarly biography of the great English artist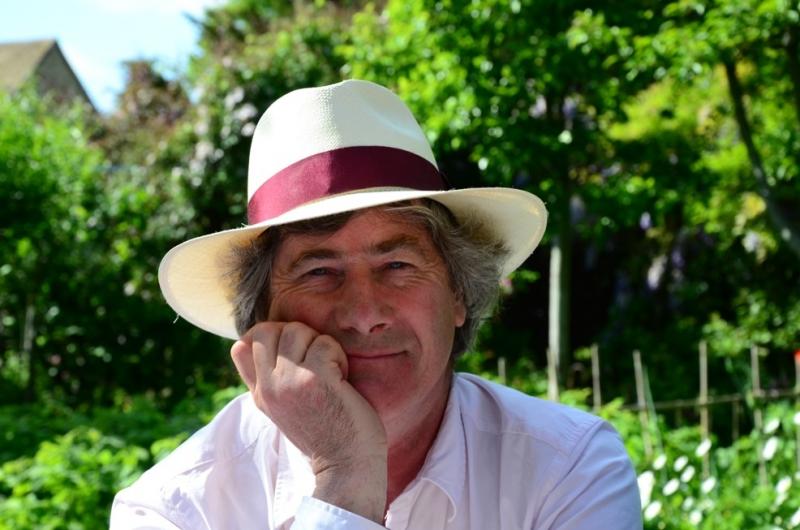 James Hamilton: 'positively in love with his subject'
James Hamilton's wholly absorbing biography is very different from the usual kind of art historical study that often surrounds such a major figure as Thomas Gainsborough (1727-1788).
Hamilton is positively in love with his subject, and writes with verve and enthusiasm, yet grounds it on vast research with primary and secondary sources, all impeccably noted.
The whole, organised into 40 pithy chapters with titles such as "In the Painting Room", is like a piece of stage craft come to life. Hamilton sweeps the reader into the world of 18th century Suffolk, smoke-filled Bath – all those coal fires – and filthy, dangerous London. And what characters! Like the independent and feisty Ann Ford, a musician and singer, who escaped her lawyer father to lead a life in Bath, the subject of a major portrait – seven feet by five – where the pose is male and assertive although the lady, draped in silk and lace and all things nice, is anything but. Or the curiously melancholy Gainsborough daughters so adored by their father, chasing a butterfly, cuddling a cat. And those grand hats for the ladies: the actress Mrs Siddons sits so elegantly, crowned with the most exuberant of headpieces.
Gainsborough was a volatile personality, quarrelsome, rivalrous, capable of profound friendships, acute insight, and the almost delirious author of robustly bawdy letters (many destroyed after his death), not to mention conversation loaded with innuendo. He was handsome, charming and had the energy for extra-marital moments (he referred to sexual escapades as "the Act"), while also an equally devoted family man with an exceptionally strong-minded wife. We see him often through the eyes of others – in journals and letters – because many of his own papers, including the records he must have kept of his commissions, have not survived.
It is the painter's personality, replete with contradictions, that so attractively holds this sweeping panorama of English cultural life together. Whilst Gainsborough portrayed a spectrum of society – aristocrats, the gentry and what we would call today professionals, as well as luminaries of music and theatre – he did not paint the intellectuals of the day. His was a much more earthy approach, and he did not analyse: character was often expressed through accessories. As he said himself, he was a "likeness man" not an examiner.
He enjoyed money and was driven to succeed. In his 12 years living in Bath – improved turnpikes allowed regular visits to London – he painted at least 325 portraits, probably two dozen a year. Hamilton suggests that, decade after decade, "Gainsborough lived a double or even a triple life: portrait-painting created his wealth; landscape-painting bolstered his sanity, and sex, drink, wild-living and music came as his main sources of relief." He had an uncanny ability to make sure his clients sought him out rather than courting them himself. Hamilton feels it is in his letters that Gainsborough is his truest self – he quotes copiously – and that his emotions and affections are closest to the surface in his portraits of his immediate family and few intimates.
He was born in Sudbury into a dysfunctional but loving immediate family of nine siblings; his father, a financial disaster, came from a compelling Suffolk dynasty. He was a prodigy in paint: Hamilton calls him "a joyful poet of the paintbrush". From Sudbury he moved to Ipswich, and subsequently to Bath, then the most fashionable of towns. And, finally, for his last 16 years back to London, where he had initially trained as a teenager with the engraver Gravelot and Francis Hayman at the St Martin's Lane Academy.
It is also a vivid study of Gainsborough's milieu, a hierarchical yet curiously flexible society still embedded in pastoral life but trembling on the cusp of the social and economic upheaval that the Industrial Revolution would bring
In London early on he had seen quantities of Dutch painting, which proved an influence in particular on his landscapes, and many other masterpieces in private collections (no public galleries then). He was much impressed by Rubens, and a host of other artists from the Low Countries: London, then as now an international city, was home to many artists from the continent. It was above all Van Dyck who was his hero, and said to be the name he whispered on his deathbed.
Gainsborough's paintings have seeped into the national visual consciousness, with their depictions of wasp-waisted ladies, garbed in satin, gracefully walking through landscaped parks, and paintings of Dutch-inflected English landskips. We surely all know that couple Mr and Mrs Andrews: this modest property-owning couple primly survey their surroundings, he the master both of his land and his wife (it was famously seized upon by John Berger as embodying all that is wrong with society).
Hamilton argues that it is the telling detail in his portraits, particularly in terms of fashion – an attention to the details of satin, lace, silk – that brings sparkle to his portraits. They take his work from the mundane to the lyrical; he riffs on Gainsborough's attentions to buttons.
Gainsborough could be quick to take offence, quarrelling with the Royal Academy. In 1782 Sir Joshua Reynolds, President of the RA, bought Gainsborough's Girl with Pigs from its exhibition: the artist told his purchaser that he might truly say that he had brought his "Piggs to a fine market" but their relationship was always uneasy. Never formally honoured, never made the Painter in Ordinary to the King, he nevertheless painted George III and his Queen; they even became friends of a sort, a relationship based on reciprocal admiration and thoughts about art.
Mercurial and contradictory, the artist is at the heart of this fascinating book, which is much more than a study of a remarkable character. It is also a vivid study of Gainsborough's milieu, a hierarchical yet curiously flexible society still embedded in pastoral life but trembling on the cusp of the social and economic upheaval that the Industrial Revolution would bring. A short Epilogue makes a case for Gainsborough as a chameleon artist who might have been curiously at home in the 20th and 21st centuries, with comparison to artists from Sargent to Hockney. As a conclusion for an unusually vivid biography which, while often analysing specific paintings, transcends, as its author intended, the constrictions of art history, it seems a peculiarly unnecessary distraction.
Gainsborough: A Portrait by James Hamilton (Weidenfeld & Nicolson £25, e-book £12.99)
Gainsborough's paintings have seeped into the national visual consciousness
rating
Share this article